Welcome to El Nacional's new gastronomy series, Cakes. We're joined by two patissieres, Patricia and Cristina Díez Romero of La Noria Bakery. For our debut cake recipe, we have a very special theme, ready for Valentine's day, now just around the corner. Still unsure what to give your partner? How about surprising them with this heart cake?
What do you need for the cake? It's easy: for the cakes themselves, butter, icing sugar, egg, flour, milk and vanilla extract to taste; for the icing, whipped cream, cream cheese and more sugar. Oh! And plenty of love to go into the whole thing.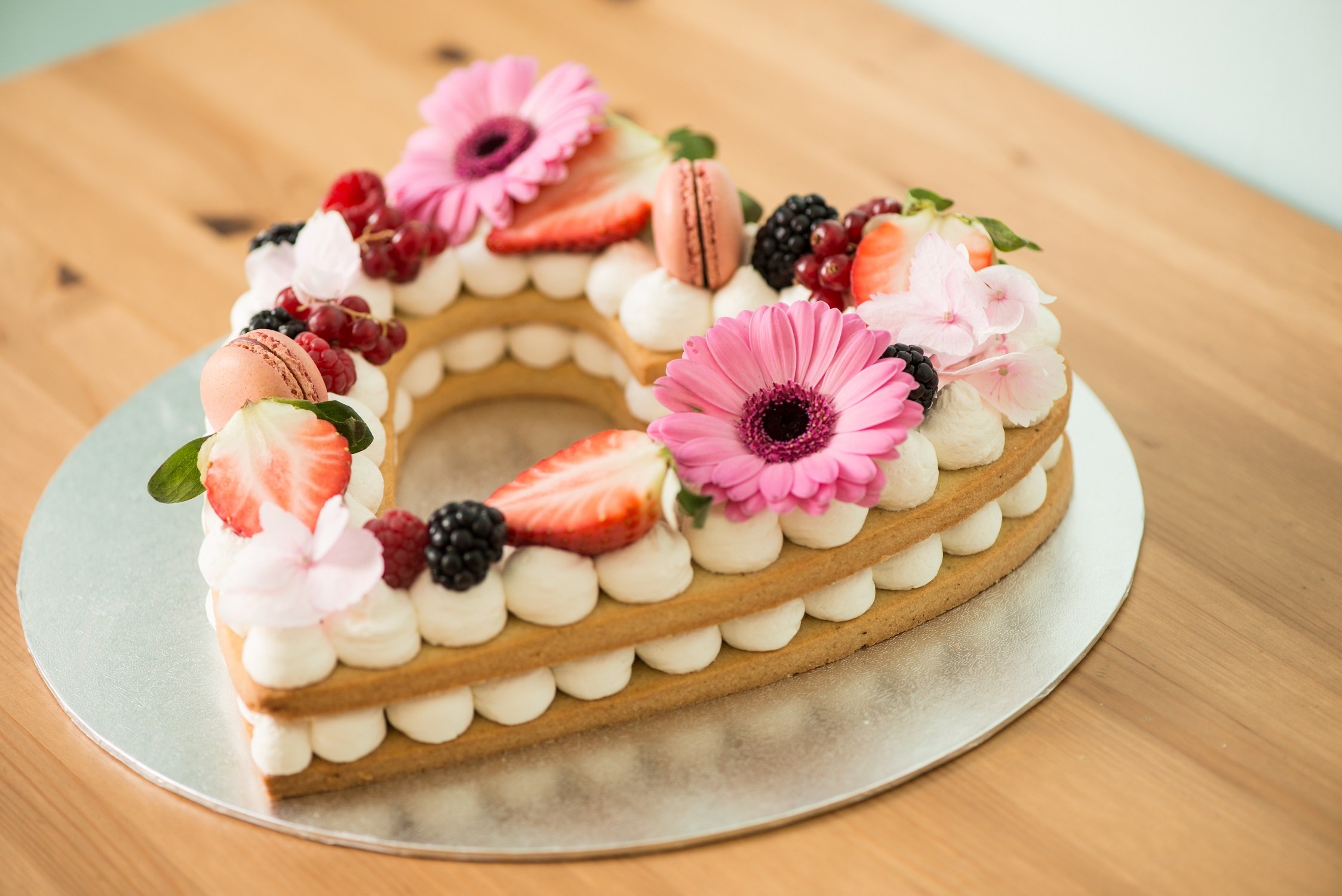 Patrícia and Cristina Díez Romero are two sisters who decided to put their economy, tourism and law books to one side to pick up some pastry ones and start a new life for themselves, surrounded by sweet treats. It's been three years since they opened their shop, three very successful years, and they're now well-known for their themed iced cakes and their variety of spectacular, flavoured cupcakes.
Ingredients
For the cake:
butter - 200g / 7oz / 0.8 cups
icing sugar - 125g / 4.5oz / 1.25cups
egg - 1
plain flour - 400g / 14oz / 3.3 cups
milk - splash
vanilla extract - to taste
For the filling:
whipping cream - 250g / 9oz / 1cup
cream cheese - 100g / 3.5oz
icing sugar - 70g / 2.5oz / 0.75cups
Recipe
Beat together the butter and icing sugar
Add and incorporate the egg and vanilla
Slowly add the flour in batches, mixing constantly
Finally add a splash of milk (see video for the consistency you're looking for)
Put the dough between two sheets of greaseproof paper and roll it thin (see video)
Leave it to cool in the fridge for 2 hours
Use a template and a sharp knife to cut out your shapes
Bake in a pre-heated oven at 180ºC / 360ºF for 12 minutes or until the edges are golden
Leave the cakes to cool on a wire rack
Meanwhile, whip the cream and remaining sugar until it forms stiff peaks
Fold in the cream cheese (at room temperature)
Spoon into a piping bag
Pipe onto the base cake, place the second layer on top, then add another layer of icing
Decorate as you wish