On the same day that Spain's National Audience court ordered the  imprisonment of rapper Pablo Hasél, convicted of insulting the crown, among other crimes, the president of the European Court of Human Rights (ECHR), Robert Spano, issued a warning to Spain on the rights in such cases, spelling out that the Strasbourg doctrine is "clear". "We call it the public persona doctrine," he warned. "Public office holders, ministers, kings - because of the public nature of their functions - must accept wider ranges of criticism".
The president of the ECHR made the statement when he was asked specifically about the sentences given by Spanish courts to artists for denigrating or insulting the king, as in the cases of rappers Valtònyc and Pablo Hasel. To answer the question, Spano quoted two other recent cases, both involving Spanish justice, including the imprisonment of two Girona men for burning a photo of the "royal couple", a sentence which was "disproportionate" and violated their rights. He mentioned Turkey as another country from which the court had received such cases recently.
Court's judgements questioned
Spano today presented the ECHR's annual report, and took the opportunity to warn of the "dramatic consequences" for human rights in Europe that the coronavirus pandemic and threats to the rule of law could generate. "The merger of these two challenges will open one of the most difficult periods for human rights," said Spano.
The head of the European court has admitted that "more and more judgments" by the ECHR are being questioned in European countries due to the "climate of political polarization". "Politicians must take human rights obligations seriously," he stressed.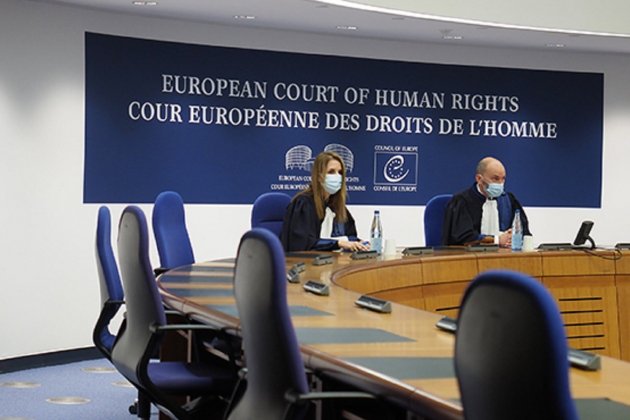 Covid restrictions contested 
The ECHR has received about 300 cases relating to Covid-19 pandemic restrictions in Europe in the last year, and it aims to resolve them by the "fast track". "Delaying them would be unacceptable," Spano said. However, he warns that it will be necessary to "wait for a period until the first rulings are made". The appeals filed in Strasbourg are mainly related to the prohibition of demonstrations, religious acts or the situation of those imprisoned.
Russia and Turkey
The ECHR's report reveals that 70% of the cases received by the court in 2020 come from Russia, Turkey, Ukraine and Romania. Spano highlighted the increase in allegations against Turkey for violating the right to a fair trial in cases related to the 2016 coup attempt. When asked about the most important rulings handed down in recent months, Spano highlighted another Spanish case: that of the "hot returns" in Melilla - a policy under which would-be migrants attempting to cross into Spain's North African enclave were returned instantly to the Moroccan side of the border. He also spoke of the decision on the imprisonment of Kurdish politician Selahattin Demirtas in Turkey, a conviction in Belgium regarding the democratic participation of an MP and territorial disputes involving Russia and its neighbours Ukraine and Georgia.