December 8th, 2021, will go down in the 139-year construction history of Antoni Gaudí's Sagrada Família temple as the day that the tower of the Virgin Mary was lit up, thus culminating the second tallest of the 18 towers that the Barcelona basilica will eventually have - right now, the tallest. With construction having been completed on November 29th, first the windows of the tower were gradually lit up over recent days, via an online participatory process in which anyone in the world has been able to "help" the switching-on of the lights. However, the moment of illumination of the giant twelve-pointed star at the top of the tower was reserved to coincide with the day of the immaculate conception, a public holiday in the Spanish state, which commemorates the Virgin Mary's conception of her child without "original sin".
The cardinal archbishop of Barcelona, Joan Josep Omella, was the protagonist of the lighting-up ceremony when, after the mass held within the basilica, he went outside to bless the tower with the words "May God bless this tower of the Virgin Mary that will illuminate Barcelona for ever". After a few moments of calculated tension, the central trunk of the tower and finally the star that crowns it were lit up. "It's amazing," said Omella in his immediate reaction to the sight, announcing that "now the tower of Jesus Christ remains, but everything will come," while thousands of people, gathered around the basilica, applauded, and international media reported the illumination of the new symbol crowning the city's "iconic" Roman Catholic temple.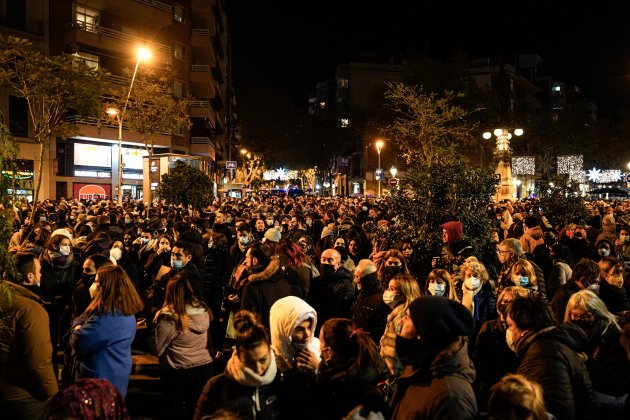 Minutes before, Pope Francis, through a recorded message, called for "each of you to make Barcelona more livable and welcoming for everybody." "May this star that shines from today enlighten us," was the wish expressed by Pope Francis.
138 metres tall
At 138 metres high, the tower of the Virgin Mary is destined to become a new symbol of the temple and, by extension, of the city of Barcelona, ​​as it is a new landmark on the Catalan capital's skyline, even more so because it will, in theory at least, be lit up according to the same timetable as the facades, that is from 6pm to 10pm, in winter time.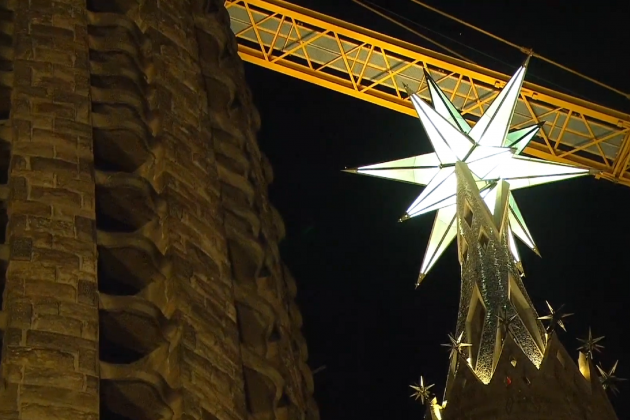 The white light of the twelve-pointed star is visible from miles away, a fact that has sparked complaints about possible 'light pollution'. This tower, unlike the other eight previously completed, is empty inside, as it stand above the temple's high altar and has the architectural function of illuminating the altar with natural light, so it will not be visitable - but it will be viewable from below.