This week in our new Cakes section in El Nacional, confectioners and sisters Patrícia and Cristina Díez Romero, of the Noria Bakery, bring us these fantastic banana and chocolate cupcakes.
Time for a modernized take on the classic chocolate muffin! Now that cupcakes and fondant cakes are riding a wave of popularity, it's a great moment for this tempting recipe.
But let's see, what is a cupcake, really? A cupcake - or a fairy cake, as it's called in some parts - is a small round cake, single portion-size, with a sponge base. Its distinguishing feature is the decoration placed on top: chocolate, custard, icings, cream, meringue or candies. Cupcakes are not traditional in Catalonia, but little by little they're finding space in confectioners and in stomachs.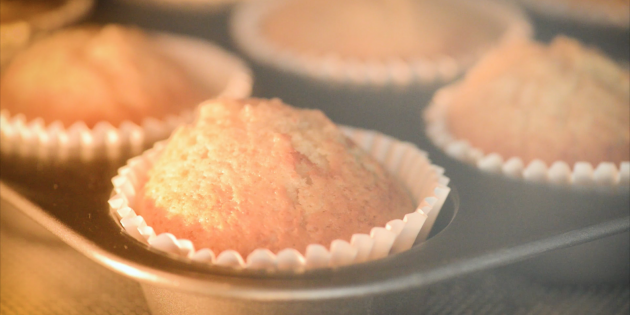 Ingredients for 12 banana and chocolate cupcakes
For the base:
5oz / 125g softened butter
7oz / 175g sugar
2 eggs
1 tablespoon vanilla
2 ripe bananas
8oz / 225g flour
2 tablespoon leaven
5 tblspns / 80ml milk
For the icing:
10oz / 250 g butter
12oz / 400g glacé sugar
4oz / 100g chocolate
Method for the cupcake bases:
Preheat oven to 350º F / 180º C
Beat the butter and sugar
Mash the bananas
Add the eggs one by one
When they're well mixed in, add the squashed bananas and the vanilla
Sift the flour and the 2 tablespoons of leavening
Add half of the flour and leavening mix, and when well mixed in, add the other half
Add the milk
Prepare a tray for 12 cupcakes
Fill the moulds - using an ice cream scoop is useful
Place in the oven for 20 minutes at 350º F / 180º C
Let the cakes cool for 5 minutes in the tray
Method for the icing:
Beat the sugar and butter
Add in the melted chocolate
Put the creamy mix in a piping bag, and squeeze it onto the tops of each cake working from the centre outwards
Add slices of banana
Add a splash of melted chocolate to top it off