The absence of Spanish king Felipe VI from the graduation ceremony for new judges in Barcelona, ​​this Friday, has led to a head-on clash between the country's judiciary and the Pedro Sánchez government. Judge Carlos Lesmes, president of both the Supreme Court and the General Council of the Judiciary (CGPJ), has decided that during his speech at the event he will reflect the discontent of the senior judicial organ and the profession.
CGPJ sources have confirmed that this decision was made on Thursday by the organ's standing committee. Thus, it is expected that, during his speech tomorrow, Lesmes will set out the official position of the judiciary's governing body on the issue. The CGPJ recalls that the Spanish monarch has attended this event for 20 years and that, although his presence was initially confirmed, the royal palace subsequently informed them that Felipe VI would not be attending. It is a decision that has provoked a storm in several judicial associations.
The minister's justification  
The Spanish justice ministry, however, argues that last-minute security reasons  were the problem. "There are times when something needs to be sacrificed in order to create a safer situation," justice minister Juan Carlos Campo explained in an interview with radio station Cadena SER on Thursday.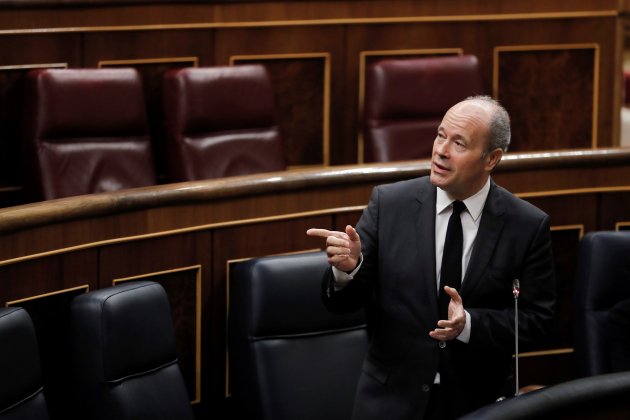 The minister alluded to "weighing up the balance". "I think that in everyone's minds there are a whole series of circumstances and variables that could [put the king's presence] in doubt, and therefore I think that the main obligation of the government is to protect the institutions and, undoubtedly, the monarchy", he said. He also called for such issues not to be "overblown", arguing that while "it's important for the king to award the judges their new status", Felipe VI's commitment to justice is "strong". "There is no disagreement in anything," he asserted.
APM asks for the real reasons
The largest of Spain's judicial societies, Associació Professional de la Magistratura (APM), which has more than 1,400 members, has "demanded", via a strong statement, that the Spanish government clarify "the real reasons" for the king's absence. The association asks for all "necessary measures" to be taken to ensure the event can take place normally, "protecting the safety and physical integrity of all attendees" and, in particular, of their new colleagues, the recently graduated judges.
"It is very worrying that in a state governed under the rule of law, the government declares its inability to guarantee the security of the head of state in an institutional act at the Judicial College in Barcelona, ​​the highest authority of the nation. Even more so if, as some media point out, this reference to security only seeks to disguise motives openly contrary to the Constitution", warn the judges of the APM. They also recall that, as a power of the state, they administer justice "in the name of the king".
🔴COMUNICADO APM Ausencia S.M. El Rey entrega de despachos jueces Promoción 69🔴 pic.twitter.com/sxFF64jCSM

— APM Nacional (@juecesAPM) September 23, 2020