This Saturday marked an anniversary in Barcelona which not many Catalans cared to celebrate: in fact, fewer than twenty people took part in a far-right march down the city's Via Laietana (link in Catalan) to commemorate the 80th anniversary of the day Franco's troops entered the city in 1939, in the final stages of the Spanish Civil War.
However, one particular aspect of this march might deserve a small historical note. The small group of extremists bore a symbol on their placards and banners: adopted by the Spanish far right group Frente Nacional Identitario, it was a Wolfsangel, a German heraldic symbol used by Nazi military units. Like other Nazi symbols, it is illegal in Germany, banned under Article 86a of the German criminal code, but Nazi and ultra-right organizations in different parts of the world have attempted to resuscitate it. It is currently used, among others, by white supremacist organizations in the United States and by the Swedish group White Aryan Resistance. It is also used by the Ukrainian far-right group Sboboda.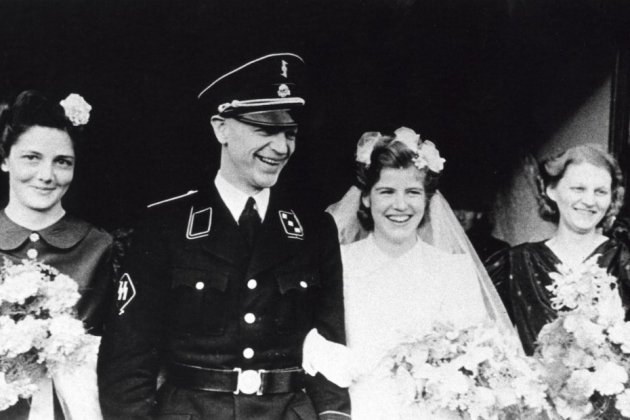 The Wolfsangel is inspired by traditional German wolf traps. The first extreme rightists who used this symbol were the members of the Alsatian Jungmannschaft and the Dutch national-socialist movement. In Germany it was first used by the Hitler Youth, but later spread among several units of the Wehrmacht and the SS. At times it was used in vertical format and in other occasions horizontally.