The Catalan-Israeli Friendship Association (ACAI) and the Catalan historical memory group Fundació Reeixida have laid a complaint with police for justification of Nazism at the rally held by the far-right Vox party yesterday in central Barcelona. The complaint refers to the display of a flag with the coat of arms of the Nazi SS, an action unthinkable in other European countries, and they note that the location of the rally, Plaça Sant Jaume, was where the city's Jewish quarter once stood.
1a gestió per denunciar apologia del nazisme el diumenge #6Des a #plStJaume (antic call jueu) #BCN. Denunciants: f. @reeixida i associació @ACAI_cat amb @AlexFenoll @toni_florido @joanmarc_p i @Sergiblazquezq. Animem a sumar-se a la denúncia. Agraïm suport rebut de @RaholaOficial pic.twitter.com/cDLDNkZDzC

— Fundacio Reeixida (@reeixida) December 7, 2020
One of the complainants, Àlex Fenoll, had already spoken about the terms of the complaint yesterday. "We are going to present a complaint for a hate crime for displaying the emblem of the 2nd Division of the SS, who on June 10th, 1944, in Oradour sur Glane (France), murdered 245 women, and 207 children, including 17 Catalans, among them two girls from the town of Sabadell aged 9 and 11," he said. In all, the second division of the SS Das Reich killed 642 people.
Vox leader Santiago Abascal had no problem with being in the square while the Nazi emblem flew behind him, as seen in the photograph.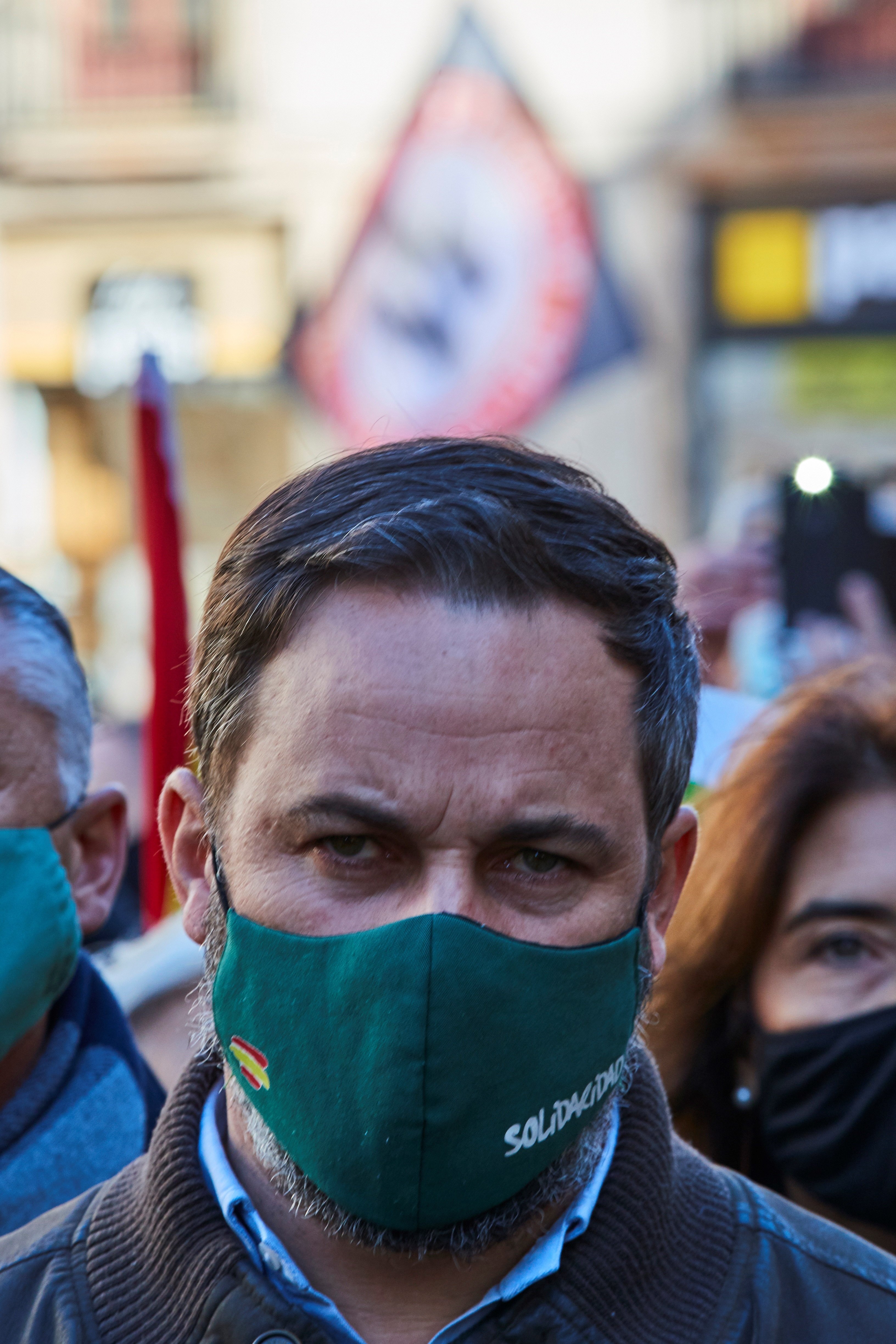 Images collated by this newspaper show an individual waving the Nazi symbol, as he walks with complete impunity through the streets of central Barcelona.
In addition to this complaint filed today by members of the public, Catalan interior minister Miquel Sàmper announced yesterday that he would take the matter to the prosecution service, as he considers that a crime may have been committed. "In relation to [Sunday's] demonstration in Plaça Sant Jaume, the Mossos d'Esquadra are collecting information on statements made and actions taken. A report will be taken to the public prosecutor's office to investigate whether the actions constituted a hate crime".
"From the democratic institutions, we cannot allow the slightest margin for actions that may be contrary to the law in terms of defence of fascism, beyond freedom of expression," he added.
The mayor of Barcelona, Ada Colau, also announced that legal steps would be taken against these actions.