Catalan protest platform Tsunami Democràtic has said that its actions this week, blocking the Spanish border with France in Catalonia and the Basque Country, have managed to "isolate the Spanish state from Europe on its northern border [...] by the strength of the people".
As such, they brought their three-day-long "most ambitious action yet" to a close and announced that they will now turn towards preparing future demonstrations.
Ho expliquem amb més detall al comunicat de final de l'acció 👇 pic.twitter.com/cojRNSvNi3

— Tsunami Democràtic (@tsunami_dem) November 13, 2019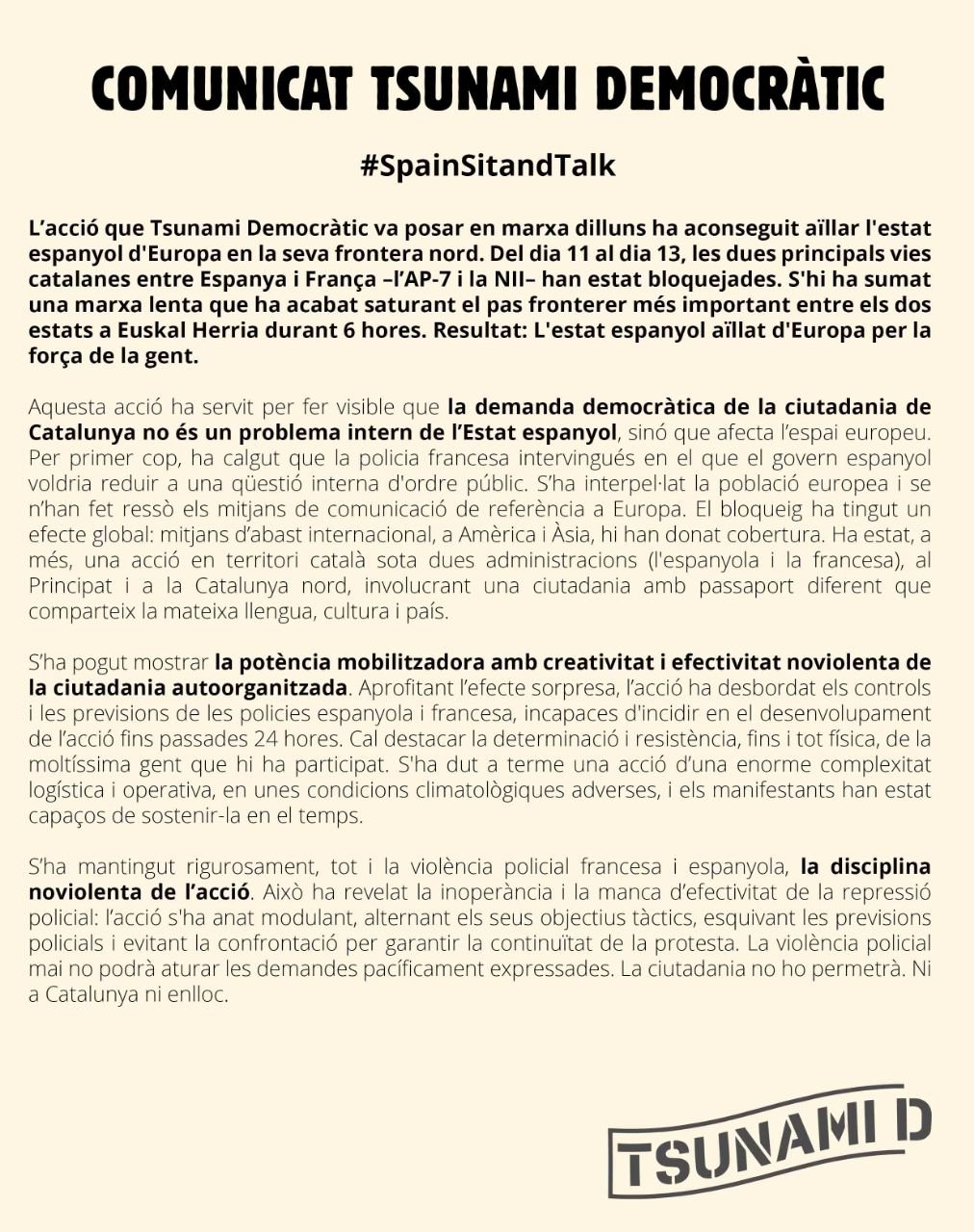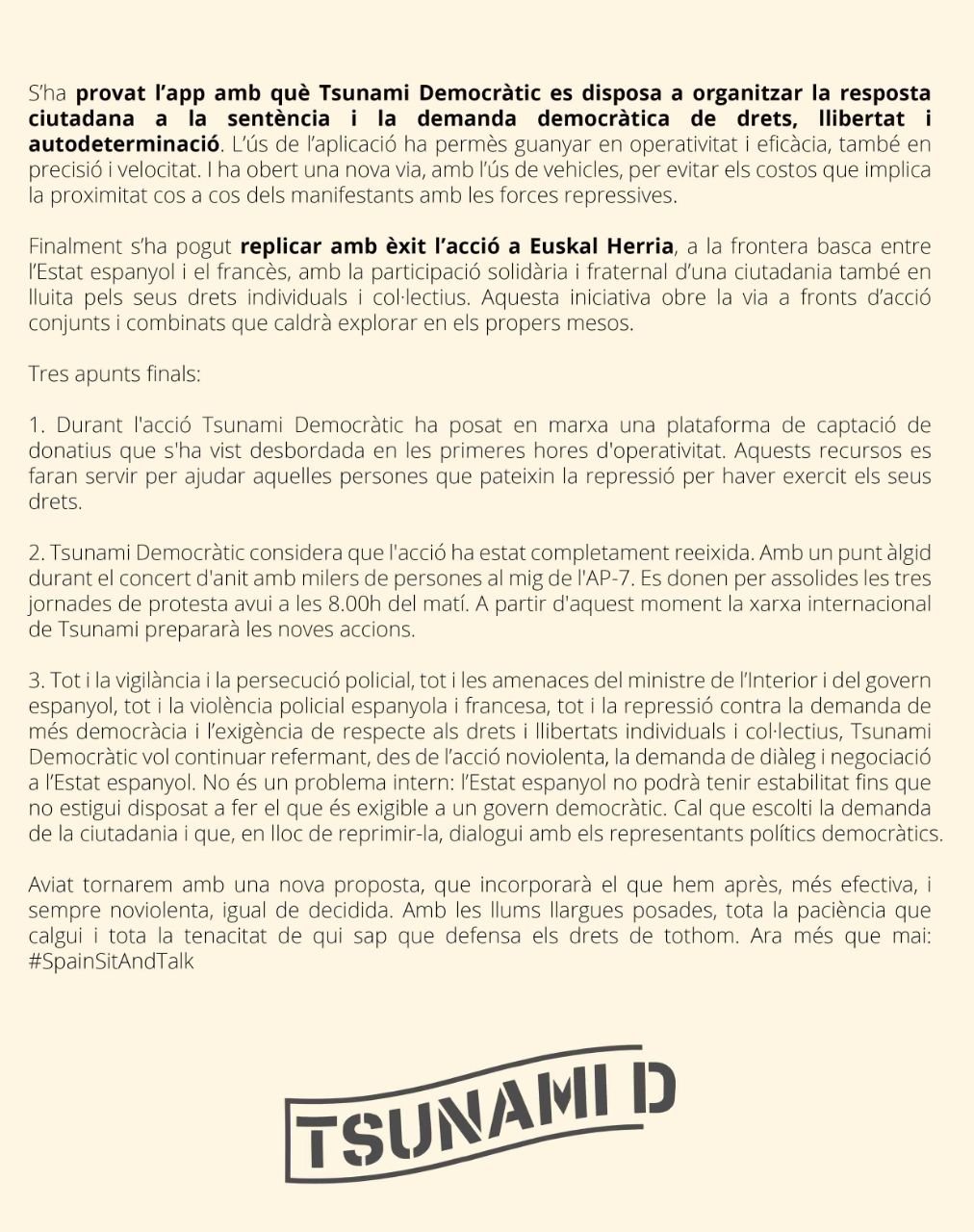 In their opinion, the actions were an "absolute success". Among the points they highlight are the international media coverage they received, including the "media of reference in Europe" and that they showed that "the democratic demand of the citizens of Catalonia is not an internal problem for the Spanish state, rather it affects the European space".
They also celebrated the "mobilising power, with creativity and non-violence effectiveness, of a self-organising public".
French police
The platform also notes it's the first time the "French police has had to intervene in what the Spanish government would like to reduce to an internal question of public order". It also argues they "overwhelmed the controls and forecasts of Spanish and French police" in an action which "revealed the effectiveness [...] of the police repression".
They also said that they had managed to "rigorously maintain [...] the action's non-violent discipline", despite the "violence" they believe was used by the police of both countries. Similarly, they say they were able to change plans on-the-fly, "altering tactical objectives, dodging police predictions and avoiding confrontation to guarantee the continuation of the protest."
They conclude that "despite the surveillance and police persecution, despite the threats from the Spanish interior minister and government, despite the Spanish and French police violence, despite the repression against the demand for more democracy and to respect individual and collective rights and freedoms, Tsunami Democràtic wants to assert yet again, through non-violent action, the demand for dialogue and negotiation."