Spanish king Juan Carlos I has announced he plans to stop taking part in official engagements and finish his retirement from public life on 2nd June this year, five years after his abdication, according to a statement from the Zarzuela palace.
Juan Carlos has formally informed his son, king Felipe VI, of his decision by letter, saying he believes now is the time to "start on a chapter in my life".
Grandson of Alfonso XIII, the last king of Spain before the abolition of the monarchy, Juan Carlos was born in Rome and grew up in exile, but then came to Spain to finish his education and to receive military training. In 1969, he was officially designated by Franco as his heir-apparent, the dictator skipping the future king's father who he considered too liberal. He was proclaimed king on 22nd November 1975, two days after Franco's death, playing a key role in Spain's subsequent "Transition" to a constitutional monarchy.
In recent years particularly, Juan Carlos has been embroiled in a number of scandals. One, in 2012, when he took a secret trip to Botswana to hunt elephants whilst Spain was still suffering the effects of the financial crash. The trip became public knowledge when he broke his hip and was brought home on a specially chartered plane. He has also been alleged to have had numerous affairs and even to have fathered illegitimate children and has had a number of controversial relationships in public life, for example with the Saudi royal family.
He abdicated in 2014 in favour of his youngest child and only son, Felipe, under Spain's male-preference primogeniture.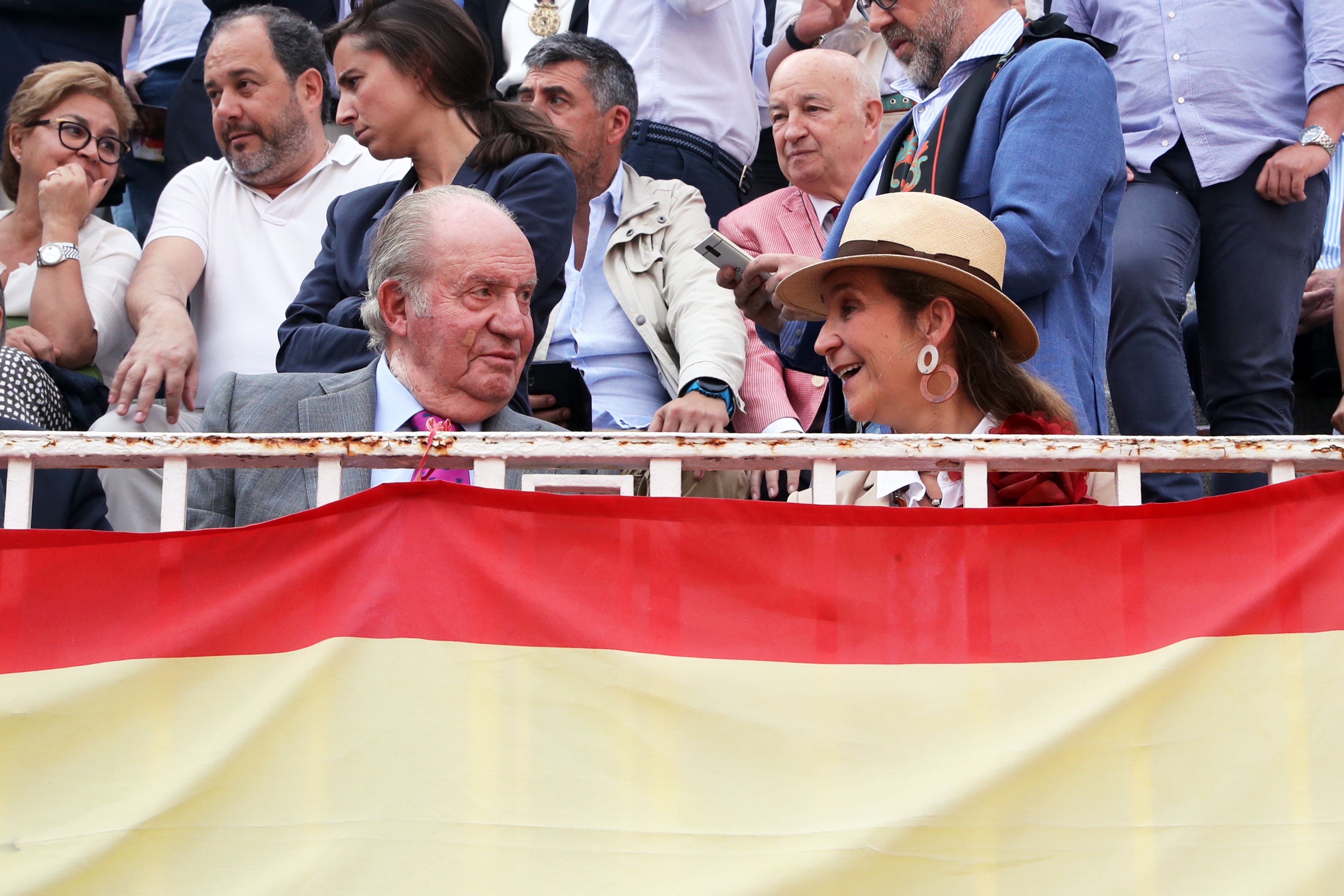 The letter, as released by the palace, reads:
Majesty, dear Felipe,
Throughout these last few years, since my abdication from the Crown of Spain on 2nd June 2014, I've carried out official engagements with the same zeal of service to Spain and the Crown which inspired my reign.
Now, when almost five years have passed since that date, I believe the moment has arrived to start a new chapter in my life and to complete my retirement from public life.
Since last year, when I celebrated my 80th birthday, this idea has been taking shape, consolidated with the unforgettable commemoration of the 40th anniversary of our Constitution in the Cortes [Parliament]. A solemn ceremony, full of emotion for me, which brought to my mind, with pride and admiration, the memory of so many people who contributed to making the political Transition possible and which renewed my feeling of permanent gratitude towards the Spanish people, the true author and main protagonist of that key phase of our recent history.
With strong and considered conviction, today I'm expressing my wish and desire to take this step to you and to stop taking part in official engagements, from 2nd June.
I take this decision from the point of great love and fatherly pride that I feel for you, with my loyalty always.
A great embrace from your father.