Spain's former king, Juan Carlos I, is at the heart of a media storm that shows no signs of stopping. Pilar Eyre set things running when she said that the monarch had an illegitimate daughter with a very famous aristocrat (link in Catalan). The questions quickly multiplied and people starting placing their bets on potential candidates (in Catalan). And the royal household decided to publish no statement on the topic, keeping their distance from the controversy.
It now seems that things are kicking off again. A couple of years ago, Ingrid Sartiau, a Belgian citizen, started the legal proceedings to try to show that she is also a daughter of Juan Carlos. The Supreme Court struck down her request, but now she would be ready to turn to the justice system again.
"I put all my hopes on this process. I rented an apartment close to my lawyers, I left my job, I divorced due to the pressure and I even lost my house. All to try to get closer to my father", she told Spanish magazine Look.
Daughter of a Belgian woman, with whom the monarch is alleged to have had an affair in 1966, Ingrid only wants to prove she's the daughter of the former king to meet him: "My mother faced this completely alone and kept this secret for a long time. My children have been helping me, putting their properties on the line, knowing that they could lose it all. Everything I've done, I've done for my father. If I could turn back the clock, I would do the same thing again."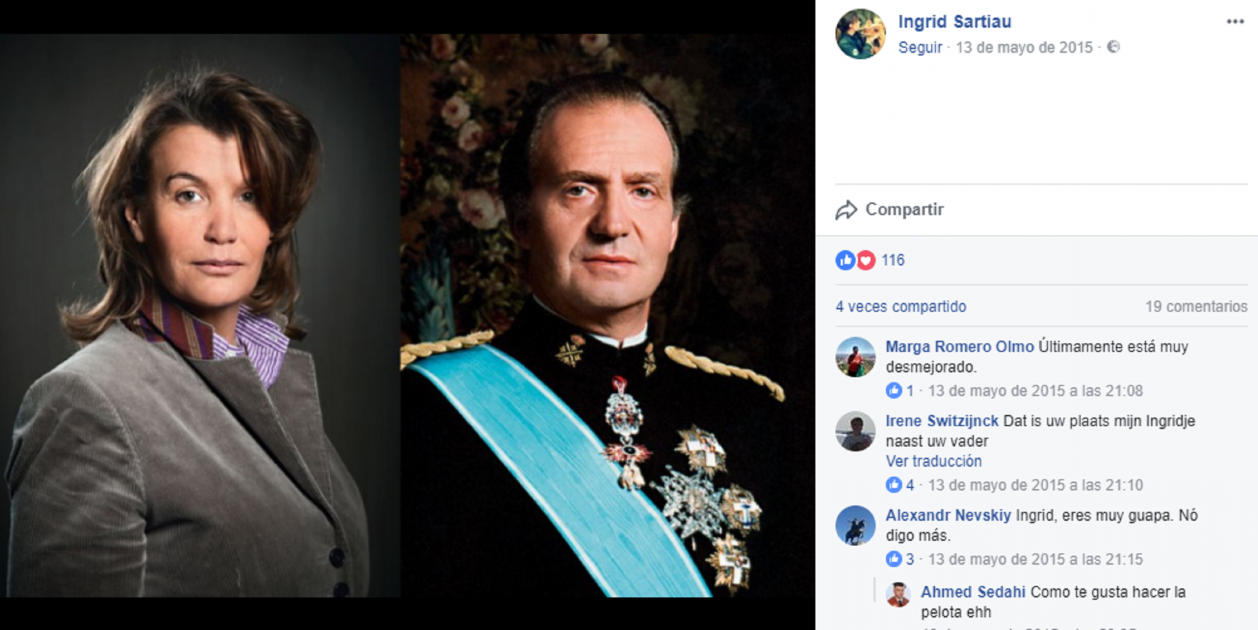 Many have accused her of lying, of doing this to earn money, but she's always denied the suggestions: "My only wish is to be recognised, it's not a question of money. I work like everyone else. If there were some kind of inheritance, that would have to go to the Spanish people". What will the justice system do now? Will they again refuse to investigate?