The former lover of Spain's retired king, Corinna zu Sayn-Wittgenstein, has underlined that Juan Carlos I's Swiss bank account containing 65 million euros in Switzerland is not the only foreign account he is likely to have. "There must be hundreds of accounts in other jurisdictions," she has declared in an interview with the BBC. At present, the account in Switzerland's Miribaud bank and the trail left by the money that was in it are the principal focus under investigation for alleged corruption, relating to possible illegal commissions received during the Spanish-led construction of the Saudi high speed train between Mecca and Medina.
"What I find extraordinary is that they are rolling 40 years of a modus operandi of a family enterprise into a focus on one person. And that person is me. Because there will be hundreds of other accounts in other jurisdictions," asserted the German businesswoman, who is also being investigated for this case.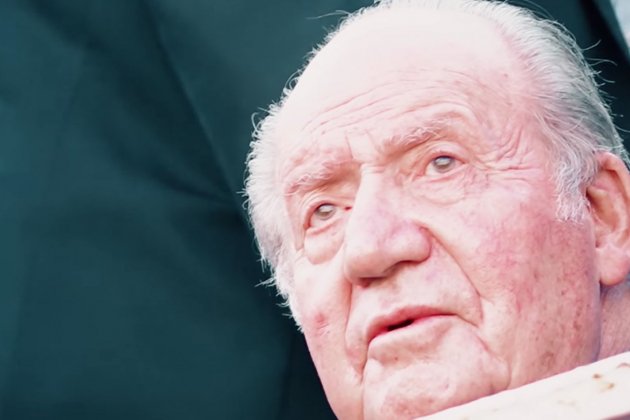 Managing his will
The account was not only in the former king's name, but also that of his former lover Zu Sayn-Wittgenstein. The former monarch told her that this sum was a gift, a form of "recognition of all that I meant to him." Faced with this amount of money, Zu Sayn-Wittgenstein stated that she was very surprised. "It's an enormously generous gift," she specified, while also adding that business magazines estimated the king's total wealth to be in the billions.
As to whether the source of this money is illegal, Zu Sayn-Wittgenstein says she does not know. "I don't know if it's illegal money," she said, adding that if it was, "I would have to return it."
She also explained that in 2011, the former Spanish head of state of Spain had talked to her about managing his will during his lifetime. "He started talking about his death and what he wanted to leave in his will," Zu Sayn-Wittgenstein nuanced.
Along the same lines, she added: "He also mentioned that he wanted to take care of me, but we did not discuss the amounts. He was worried that his family would not respect his wishes," she said.
The businessperson stated that the king emeritus gave her the money out of love, but that everything changed in 2014, after she made it clear that for her the romantic relationship with Juan Carlos had long since ended: "He was furious." From then on, she has denounced, the pressure she received from the CNI - the Spanish intelligence agency - intensified. However, she had been spied on earlier too: before she received the money her apartment in Monaco had been searched and she had had a visit from the director of the CNI.
Juan Carlos, two lovers simultaneously
Corinna zu Sayn-Wittgenstein also told the BBC about the way her five-year relationship with the former Spanish king had finally ended. It was in 2009, just after her father had died of cancer after a difficult illness. "To my great shock, just after his funeral, the king told me he'd been carrying on a relationship with another woman for a period of three years," said the German businesswoman.
This was, in fact, three years before the ill-fated Botswana elephant hunting trip when Juan Carlos broke his hip and the scandal of the Spanish royal family's conduct also broke in the Spanish media. At that time the king emeritus was trying to persuade his former lover to come back, she asserts. But after the accident, she may have saved his life: "I actually organised his repatriation, because there was no plan in place," zu Sayn-Wittgenstein told the British broadcaster. "I was very, very nervous that we wouldn't get him home alive."