The Spanish royal family finds itself living in a nightmare. Once upon a time, king emeritus Juan Carlos allegedly had an affair with a businesswoman called Corinna. Now, tapes have leaked in which she claims the king gave her secret service documents, was caught up in the Nóos corruption scandal and knew that the security service had threatened her life. A true media earthquake which has amplified the voices of those who are asking king Felipe VI to kick him out of the royal family.
The controversy has shaken the monarchs, but they have decided to act as if nothing has happened. And how has the Corinna week ended? With king Juan Carlos reappearing.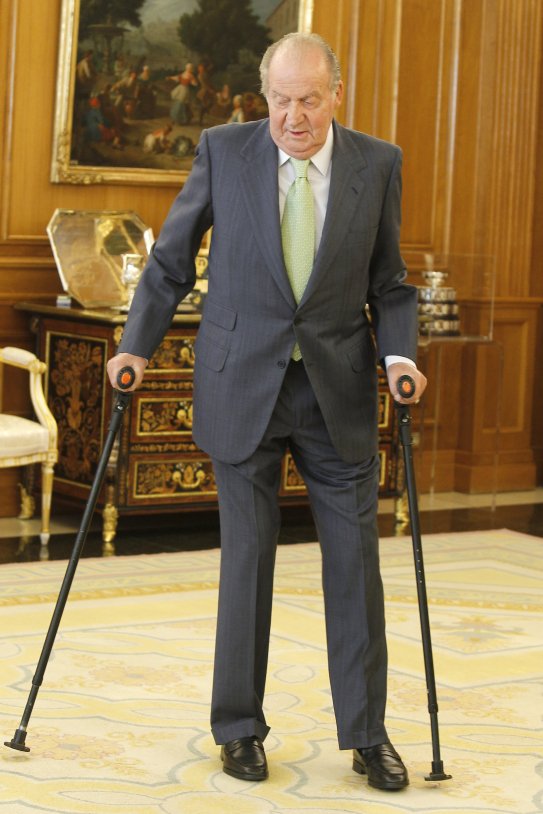 Swarms of journalists have been on the king's trail, trying to find out where he was starting his summer holidays. In the end, it seems he's still in love with Galicia. Cameras witnessed his arrival in Sanxenxo, entering the port in the passenger seat of the official car: flying past, without greeting or stopping for the press.
He knew the questions would hurt and attacks multiply, so he chose to hide. But not for a few moments, but more than an hour, staying, sitting in his car whilst it was decided whether the regatta would take place or not.
Certainly the royal family is going through a very complicated time, not least because king Felipe's brother-in-law Iñaki Urdangarin has just entered custody... But Juan Carlos keeps coming back. Now Pilar Eyre has new reporting: publishing a scoop showing the scandal's first consequences.
"The king emeritus is going through the worst moments of his life. I'm told he's even had an anxiety attack which needed medical attention." That would show he's not indifferent to the problems he leaves in his wake... The journalist wonders why he's taken it so badly, since he's got his family at his side, "his humiliated wife too, who will publicly show her support very soon". None of us can wait for the photo of the whole family at Mallorca's Marivent palace; it's expected they'll be all together again once princesses Leonor and Sofía are back from their summer camp in the US.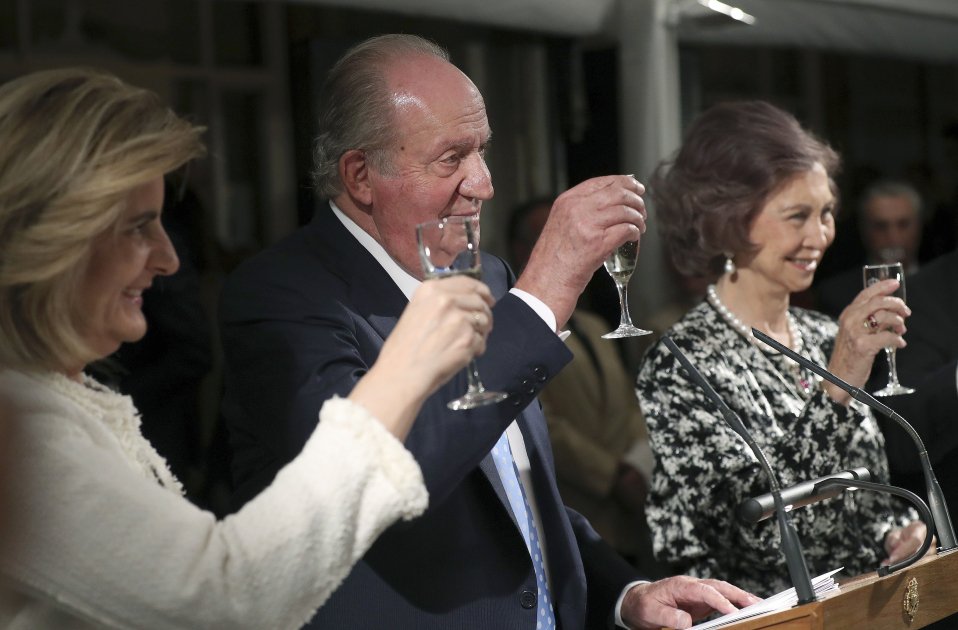 Speaking about Corinna, Eyre says that queen Sofia knew of her before she started her relationship with Juan Carles: "the Queen has been informed since the start of the relationship -which goes back to 2004- about who Corinna is. Her German cousins alerted her about the type of person she was. And I was told that once, princess María Gabriela of Savoy, the king's first girlfriend, had met them in Geneva airport and when he was going to present her to "the princess...", María Gabriela cut him off bluntly: 'Juanito, why are you with this woman? You'll regret it. She's got a very bad reputation.' To which the king shrugged and simply replied: 'Ela, listen to me, I'm in love'".
How will all this end? Will we see the former king and queen smiling as if none of this had happened? How is Juan Carlos?