Corinna, businesswoman, adviser of Albert II of Monaco, former lover of Juan Carlos I, says that the former king used her to hide assets and properties abroad. She made the comments in a meeting with retired police officer José Manuel Villarejo, according to a recording of the conversation the newspaper El Español has had access to.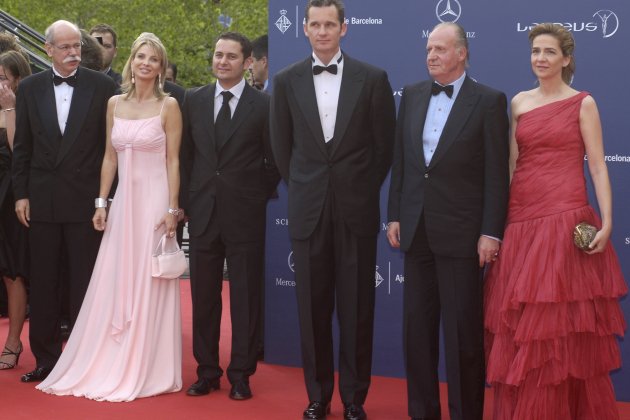 During the conversation, the princess (she used to be married to German prince Casimir Sayn-Wittgenstein-Sayn) explains that she's living through "a huge nightmare" since, "behind her back and with her people", the king allegedly placed assets in her name. The assets in question are a number of properties in Morocco and other places outside Spain which, after the end of their relationship, Juan Carlos is claiming back.
In the recording, Corinna goes into detail about the alleged operation to hide the abdicated monarch's assets. According to her, the king's lawyer Dante Canónica created opaque "structures" in the name of third parties, like her. She says she's suffering exorbitant pressure to now change them to the name of others close to the king. At the heart of this pressure, she says, is the CNI, the Spanish security service.
Specifically, she describes a meeting with the director of the CNI, Felix Sanz Roldán, in summer 2012, in which she alleges he threatened the death of herself and her children. She also alleges that the king knew of this. In the recording, Corinna describes two alleged operations by mercenaries, one in London and the other in Monaco, to enter her home and steal documents.
However, despite these claims, there is no evidence that Corinna has filed a report either in Spain, or London or Monaco over the alleged intrusion into her house or records. Sanz Roldán, meanwhile, has denied threatening her and the CNI has denied any operation to look for documents.
Corinna also claims the king had Swiss bank accounts in the name of his cousin, Álvaro de Orleans-Bourbon. Moreover, she claims that he used the financial amnesty law approved by Rajoy's government in 2012 which allowed opaque funds to be repatriated with minimal tax responsibility.