Catalan protest platform Tsunami Democràtic has officially called for a "day of mobilisation" for the Barça-Madrid match to be played at Camp Nou on 18th December. Through a statement published on social media and their app, the organisation has "called all members of the public to save the date and come to the city of Barcelona".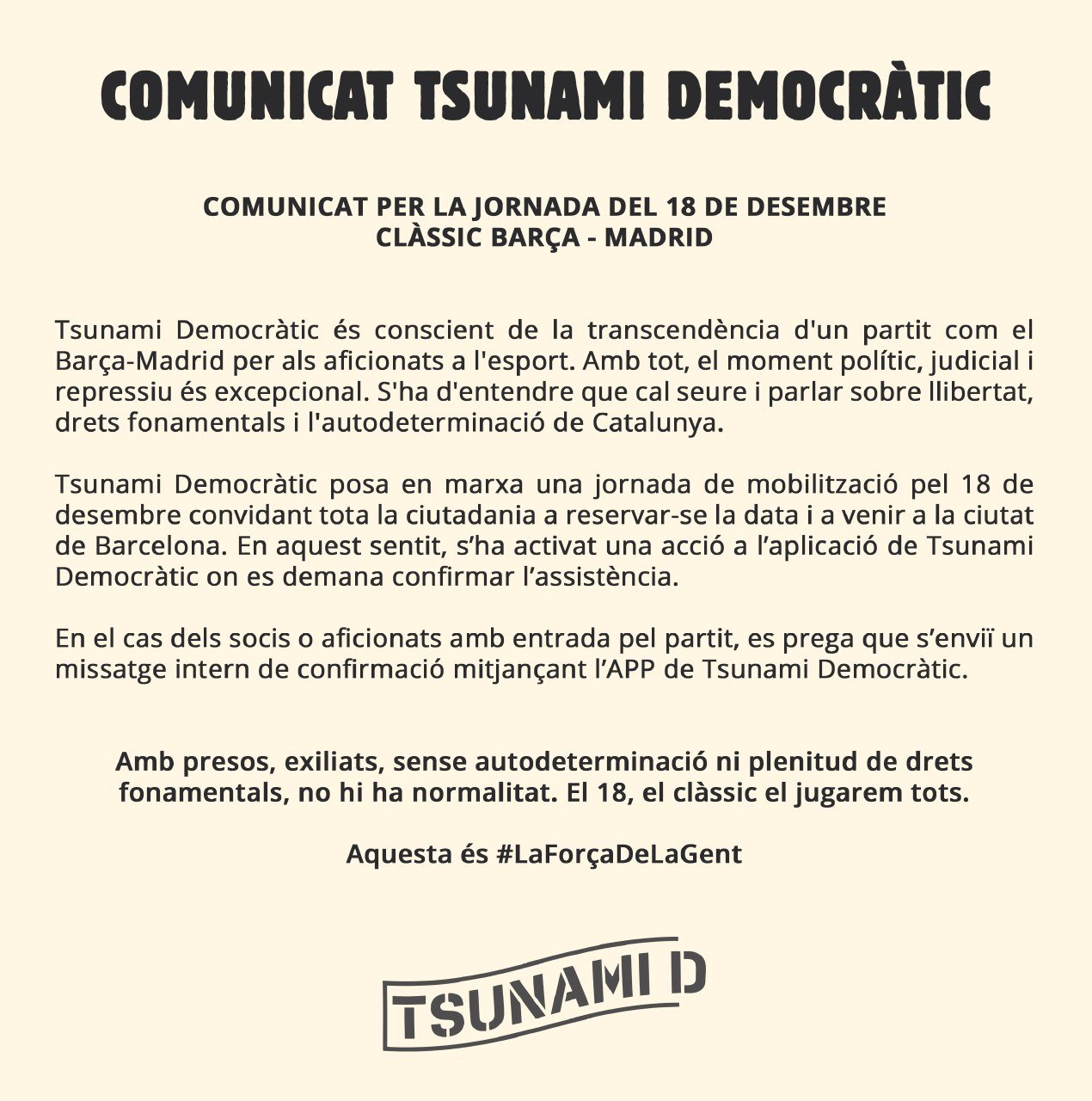 The platform has called on those with tickets for the match to send an "internal confirmation message" through the app. Similarly, they ask people to confirm they plan to attend the protest via the platform as well.
Tsunami says it is "aware of the important of a match like Barça-Madrid for fans of the sport", however, it's also warned that "the political, legal and repressive moment is exceptional". "It has to be understood that it's necessary to sit down and talk about freedom, fundamental rights and self-determination for Catalonia," it added.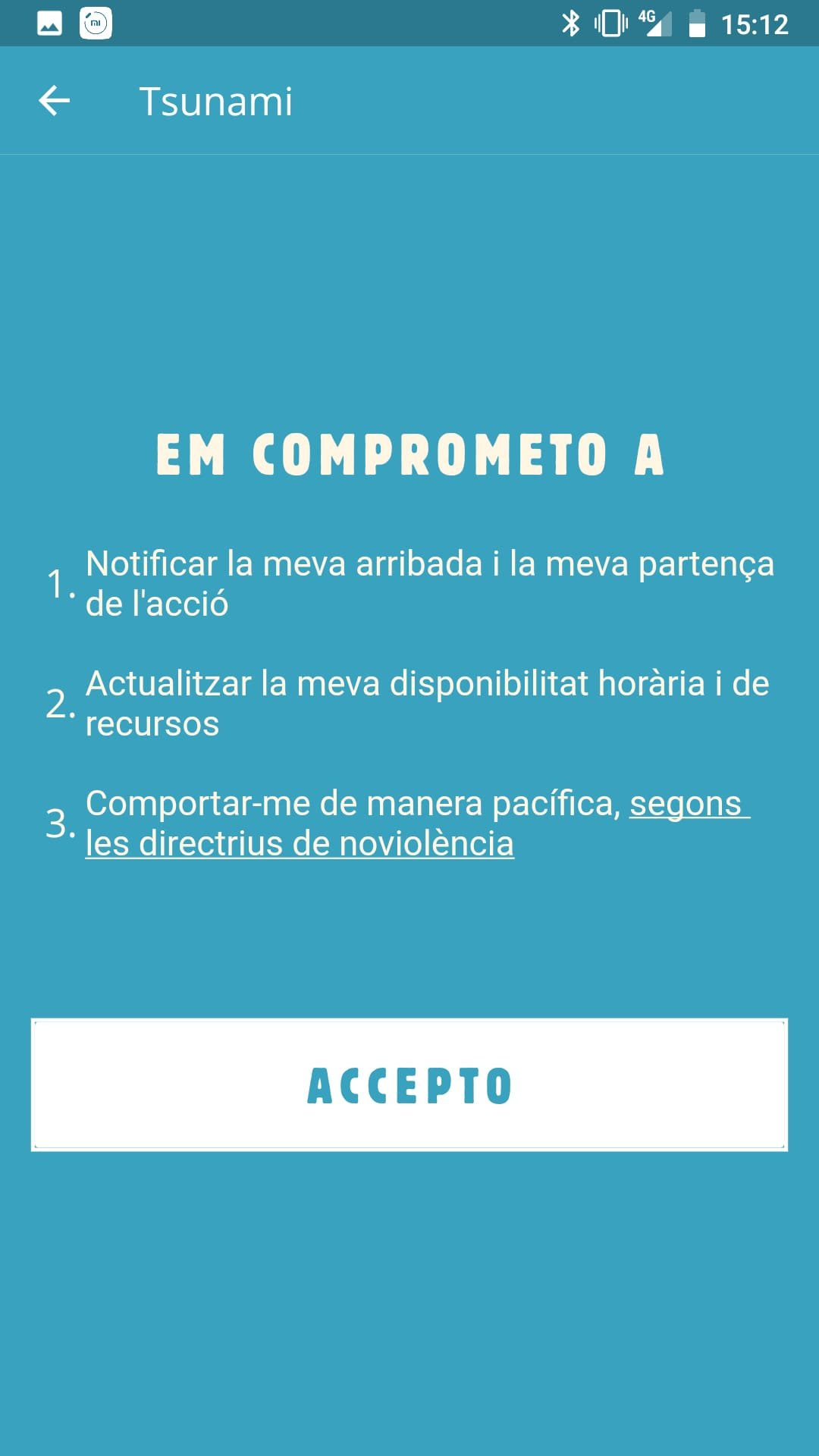 Although it's as of yet unknown what action they are planning and whether the objective might even be to impede the match, they said: "With prisoners, exiles, without self-determination and all fundamental rights, there's no normality."
On 21st November, however, the platform discounted some possible actions, like displaying a banner in the stadium, something that has become a familiar sight at Camp Nou. "Tsunami Democràtic doesn't propose showing a banner, rather making clear, in the stands and on the field, the exceptional situation the country is going through," they wrote on Twitter.
They also called for the clubs themselves to get involved: "Sport and two clubs of this scale cannot ignore the social problems affecting the society they belong to."
The match had originally been scheduled for October, but was delayed amid fears it would be affected by the protests around Catalonia following the announcement of the Spanish Supreme Court's verdicts in the case against pro-independence leaders.