It's now official. The first Clásico of the season, the hotly anticipated face-off between FC Barcelona and Real Madrid, will be on 18th December. The Spanish Royal Football Federation's Competition Committee confirmed the change this Wednesday. Last week, it had postponed the match, originally scheduled for this Saturday, 26th October, to avoid the threat of protests in opposition to the imprisonment of pro-independence Catalan leaders.
The date chosen was the first choice of both teams once the change was official, but not of La Liga, which wanted it to move to 4th December. One of the problems is that there are already Copa del Rey matches down for the 18th. As such, Barça, Madrid, and their opponents will now have to get their calendars out again and reschedule other matches. La Liga has also lost out on its call for the match to be moved to Madrid and the Santiago Bernabéu.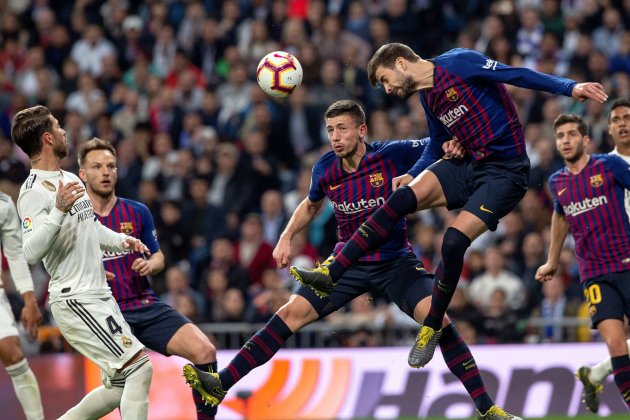 One positive of the change for Valverde's Catalan team is that it means they should be able to play Ousmane Dembélé. The French forward was given a two-match ban after being sent off against Seville, which would have seen him miss this Saturday's Clásico. As it is, however, he will have served the ban by December and should be available for one of the most important games of the season.
With Barça's 3-0 win at Eibar and Madrid's defeat 1-0 at the hands of Mallorca, the Catalan team is at the top of La Liga for the first time this season.
Protest called
Although the idea behind the change was to avoid protests in Barcelona, plans are already in motion to frustrate that objective. The platform Tsunami Democràtic has posted a tweet reading "we'll see you all on 18th December", quoting an earlier tweet about the plans for the change to which they had said "challenge accepted". For the moment, they have given no details of what shape the rally that day will take.
✌ Guanyar sense baixar de l'autocar. Ens veiem el 18 de desembre https://t.co/gedtiaA3I2

— Tsunami Democràtic (@tsunami_dem) October 23, 2019