Barcelona's La Rambla doesn't have three lanes for cars and one walkway for people, it has three lanes for people and one tiny lane for cars. The iconic street runs just over a kilometre from the Plaça Catalunya to the Mediterranean Sea. La Rambla is always packed with people, and for a reason: it is the quintessential pedestrian artery in a city where the best way to get around is usually to walk. And while you walk, you'll find great food, entertainment, vintage stores, and much more! Las Ramblas is a crucial stop for anyone looking to find Barcelona's most lively spaces.
 
History and formation of La Rambla
While La Rambla had its origins in the 15th century, the area started to flourish much later. Many of the street's most iconic structures, like La Boqueria, were built in the 19th century, which transformed the area into an urban centre. As Barcelona has become a tourist hub, the street now attracts more fresh faces than ever.
Guide to La Rambla
Reflecting its long historical evolution at the heart of a vibrant city, La Rambla is filled with many different attractions for different preferences. However, because the street is over a kilometre long with numerous different alleyways, there are a ton of different options. To help you navigate Barcelona's famous street, follow this guide through La Rambla.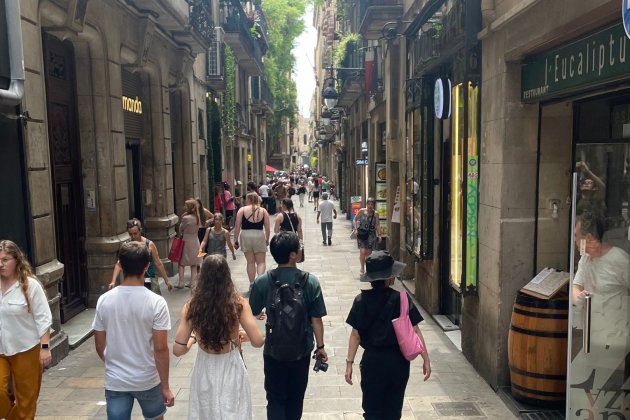 Explore at your own pace
While La Rambla is a great place for tourists to find great sangria, tapas, gelato, and many other types of food, the best is often found away from the entrance. Many of the restaurants at the ends of La Rambla are very expensive, and great local food can be found much cheaper in the alleyways. This same rule follows true with almost anything in the street. Great hidden gems are best found through exploring! The street's connected alleyways are home to quieter areas with less noise and incredibly unique stores. Whether it's to explore the architecture or to find a local favourite restaurant, exploring La Rambla is a great way to escape the busy street centre and find a more personal experience.
Visit La Boqueria
The Boqueria market is always very busy, it's definitely worth the trip! La Boqueria is in reality one of around twenty fresh produce markets located all over Barcelona, but being the most central, it has also become a tourist location in itself. Over 200 merchants sell fresh fruit, fish, jamón, juice, hot empanadas and burritos, but the market also features ornate stands boasting cheaper prices than the nearby grocery stores. On top of its fresh produce, La Boqueria also has a few bars and restaurants, making it a one-stop-shop for any food needs.
Shop at vintage stores and smaller shopping centres
Up and down the alleyways alongside the La Rambla you'll find more than a few vintage clothing stores with a variety of nostalgic genres. A special quirk of many vintage stores is that they sell clothes by weight, meaning you can find unique clothing much cheaper than conventional stores. The alleyways in the old town around La Rambla are also home to Galeries Maldà, a smaller and more hidden shopping centre with many pop culture themed stores. If you're a sports fan, La Rambla has many stores sporting Barça merch and even an official Barça store.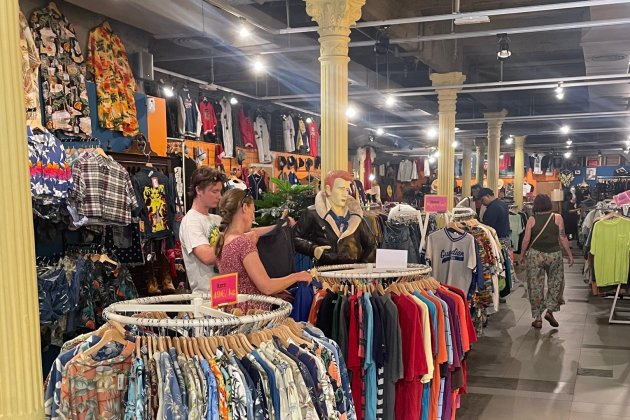 Stay safe
As is the case with all busy tourist destinations, it's important to keep safety in mind in La Rambla. While some of the quieter alleyways aren't high-risk, the main walkway and busier areas like the inside of La Boqueria have scammers and pickpocketers. Make sure your belongings are secure and safe. If you pay attention and take proper precautions, there will be very little risk, but it is important to be aware of your surroundings.