Even children know that there are four flavours: sweet, salty, bitter and sour. Lately there is talk of a fifth flavour, umami, which was discovered by a Japanese scientist. Umami means a delicious, full-bodied flavour. A bit confusing, right? It is a "rich" flavour which assists with salivation, stimulates the palate and is found in foods that many of us love, like cured ham, tomato and parmesan cheese. We Miguelines don't quite fully understand it, but we hope that you do.
We want science to get over umami and get down to recognising the most important flavour, the sixth: love, also called "thoughtfulness". What the heck is it? What is that flavour that makes you say that the best potato omelette or best croquettes are the ones made at home or by your grandmother? At Casa Dorita, Dorita being the diminutive of Adoració (Adoration, a classic name if there ever was one!), they have perfectly mastered the use of this sixth flavour which scientists are taking ages to research. There is not a single dish at Casa Dorita that is not made with love.
Perhaps one of the secrets of this restaurant is that it is run by a non-owner. Yes, you read it right: a non-owner. We are stressing the "non" because this restaurant whose hallmark is love or thoughtfulness wouldn't be the same without the presence of Isabel, who is not the owner but acts like she is. How important this is in any restaurant to give it enough personality to make you feel right at home from the very first moment! It is no coincidence that the entire neighbourhood is familiar with the restaurant, not only because they go there to eat but also because they buy their meals there and bring them home. It's a magnetic place which attracts you and draws you back again and again.
It is a simple restaurant located where the orderly Eixample merges with the chaotic Raval and Poble Sec districts. The venue has a subtle personality; it is small, with tables pushed close together, individual paper placemats and quick yet friendly service. There is a long bench and small chairs, leading to squabbles over who sits on the comfortable bench with cushions which have been softened by countless derrières. Secret conversations or intimate dates, this is NOT your place!
The cooking is simple, but it squeezes 150% from each ingredient and each dish. For example, the Italian mortadella, sliced extremely thin, is served with minced nuts and a generous drizzle of truffled oil. It would be impossible to manipulate it less, but it would be equally impossible not to want seconds. This is the thoughtfulness that can be perceived in each dish, which makes even the simplest one just a touch unforgettable. The same holds true with dishes like cured meat (cecina), which is simply spectacular, or the white beans with botifarra (pork sausage) and blood sausage, or the juicy grilled rindless pork belly, simple products which yield the maximum flavour.
Italian mortadella
Cured meat (cecina)
White beans with botifarra and blood sausage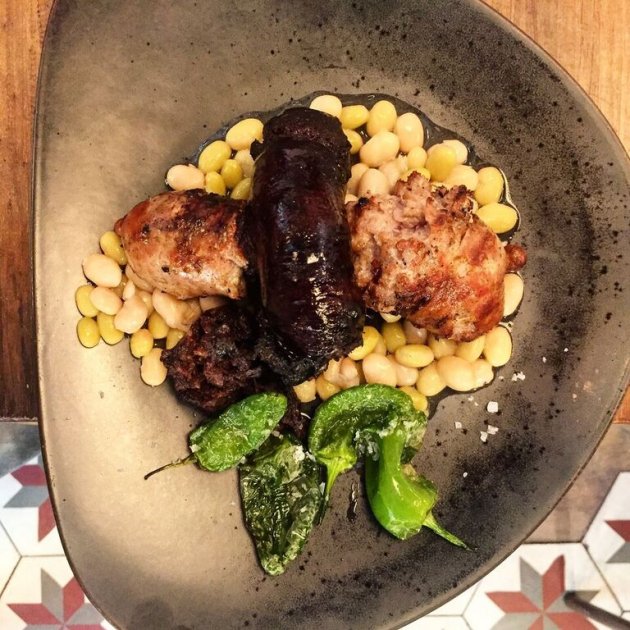 Rindless pork belly
Cheese assortment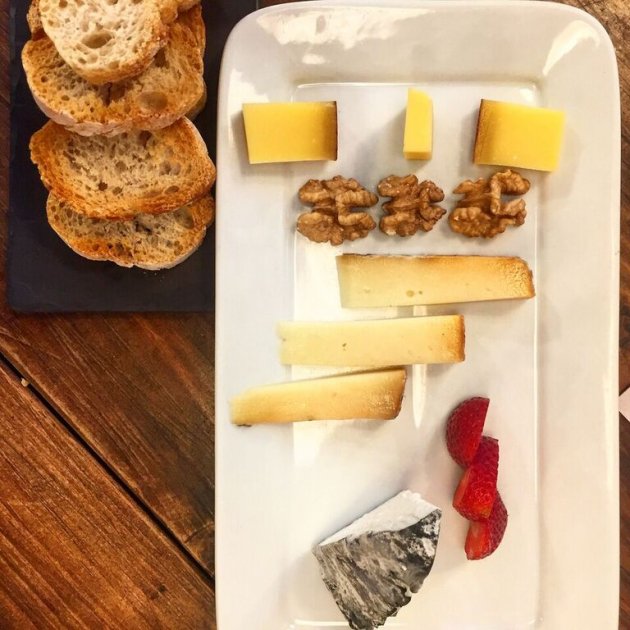 Dessert assortment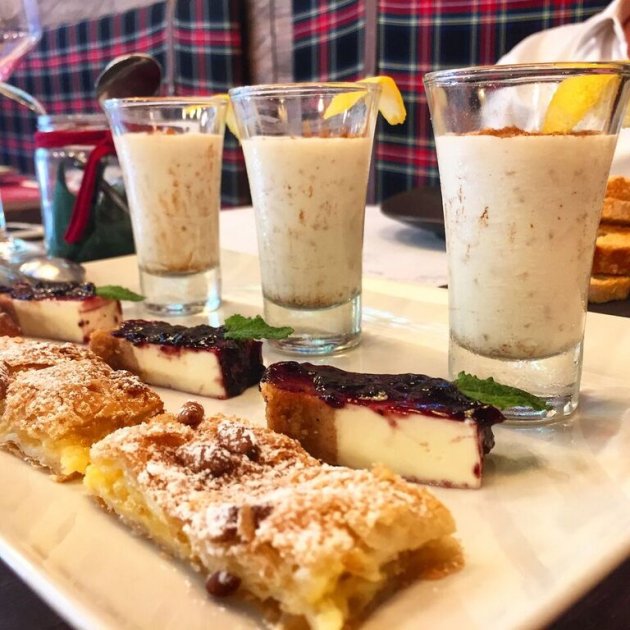 What Casa Dorita does seems easy, but it's not. In just a short time it has become a benchmark in the neighbourhood, so you'll find lots of its carefree clientele alongside a few tourists looking to find authentic places. The meals are quick, so they actually serve three shifts per service on busy days. It is bustling and friendly with neighbourhood folks, both young and old. It is an unpretentious restaurant, a restaurant of sensations, a very economical restaurant yet one with a host of flavours. It's impossible to visit it just once!
Score
Food
Wines
69
70
Service
Venue
67
68
Price
MIGUELÍN STARS
25€
Per person: 5-6 dishes to share +1 glass of wine
Where is Casa Dorita
Address: C/ de Tamarit, 142, 08015 Barcelona
Telephone: 938 53 91 95
Timetable: Tuesday to Sunday 9 am to 5 pm and 8 pm to 12 midnight. Closed Monday.
Website: www.casadorita.com