Agreement at last. The dramatic situation of the Spanish women's football team has, it seems, been unblocked. After a meeting of more than seven hours on Tuesday, with the 23 footballers called up, coach Montse Tomé and Víctor Francos, president of Spain's Higher Sports Council, an agreement has been reached to guarantee the continuity of the new coach, important changes in the core of the Real Spanish Football Federation and the commitment to play the next two matches of the UEFA Nations League, against Sweden and Switzerland.
However, Mapi León and Patri Guijarro decided to leave the concentration in Oliva Nova (Valencia). Víctor Francos already announced on Wednesday morning that two of the 23 called-up players would not be part of the Montse Tomé team - but also that they would not be fined or suspended, a threat that the federation had made very seriously to all of the players just a day before. The identity of the two players became known hours later: the two Barça players who were part of the group who, earlier this year, gave up the chance to play in the World Cup in Australia and New Zealand because of their deep-seated disagreements with the management.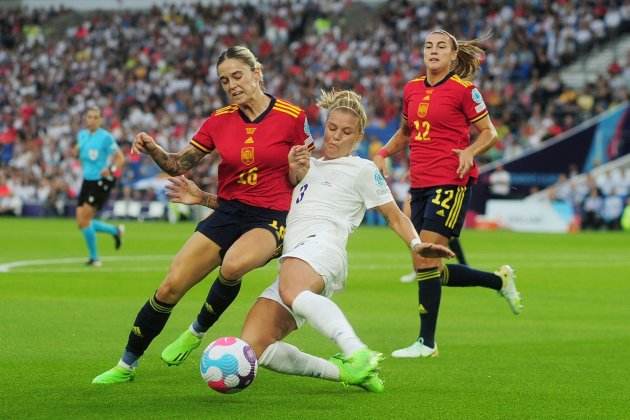 Patri Guijarro: "It's a different situation"
Both players, minutes after leaving the hotel where the other 21 footballers are staying, spoke to the media, explaining the reasons for the decision. "The situation for Patri and me is different from that of the rest of our teammates. It was not the right way to return to the team nor well handled. We are not in a position to say: 'Now we are coming back'. This is a process," explained Mapi León who also commented that "we are happy because some changes are taking place and little by little they are being made. We support our teammates in everything".
Patri Guijarro wanted to explain the process she's going through. "We're working. We're with our teammates, but it's a different situation. It's quite difficult and tough. Personally, it's quite tough mentally," commented the Barça midfielder. Statements that justify the renunciation of the recent World Cup and which, at the same time, confirm the changes that the RFEF wants to make in the whole environment affecting the Spanish women's national team.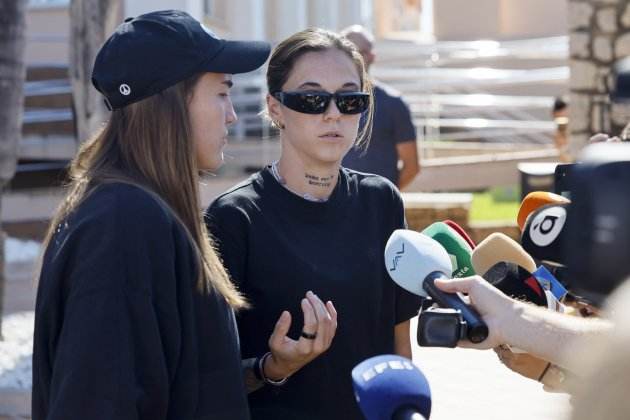 The beginning of a new era?

With all this context, we will have to see if on Friday, from 6:30pm, when Spain plays the first match of the UEFA Nations League against Sweden, a new era will begin in the Spanish national team guaranteeing harmony with Montse Tomé or if, over the coming months, when the next call-ups become known, the promised changes do not come through and the players take further action. Results are required - but at present, off-field improvements are probably more important than the numbers they might achieve on the scoreboard.