Girona FC has pulled off an historic 4-2 victory against Real Madrid this Tuesday, with Taty Castellanos scoring all four goals for the home team. The match was marked by a nervy and imprecise performance from the visitors, led by Vinícius who, despite scoring a goal and providing an assist, should have been sent off on three separate occasions. If Barcelona beat Rayo Vallecano on Wednesday, they will increase their lead in La Liga to 14 points, with only 21 left to play for.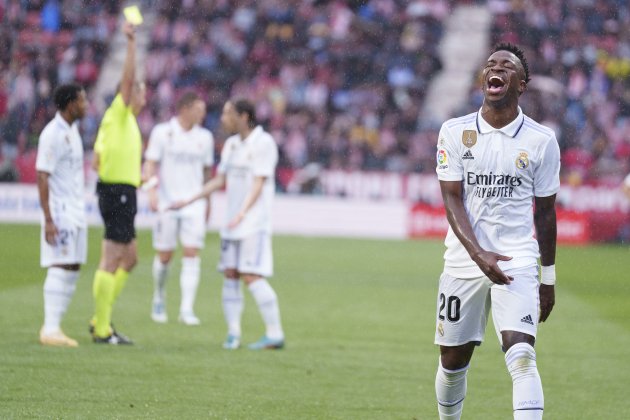 Real Madrid began the match strongly, searching for an early goal to pave the way for a victory. However, it was Girona who scored first with a beautiful collective combination that caught the visitors' defence off-guard, which the Argentinian forward Castellanos took advantage of to head home in the 12th minute. Vinícius then provoked the home fans by showing off the World Cup champion's emblem and repeatedly arguing with the referee, although he was not booked until the 37th minute. In fact, the Brazilian forward should have received a second yellow card before halftime for a harsh foul without the ball and a third yellow card in the second half for a reckless challenge from behind, but to the crowd's amazement, the referee did nothing.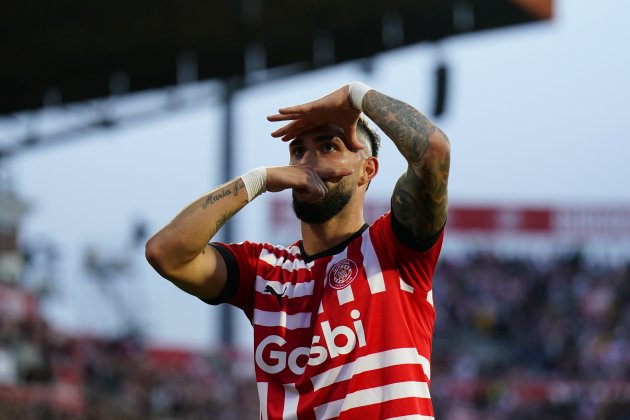 After the first Girona goal, Real Madrid put on the pressure but just when they were most intense, Castellanos struck again after finding himself all alone with the ball before Madrid second-string goalie Lunin. The blancos came back again and Vinícius scored in minute 34. But Madrid's situation was complicated by Castellanos's hat-trick, 3-1, just 40 seconds into the second half, catching the visitors' defence off-guard again. The whole of the second half remained but the sensation was different, and Madrid dropped their arms, even more so after Castellanos's fourth goal in the 62nd minute, which completed his historic poker, the first anyone has scored against Real Madrid in La Liga since 1947. The visitors did manage to score one more goal through Lucas Vázquez, a little before the end. A stunning victory at Montilivi over Real Madrid, solidifying the Catalan club's permanence in the top division, with a performance and a match that will be remembered for a long time by the club and its fans.