Kafkaesque, arbitrary, incomprehensible, grotesque, confusing, contradictory, shameful. These are just a few of the adjectives used by Josep Costa and Jaume Alonso Cuevillas of the JxCat political party to describe the decision of the Spanish Electoral Commission this Monday to prohibit three Catalan pro-independence leaders in exile - Carles Puigdemont, Toni Comín and Clara Ponsatí - from standing as candidates to the European Parliament in the elections on May 26th.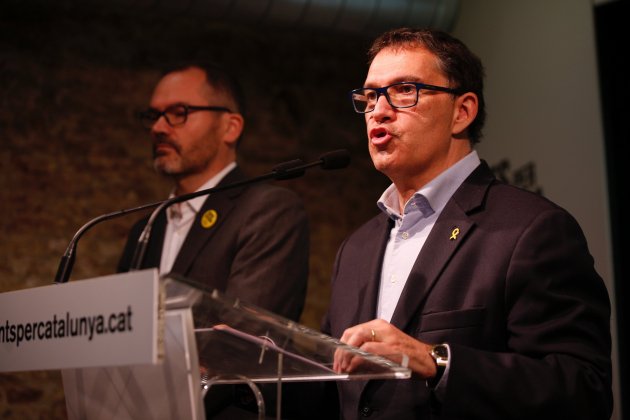 On a temporary basis, until the resolution of appeals now being presented to Spain's Supreme Court and Constitutional Court and the Court of Justice of the European Union in Luxembourg, JxCat has designated three other figures as substitutes: lawyer Gonzalo Boye, former Barcelona mayor Xavier Trias and journalist Beatriz Talegón. The political party clarifies that this is an "emergency" decision, because the Electoral Commission advised them of the reasons for its decision to disallow the exiled candidates less than two hours before the deadline for candidature registration at 8pm this evening, giving a margin of precisely 78 minutes for a response when the law stipulates that it must be 48 hours. The date on the resolution, moreover, was Sunday - the previous day.
The limit on admitting candidatures is fixed by law and is immovable. Thus, without an amendment today, it would not have been accepted. To avoid this, JxCat made the decision to substitute the names of the former Catalan president and his two ministers with those of Gonzalo Boye, the lawyer who is coordinating the judicial strategy for those in exile; former CiU mayor of Barcelona, Xavier Trias, also victim of a notorious anti-independence "dirty tricks" campaign; and the journalist and activist Beatriz Talegón.
However, both Cuevillas and Costa state firmly that "on the ballot papers which people will finally use when voting on May 26th, the numbers 1, 2 and 3 on the JxCat list will be Puigdemont, Comín and Ponsatí." "When we win in court, they will be restored as candidates," the two party representatives added. As the case concerns electoral litigation, the three courts addressed in the appeal, the Supreme and Constitutional court in Madrid and the Luxembourg court, are obliged to rule before the election.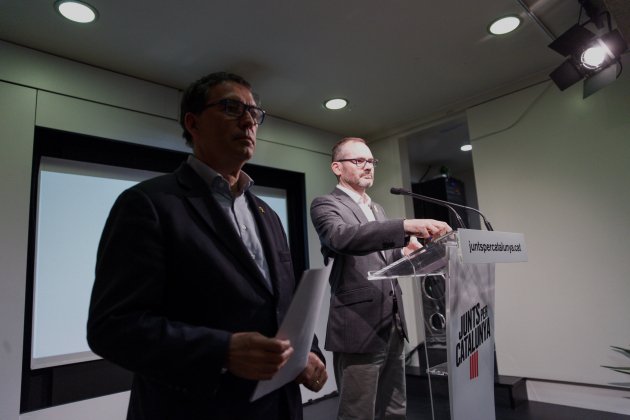 The gravest since the 1st October referendum
Costa and Cuevillas made clear their indignation about a measure by the Spanish Electoral Commission, which "far exceeds anything that has occurred since the Catalan independence referendum, it is a democratic emergency which we will fight." They also stressed that "it is so shameful and undemocratic" that four judges cast dissenting votes against the decision of their colleagues, thus backing the view that the claim presented to the Electoral Commission by Cs and the PP should be dismissed.
The conclusion of the JxCat spokespeople: that the European elections have become a "referendum to choose between authoritarianism and democracy."