Spanish justice minister Dolores Delgado has walked out on a tribute to victims of a Nazi death camp in Austria because a Catalan government representative, Gemma Domènech, mentioned the country's political prisoners, jailed for their involvement in the 2017 independence referendum. The incident occurred at the former concentration camp of Mauthausen.
El moment en què la ministra Delgado marxa de l'acte de Mauthausen quan la Generalitat recorda Romeva com a "pres polític" https://t.co/7rSPgPnidx pic.twitter.com/t5BvfakyGr

— 324.cat (@324cat) 5 de maig de 2019
"The moment when the minister Delgado left the Mauthausen event when [Domènech] remembered Raül Romeva as a 'political prisoner' "— 324.cat
The minister, who was taking part in the international acts of remembrance to the more than 8,000 Spanish victims of Nazism, left the ceremony when Domènech, general director of Democratic Memory for the Catalan government, mentioned the political prisoners, commenting that the memorial plaque she was in front of had been unveiled two years ago by the then Catalan foreign minister, Raül Romeva - one of the pro-independence leaders who have now been in preventive jail for over a year.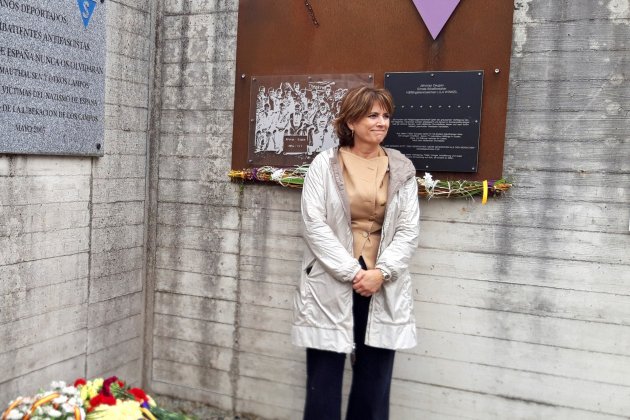 Shortly afterwards, the minister deposited a bouquet of flowers in front of another memorial plaque to the Spaniards who died in Mauthausen. "This is for all Spaniards," said Delgado.
Delgado criticizes the Catalan government's "expression of exclusion"
In addition, Delgado criticized the words of the Catalan representative, assuring that "any action or expression of exclusion collides directly with the values ​​that emerged from this extermination camp, with the thousands of Spaniards who died here in brutal conditions simply for being fighters and defenders of democracy and freedom," Delgado told reporters.
Delgado also recalled that the Spanish victims of Nazism were targeted because of their ideals of freedom and democracy, values ​​common to all of them beyond their origin. "What should be regarded as most important is that our compatriots, all of them, from any region, from any autonomous community, shared those values ​​that we now want to honour, dignify and respect," she stressed.
Catalonia's plaque, unveiled by Romeva
Just two years ago, the now-imprisoned Catalan foreign minister Raül Romeva unveiled a plaque in memoriam of the Holocaust at the Mauthausen concentration camp, with the intention that it would be a "manifestation of what Nazism signified for Catalans" and noting the "link" between the Holocaust and the Spanish Civil War, but also highlighting the "global nature of this scourge", as Romeva put it at the time.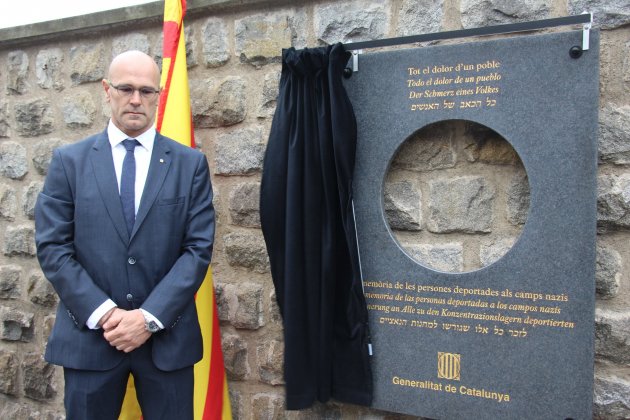 In fact, the text on the plaque, "All the pain of a people", written in Catalan, Spanish, German and Hebrew, refers "to the global duty" of reclaiming historical memory, since "only with a historical memory that is shared and disclosed" can we avoid the return of "the ghosts of the past", Romeva explained.