After more than an hour of playing cat and mouse with police, finally, objects were thrown and people began moving containers to make barricades. But it didn't go any further. That was how Barcelona reached the end of a unique "day of reflection", hours before the polls were due to open for the Spanish general election. Just a feint - which, in any case, contrasted drastically with the civic and festive tone of the mass rally called by the non-violent protest group Democratic Tsunami in the city's Plaça Universitat.
The day of reflection, with festive protest events, and a city filled with thousands of police, ended with a demonstration by CDR groups (Committees for the Defence of the Republic) which, unable to reach their proclaimed target, the Spanish National police station on Via Laietana, because the Catalan Mossos police blocked their accesses, ended up looking for a weak point in the armour to try and make the police run. And that was all that happened.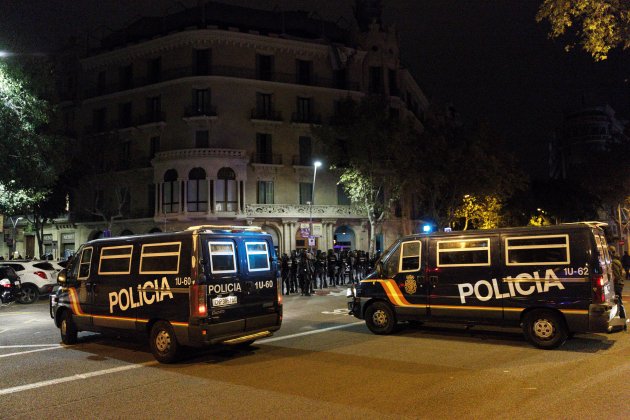 The total damage caused, after a few sprints around the streets: not much more than a couple of containers tipped over. No fires started. A few isolated police baton blows and some objects thrown. Nothing like the major incidents that occurred in central Barcelona in the week after the Spanish Supreme Court sentenced nine Catalan pro-independence leaders to long jail terms.
The moment of greatest tension came when protesters reached the junction of Ali Bei and Ronda Sant Pere, where they placed some containers on the road to make barricades, but, quickly, the Mossos acted to disperse them. That was the moment when a few baton blows were made and objects thrown at the police line, although the agents then dispersed the protesters.