The Catalan economy minister, Jaume Giró, has reprimanded the president of the autonomous community of Andalusia, Juanma Moreno, this Wednesday, for having invited Catalan businessmen to move to the south of Spain because of the tax facilities they will be able to find in the territory he administers: "Those of you who know me well know that I would never make a proposal like this", said the minister at an event to celebrate the tenth anniversary of Infraestructures.cat, the public Catalan infrastructure company. Giró reprimanded both "the substance and the style" used by Moreno in his offer, and added: "This is why some of us want to leave Spain as soon as possible."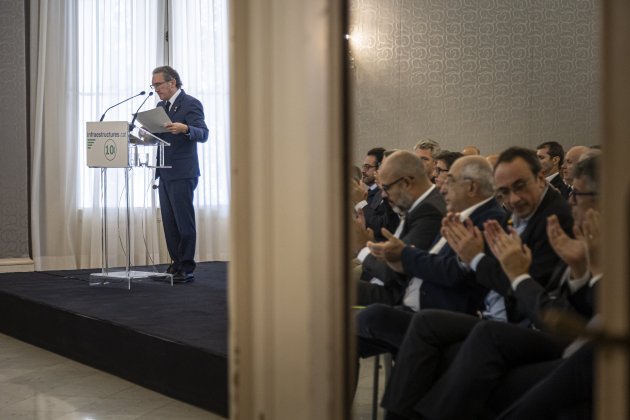 According to Giró, it doesn't make any sense that Andalusia, an autonomous community that "receives" state money, should dedicate itself to "lowering taxes and pursuing an aggressive fiscal policy", while Catalonia continues to be burdened by a fiscal deficit with the state. The economy minister also asserted that the statements of Juanma Moreno, as well as the ideological line taken by the president of the Community of Madrid, Isabel Díaz Ayuso, show that "some have no problem in strengthening Andalusia and Madrid to the detriment of Catalonia".
He also expressed his disappointment that in the Spanish state there is no "collaborative vocation" to create a fair tax system. Giró also reproached the fact that Spain's budgeted investments for Catalonia are "below our GDP" and then it only actually invests 30% of what was budgeted.
Tenth anniversary of Infraestructures.cat

Giró was speaker at the closure of an event held to celebrate the tenth anniversary of Infraestructures.cat. Its president, ex-Catalan minister Miquel Buch, called for the anniversary to be used "to make available to the country all our tools in order to have a better country". Buch emphasized that during this decade "public-private collaboration has allowed us to be better", and he applauded "the commitment of the company and the administration to serve the public".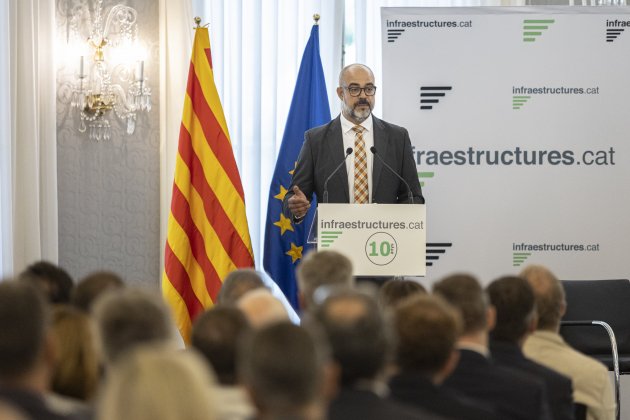 Buch also said that in the coming months a series of construction works will be announced by Infraestructures.cat that they plan to go ahead with. The former Catalan interior minister sought to underline the vocation for "innovation" of the public company that he currently presides over and its focus on the future of "Catalonia's public works".
Debate between Rull and Nadal
The Catalan minister for territory and sustainability between 2016 and 2017, Josep Rull, and the minister for territorial policy and public works between 2003 and 2010, Joaquim Nadal, also took part in the event. Despite some discrepancies between the two, they highlighted the importance for the future of building infrastructure in Catalonia with an eye on the environment and climate change. And they also admitted that the war in Ukraine and the turning off of the energy tap by Russia will accelerate processes that go in the direction of decarbonizing the planet.