An imposition, a coup d'état, a kidnapping. This is how the Madrid press defines the official call for the 1st October independence referendum by the Catalan president, Carles Puigdemont, and his whole government. El País, in its print edition, says that "the separatists are imposing their referendum on the Parliament", which is causing an "institutional crisis in Catalonia".
The newspaper also dedicates its editorial to the topic under the title "Shipwreck of the [independence] process". This is accompanied by an article on the president of the Catalan Parliament, Carme Forcadell, "the activist with the mallet in her hand", it says, below a photograph of the leader of the opposition, Inés Arrimadas, looking up at Forcadell, begging with clasped hands.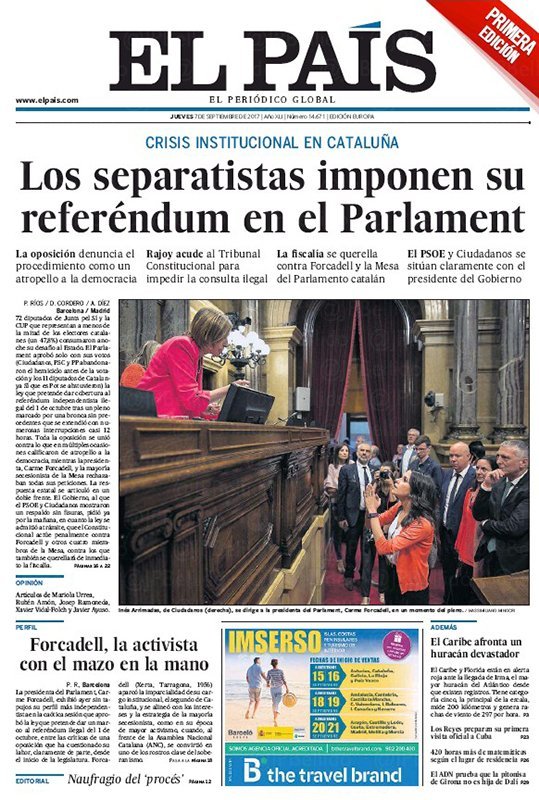 ABC chose a photograph of the end of the session when half of the Parliament's seats were empty, the opposition parties having left the chamber before the vote on the Referendum Law. The headline: "Coup d'état in the Parliament".
El Mundo uses up all possible descriptions, with the skill of condensing them into brief headlines. In a novel decision, they open their front page with their editorial, entitled "Resolve in the face of the totalitarian coup by separatism in Catalonia". They attribute today's quote below the header to French writer Albert Camus: "Totalitarian tyranny isn't built on the virtues of the totalitarians, rather on the mistakes of the democrats".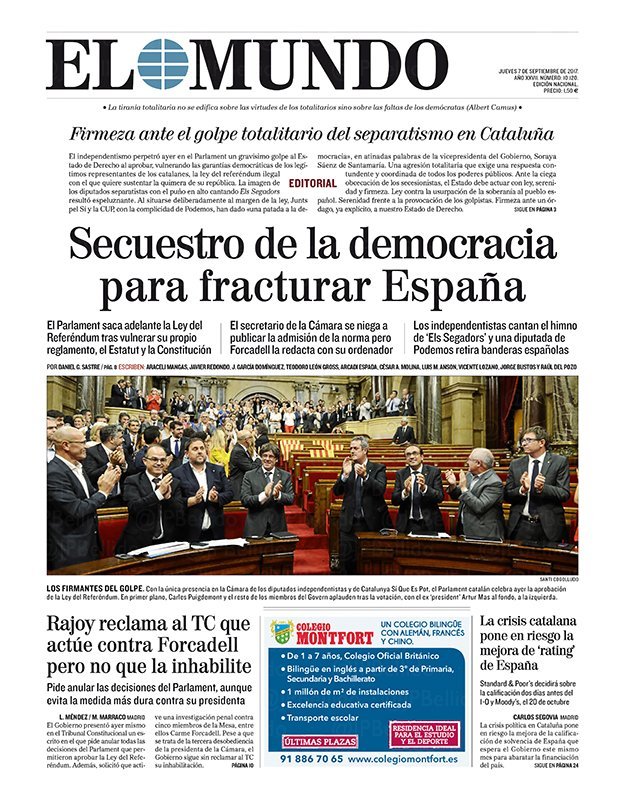 La Razón doesn't pull its punches either. The joke they make on their front page is a photograph of Catalan president Puigdemont with his head down in front of the decree he'd just signed calling the referendum. Their headline reads "kidnapping of democracy".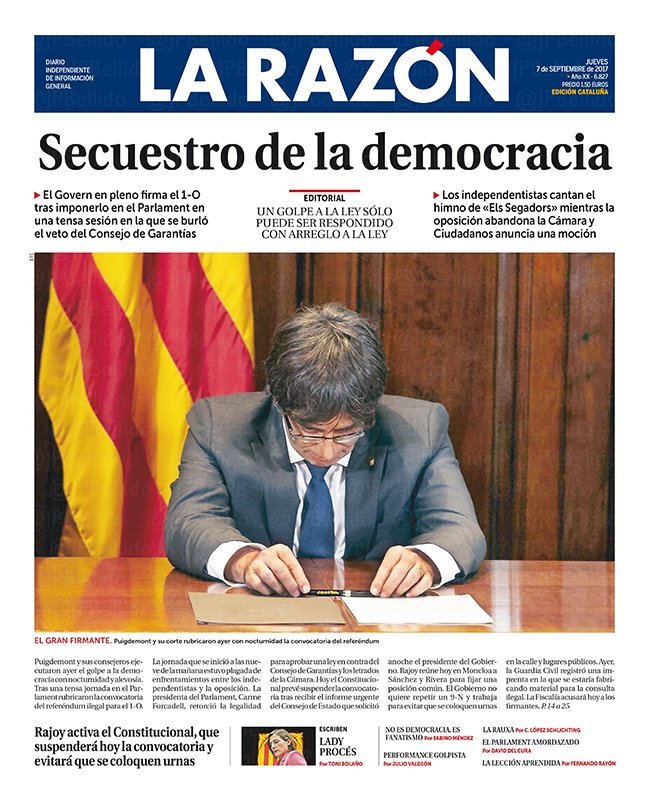 The Barcelona press is calmer. La Vanguardia, restrained but intense, specifies in its headline that the referendum is the work of the government thanks to its majority, forgetting that the CUP (Popular Unity Candidacy), is not part of the government, just the parliamentary majority that voted to invest the government and to pass yesterday's bill. The title of their editorial summarises their view: "Crisis of state".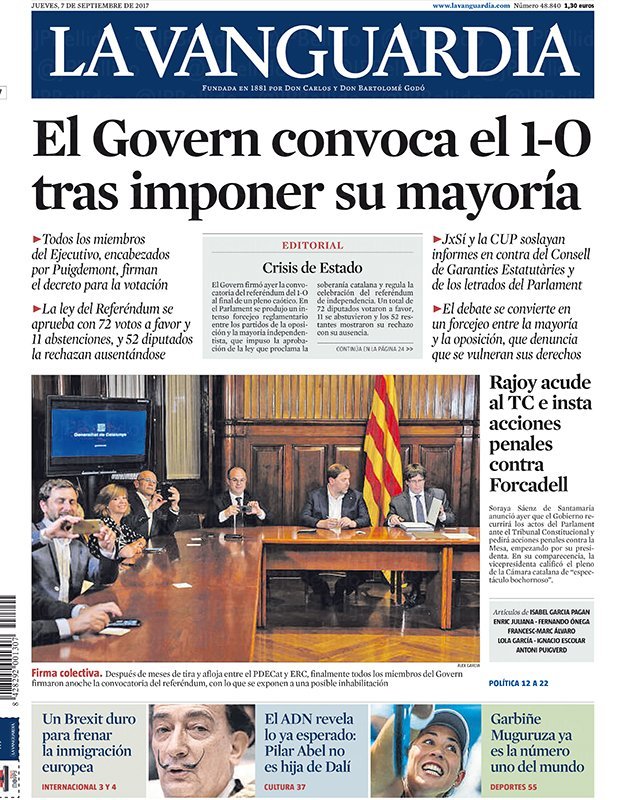 El Periódico, as is their style, summarises everything in a single word: Disobedience. The paper's full front page is dedicated to the Parliament's session yesterday. The strapline reads "Catalan government and Parliament, at the point of no return", whilst their lead is "Puigdemont caps the pro-independence challenge calling the referendum".
Ara, seen as more supportive of independence, published photographs of the two key moments of yesterday's session: the passing of the law and the signing of the decree. Their headline simply reads "Referendum summoned".