"After president Torra's disqualification from office, there is no president." This was the clear statement by the vice-president of the Catalan government, Pere Aragonès, in his speech to Parliament in Barcelona this Wednesday, in the special debate on the dismissal of the president of the Generalitat, Quim Torra.
"There will be no president until the people choose one. We will not normalize this situation," added Aragonès who, despite not being president, has assumed some of the presidential functions after an agreement between the two governing parties, Torra's party, JxCat, and his own, ERC.
The vice-president spoke highlighting Torra's work in the fight against the Covid-19 pandemic: "President Torra has led the fight against Covid and has always made the decision to put people's lives ahead of anything else. In this regard, Aragonés clarified that "the government of president Torra will continue to do its work, coping with the consequences of the social and economic pandemics." "But dealing with day-to-day affairs does not mean normalizing the repression," he clarified.
The ERC politician reiterated that "it is not normal" for a president to be disqualified from office for putting up a banner, nor is it normal for there to be political prisoners and exiles or that "the Penal Code is applied to a political conflict that could be resolved by voting". "We want a normal country and we will make one. We will make this normal country, but it is not possible under the Spanish framework but rather within the framework of a free country which will be the Catalan republic," he affirmed.
"Democratic cowardice"
For her part, ERC deputy Anna Caula spoke about the "persecution and repression" of the Spanish state.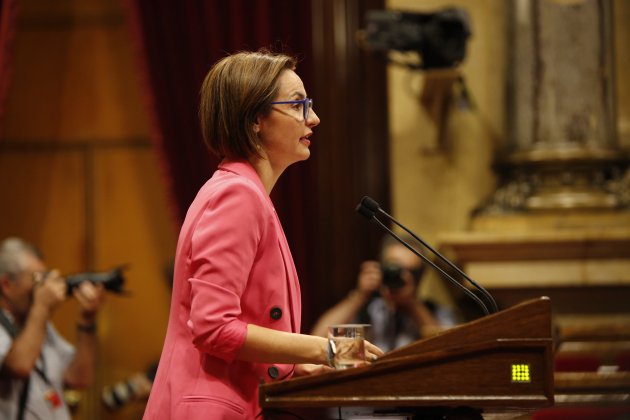 Caula targeted the Spanish coalition government of the Spanish Socialists (PSOE) and Unidas Podemos, which she accused of "hiding" behind the Supreme Court by not publishing the sentence disqualifying Quim Torra from office in the official gazette. "What democratic cowardice," she added, also including in this phrase the Catalan Socialists, who did not attend the plenary, asserting that it had been called for "partisan" reasons.
However, the ERC parliamentarian warned that even if the state persecutes, represses, imprisons and disqualifies leaders, "Catalonia always responds by offering words."
Gratitude to the president
For his part, the parliamentary leader of ERC, Sergi Sabrià, thanked president Torra for his work in the fight against the pandemic and said that the government was "strong" and "united", but there was also "a vacant presidency" to denounce the current anomalous situation.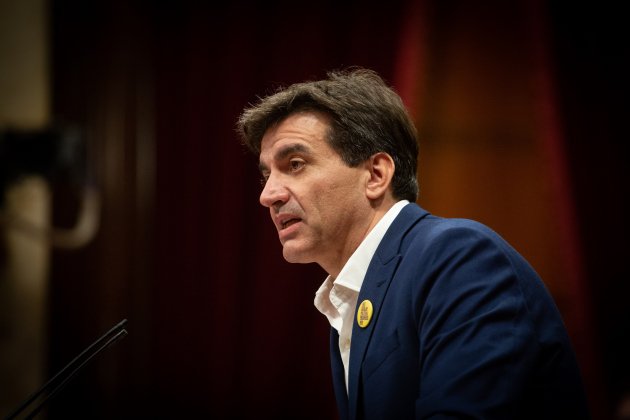 "All the decisions that have to do with Catalan pro-independence people are not judicial ones, they are political and they are made against people whom [the decision-makers] believe to be their enemies. We, the pro-independence movement, are the only ones who have shaken the regime of 1978", he assured.