For years, major pro-independence organization the Catalan National Assembly (ANC) has thrown down the challenge of surpassing the barrier of 50% support for Catalan independence among the voters in a Catalan election. Finally, on February 14th this year, that longed-for goal was achieved, as votes for the four explicitly pro-independence parties constituted 52% of those cast. Hence the indignation at the possibility that the two largest parties, Republican Left and Together for Catalonia, might squander this "victory" through their inability to close a deal before the deadline for repeat elections. To intensify the pressure, the organization has called the bases of the movement to a rally this Sunday at 11:30am in Barcelona's Plaça Sant Jaume.
The slogan: Not like this! We want a government. ANC president Elisenda Paluzie announced the rally at the door of the Parliament of Catalonia where, at the same time as she appeared, a key meeting between the three parliamentary pro-independence parties began to try to save, in extremis, the proposal to invest ERC leader as Pere Aragonès as head of the next Catalan government.
"In a sterile dispute, Òmnium won't be there"
Meanwhile, Jordi Cuixart, leader of the other main pro-independence civil group, Òmnium Cultural, also gave a solemn warning today to the political parties. "If it turns into a sterile dispute between the parties, Omnium won't be there," he said under the watchful eye of ERC candidate Pere Aragonès, the speaker Laura Borràs (Junts), and CUP deputy Carles Riera, among many others.
Cuixart was speaking this Wednesday at the event Fem-nos lliures! - Let's free ourselves! - that Òmnium held in L'Hospitalet de Llobregat to present the proposed positioning of the organization for the coming months and years. Cuixart, who was warmly applauded by a number of party representatives, called for "an end to lynchings and insults between comrades in shared struggles."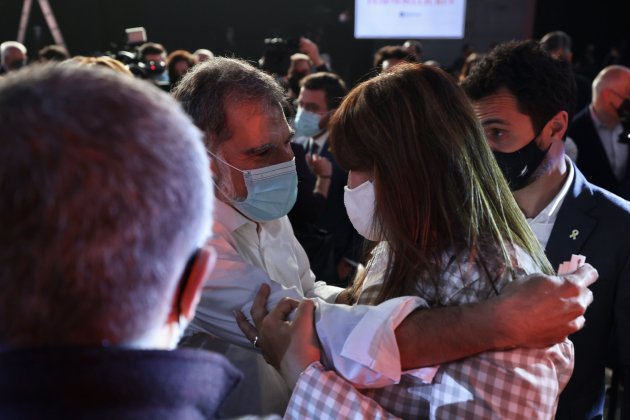 The pro-independence leader called for an end to the clashes between parties, as the rupture of talks on the investiture makes the chances of a new pro-independence government seem further away than ever. "As Muriel said, Omnium must be the last bridge," he recalled, referring to former Òmnium leader, the late Muriel Casals.
However, Cuixart called on society to be proactive and put on the table a very clear proposal to return to the spirit of 2017: "We are now aware that the 3rd October 2017 mobilization should have gone further," he said, calling on the public to once again fill squares and streets throughout Catalonia "in the most literal sense."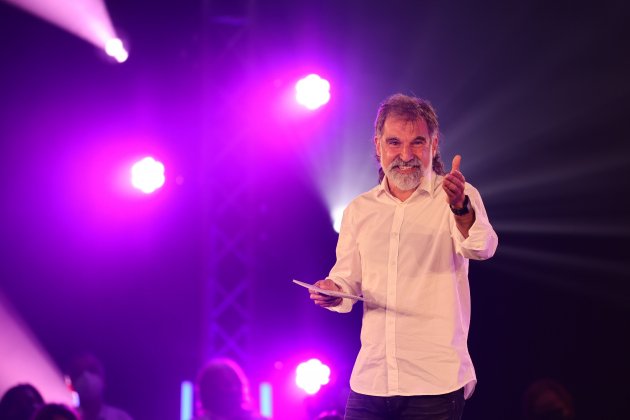 Main image: ANC rally on 18th February / Photo: Sergi Alcàzar