The trip from Brussels to Barcelona ended up turning into an ordeal on Wednesday for passengers on Vueling flight 8991, scheduled for 9.20pm and canceled, according to the company, due to the indisposition of a member of the crew. As a result, most of the passengers found themselves in the early hours of the morning without a hotel, some of them diverted to other airports, such as Amsterdam, by taxi, and many looking to book flights and hotel over mobile phones while the company reported that it was trying to relocate everyone on airplanes between Thursday and Friday.
At eight in the evening the information panels had already informed that the plane was delayed. However, boarding was carried out at about 10pm. Three quarters of an hour later, passengers were informed that a crew member was indisposed and was being examined by the doctor. After a new wait inside the plane, during which water was distributed, it was reported that the flight was canceled and that we were to disembark.
No hotel
The plane had a capacity of about 200 and it was full. The PA system reported that there were only a few hotel rooms and that it was advisable that those who had somewhere to stay overnight in Brussels, did so.
Once back in the terminal, queues in front of the Aviapartner desks which covered Vueling's services started, until one of the staff, shouting, said that there were no hotels lefts, as those used by the company were full. Indeed, hotels in Brussels are very busy this week due to the Tour de France, which begins on Saturday. Vueling offered no alternative to spend the night.
Information released with a dropper
The information kept coming very sparsely, until passengers were informed that flight alternatives offered by the company to relocate them, would be sent to their mobile phones -while a new queue for the planes was being formed. Some passengers were informed that the Vueling aircraft had returned to Barcelona empty.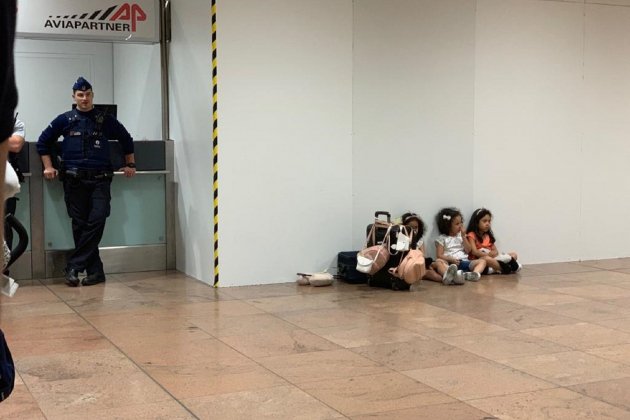 There were children waiting, and people who did not understand the instructions that the airport staff communicated in French and English and who were only informed thanks to other passengers; there were also travelers pending to connect to other flights, who stated that they would miss their plane to their final destination, and were not offered any alternative. In fact, the answer they received was that the plane they had to connect with was not a Vueling flight and, therefore, the company was not responsible.
Some passengers received tickets to travel from Amsterdam and a new queue provided access to taxis to the Dutch capital, others received mobile news of flights they had been assigned for the following day from Brussels, many of which had a link that forced them to pay for the seat all over again. That if they were lucky enough to get to the link, which often appeared as not found, with an illustration of a flying paper airplane.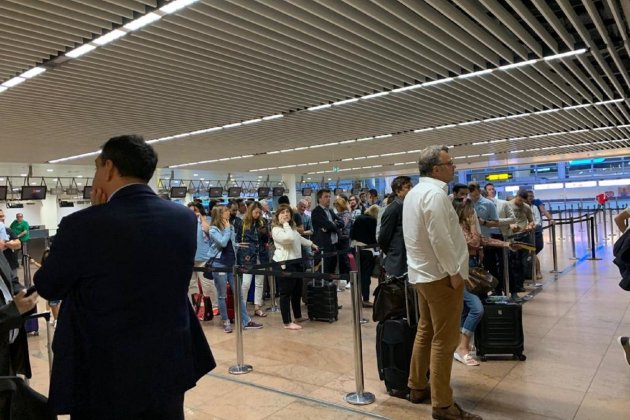 Given this situation, part of the travelers decided to get a ticket on their own with other companies. Of course, Vueling facilitated taxis to everyone who wanted to leave, for both flights allocated to them and those who they had got on their own.
At 2.15am the queues ended and those responsible for informing the passengers left. All those who, given the lack of accommodation given by Vueling, did not get a hotel through their own means, ended up spending the night at the airport.
Reaction of the European Commission
In view of this situation, the European Commission Office in Barcelona has reminded passengers on this flight via Twitter that they have the right to request compensation to Vueling, as indicated by European legislation, following the cancellation of the service
Hola @mlasalas, segons els drets dels passatgers garantits per la legislació europea, si una companyia aèria et cancel·la un vol, tens dret a un seguit de compensacions. Aquí podràs trobar tota la informació: https://t.co/6CUdu06q2S

— Comissió Europea 🇪🇺 (@EUinBCN) 4 de juliol de 2019