Police have started to use force against demonstrators at Barcelona-El Prat airport. Thousands of people are currently causing chaos for those trying to get to or from the airport, protesting the sentences of up to 13 years in jail announced this morning for pro-independence leaders.
Some demonstrators have tried to enter the airport through emergency doors.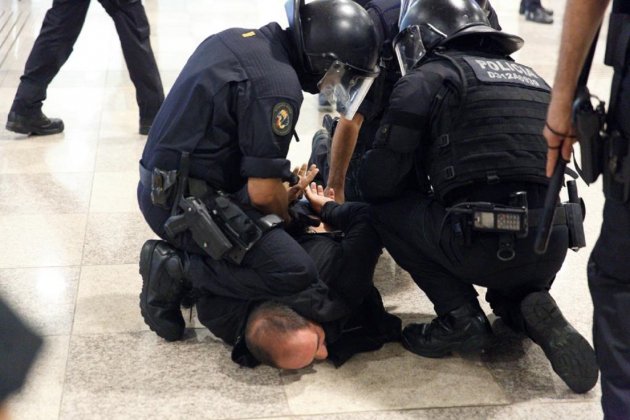 As more protesters arrived, the police line fell back a few metres. At that time, they also set off smoke to try and disperse the crowds.
Outside, Spanish police riot officers charged into the crowds of protesters to try and clear some areas. The officers also fired foam bullets. This was the first action of the day by Spanish police, the plan having been for Catalonia's Mossos d'Esquadra to be the police force dealing directly with the public.
At the same time, the Mossos took action elsewhere around the airport. They also stopped letting anyone through their lines, including anyone injured. During the tensest moments, small stones and objects were thrown at the police.
After the charges, the Mossos line moved forwards a few metres and a cordon of Spanish police formed behind, with a group of protesters sitting on the ground between them.