Here's El Nacional's brief guide to the 14 members of the new Catalan government. This cabinet comes after the repeated refusals of the Spanish government to formally publish the nominations of Torra's first choices, including ministers Jordi Turull and Josep Rull, in pretrial detention for their roles in the independence process, and Toni Comín and Lluís Puig, in exile in Brussels.
President
Quim Torra i Pla (Blanes, 1962). A Law graduate from the Autonomous University of Barcelona, who has worked as a lawyer, an executive in the Swiss multinational Winterthur and as a publisher. He was director of Barcelona's Born Cultural Centre and interim president of the pro-independence Catalan cultural group Òmnium Cultural. In 2009, he joined the pro-independence political party Regrupament and in the 2017 Catalan elections was a candidate for the JxCat (Together for Catalonia) list, led by Carles Puigdemont.
Vice-president, Economy and Treasury
Pere Aragonès i Vidal (Pineda de Mar, 1982) is a Law graduate, and also has university studies in Economic History. In 1998 he joined the ERC (Catalan Republican Left) party's youth section and, two years later, ERC itself. In 2006 he was elected as a deputy in the Catalan Parliament for ERC.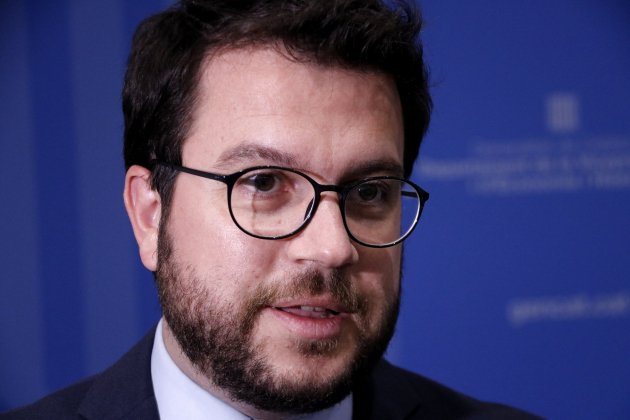 Government Spokesperson and Presidency
Elsa Artadi (Barcelona, 1976) is an economist; she has taught Economics in Milan and at Barcelona's Pompeu Fabra Universitat, and has also worked for the World Bank. In 2011 she became an adviser to the Catalan government's economics ministry and has occupied several posts in the department. In summer 2016 she became a member of the centre-right PDeCAT (Catalan European Democratic Party) and last year became a parliamentary deputy as a member of the JxCat list.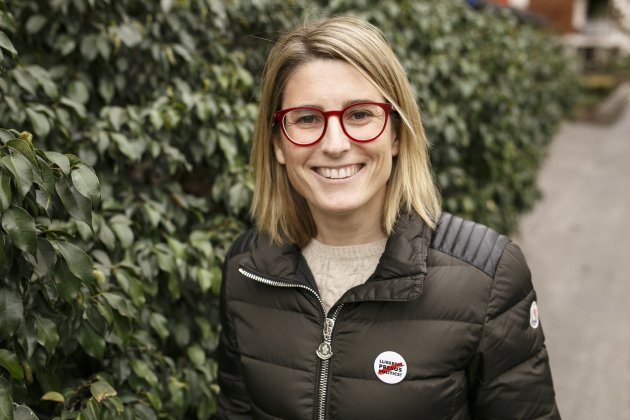 Business and Skills
Àngels Chacon i Feixas (Igualada, 1966) has a degree in Law from the University of Barcelona and specialised training in international trade. She has been director general of industry for the Catalan government. Since 2015, she's been deputy mayor and city councillor for economic revitalisation, skills, internationalisation and interior in Igualada, a small town an hour from Barcelona. She's also a coordinator of the URBACT Retailink project, working on innovation in the commercial offerings of mid-size cities and was manager of the Unió Empresarial de l'Anoia business association from 2008 to 2011.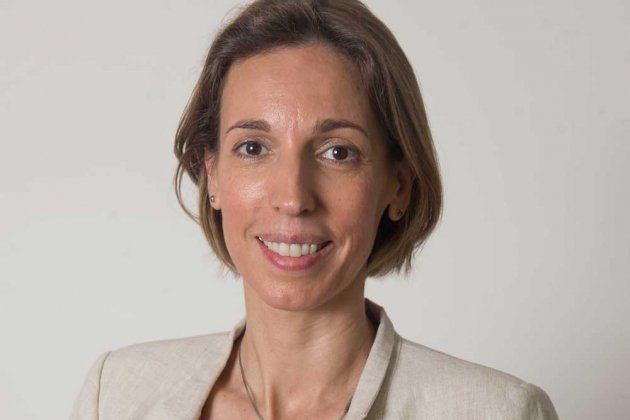 Foreign Affairs, Institutional Relationships and Transparency
Ernest Maragall i Mira (Barcelona, 1943) is an economist. Grandson of the Catalan poet Joan Maragall and brother of Pasqual Maragall (Catalan president 2003-2006), he was an activist from the Catalonia Workers' Front (FOC) from its formation. He was a founder of the Catalan Socialist Party-Congress political grouping, which later integrated into PSC (Catalan Socialist Party). In 2003 he was nominated secretary of the Catalan government, a post that he held until 2006, after which he was Catalan education minister until 2010. In 2012 he left PSC over the independence issue to create NEC (New Catalan Left). In the 2017 Catalan elections, he was elected as a deputy on the centre-left ERC list.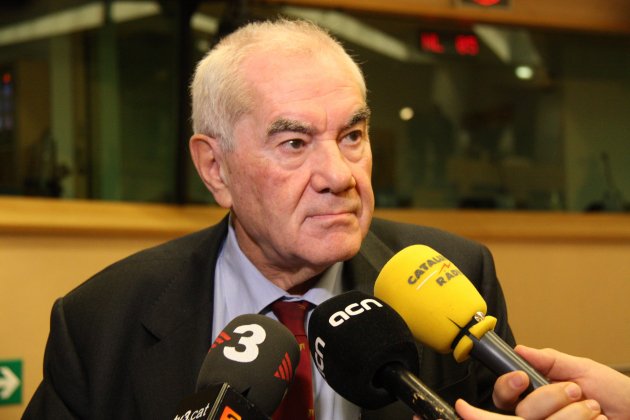 Interior
Miquel Buch i Moya (Premià de Mar, 1975) is known for having been mayor of Premià de Mar, a small town on the coast just north of Barcelona, from 2007 to 2017, as well as president of the Catalan Association of Municipalities and Counties from 2011 to 2018. In 1996 he became a member of the centre-right CDC party and, in 2000, a town councillor in Premià, in opposition at first. In the 2017 election he stood for Parliament on the JxCat list.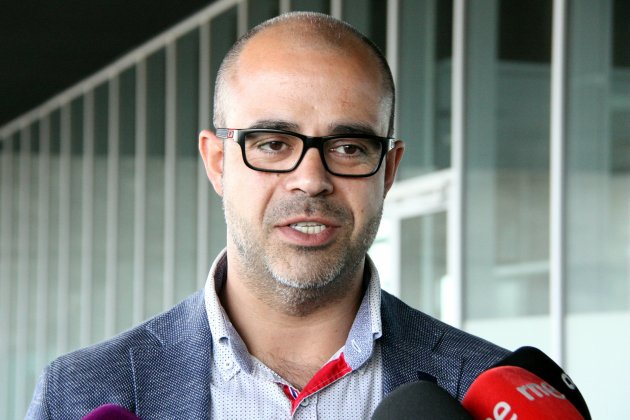 Education
Josep Bargalló i Valls (Torredembarra, 1958) has a degree in Catalan Literature and is a lecturer at Rovira i Virgili University in Tarragona. He has belonged to the broad anti-Franco group Assembly of Catalonia, and left-wing groups PSUC, PSAN and Nacionalistes d'Esquerra. In 1995 he joined ERC, becoming a deputy in the Catalan Parliament and, in 2003, Catalan education minister. From 2004-2006 he held the senior cabinet role of conseller primer in the Catalan government.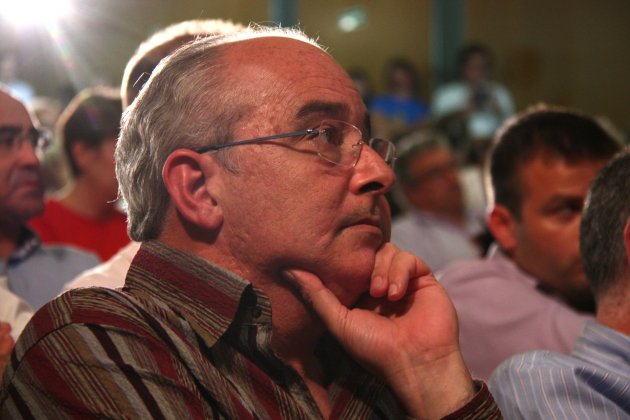 Health
Alba Vergés i Bosch (Igualada, 1978) has degrees in Economics from the University of Barcelona and technical engineering in computing and management from the Open University of Catalonia. She is currently fourth secretary of the Catalan Parliament's Bureau. She's been head of administration, accounting and finances for the Igualada Social-Health Consortium (2008-2012), a local public body which manages different centres for elderly residents. She is secretary of health, well-being and citizenry for ERC.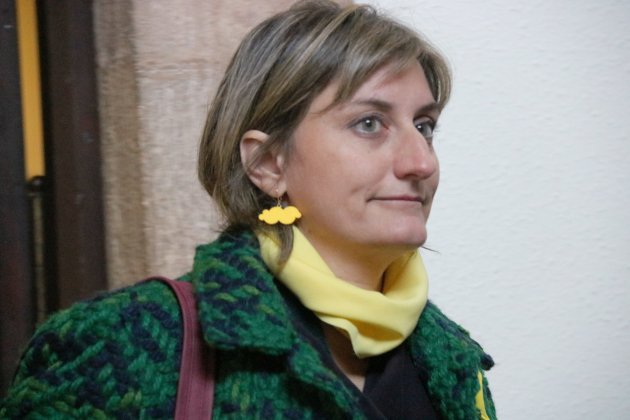 Justice
Ester Capella i Farré (La Seu d'Urgell, 1963) is a Law graduate from the University of Barcelona. She was president of the Catalan Association of Democrat Jurists between 2003 and 2007. In 2007 she became a city councillor in Barcelona as an independent candidate on the ERC lists (later formally joining the party). In 2013 she was elected a member of the Spanish Senate, and subsequently became a deputy in the Spanish Congress.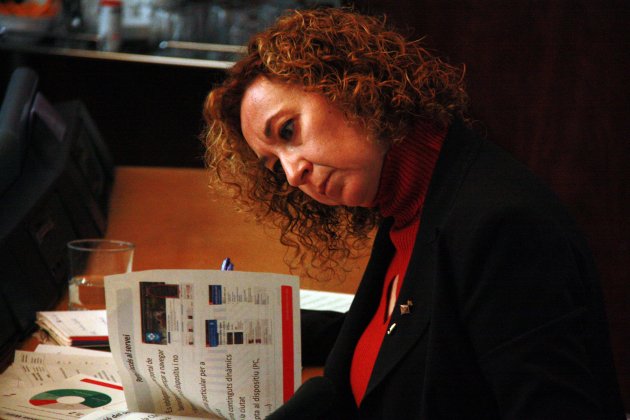 Culture
Laura Borràs i Castanyer (Barcelona, 1970) has a degree in Catalan Philology from the University of Barcelona, where she went on to earn her doctorate cum laude in Romance Philology. She's currently a deputy in the Catalan Parliament for JxCat. She directed the Institució de les Lletres Catalanes (Institution for Catalan Literature) from 2013 to 2018. She has been on the juries judging the Sant Jordi prize for novels, the Ramon Llull prize and the prize of honour of Catalan Letters.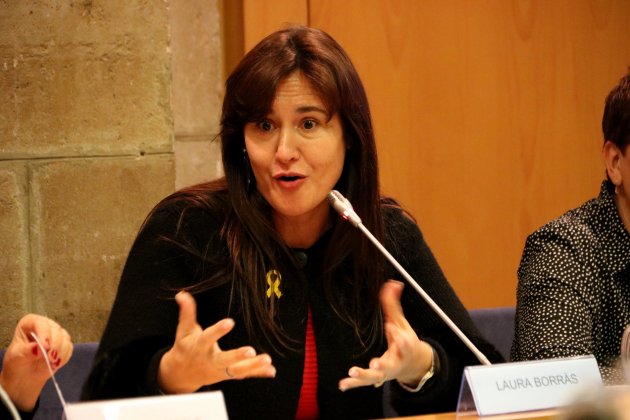 Territory and Sustainability
Damià Calvet i Valera (Vilanova i la Geltrú, 1968) has a diploma in technical architecture and a degree in building sciences and technologies. Since 2013 he's been director of INCASOL and president of CIMALSA, public companies working on land transformation for economic activities. He's had various roles in the Catalan government, including director general of architecture and housing (2001-2003) and secretary of territory and mobility (2010-2012). He's deputy mayor for urbanism, mobility and housing in Sant Cugat del Vallès, a town just inland from Barcelona.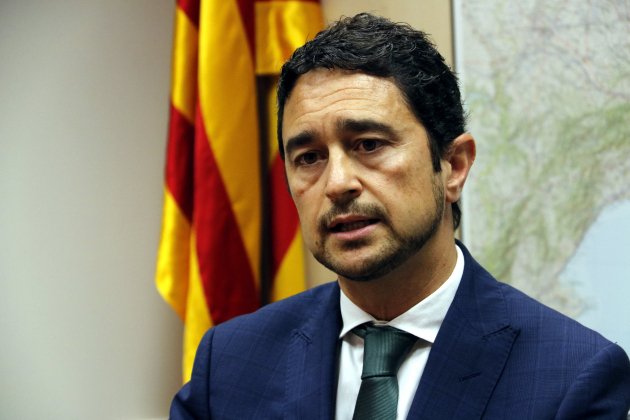 Digital Policies and Public Administration
Jordi Puigneró i Ferrer (Sant Cugat del Vallès, 1974) is an engineer. In 2013 he was appointed general director of telecommunications in Catalonia and 2016 secretary for telecommunications, cybersecurity and digital society, a post that he still occupies (as such, he was responsible for protecting the referendum from cyberattacks by the Spanish government). In 1999, he joined the CDC's youth wing and later held several posts in the centre-right CDC itself.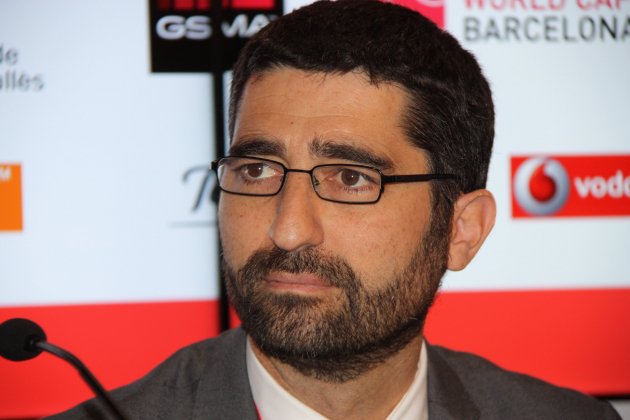 Work, Social Affairs and Families
Chakir El Homrani Lesfar (Barcelona, 1979) is a sociologist. He entered politics through Avalot, the youth wing of the UGT trade union. In 2004, he joined ERC, in the town of Granollers, near Barcelona. In 2015 he was included in the electoral list for the pro-independence coalition JxSí and became a Catalan deputy, the fifth-ranking member of ERC in the coalition.
Agriculture, Livestock, Fishing and Food
Teresa Jordà i Roura (Ripoll, 1972) has a degree in Modern and Contemporary History from the Autonomous University of Barcelona. In 1999 she became a town councillor for ERC in the northern Catalan town of Ripoll. In 2003 she became mayor of the town, a position she held until 2011. Later she became a deputy in the Spanish Congress for ERC.