President Quim Torra has responded to the decision by prosecutors to open proceedings for disobedience against him over the issue of yellow loops and public buildings by hanging yet another new banner on the front of Catalan government palace in Barcelona. It reads "Llibertat d'expressió i d'opinió. Article 19 de la Declaració Universal dels Drets Humans" (Freedom of expression and opinion. Article 19 of the Universal Declaration of Human Rights).
The new banner doesn't include any loops or other images. Two senior officials, Joan Ramon Casals and Pere Cardús, hung up the new banner at 3pm, precisely the deadline from the Central Electoral Commission to remove all references to the political prisoners and all yellow loops.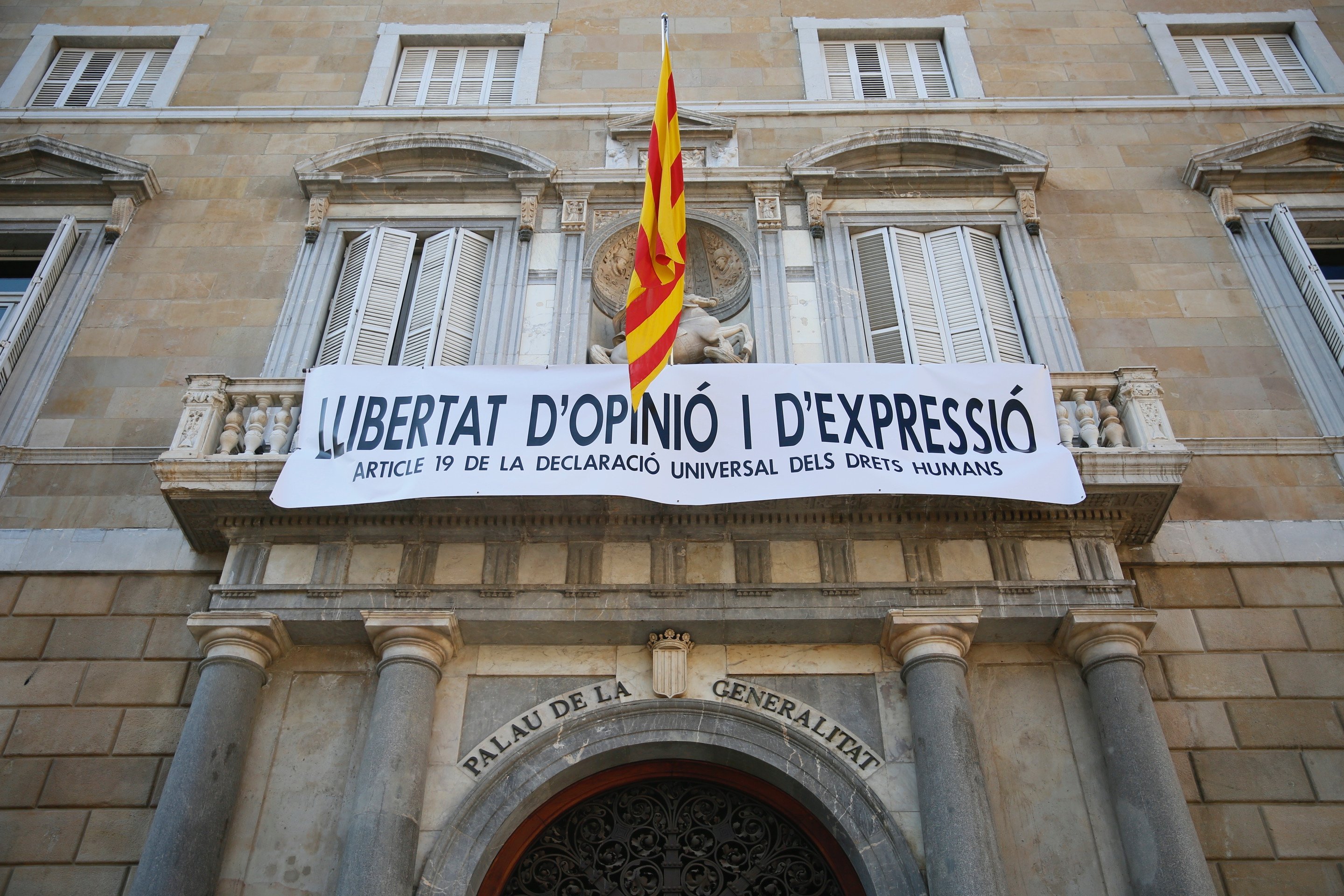 Hours earlier, staff had removed the existing two banners: one referring to the political prisoners and exiles, and one referring to freedom of expression. These had been put up just yesterday after the Catalan ombudsman recommended that Torra comply with the Central Electoral Commission's requirement to remove yellow loops from public buildings during the election period. The Catalan president had previously refused to meet two deadlines from the Commission to do so.
Also today, the president announced that next week he will present a lawsuit against the Central Electoral Commission for alleged malpractice, whilst his government will appeal their decision. "The Commission's rulings are manifestly unjust because they're arbitrary, as is shown by the notification yesterday evening demanding the president do things the law does not allow," the government argued in a statement.