Lluís Puig has today travelled to Perpignan in Northern Catalonia in France to take part in an event for the Council for the Republic. Puig, former Catalan Culture minister, is currently in exile alongside president Carles Puigdemont and three of his fellow ministers following 2017's Catalan independence push. Northern Catalonia refers to the historically Catalan territory which is modern-day Roussillon in France.
This is the first time since they went into exile that any of them has set foot on Catalan territory and the first time any of them has taken part in any event in France.
The minister said that his appearance was "well thought through" and that the exiles have been talking for some time about the "need to again set foot on Catalan territory". Visibly moved, he said that his visit is a "way of trying take the gratitude of president Puigdemont and the rest of the government" to Northern Catalonia.
Few people were aware that Puig would travel to Perpignan; it had been announced he would be taking part via videolink. He arrived early this morning from Waterloo after travelling through the night, according to ACN. He defended the role played by French Catalonia in the Catalan independence process. "It's the first time we've come since we left into exile and, as such, it's very emotional to think that you're meeting people who speak the same language as you. It's been a very nice day," he said.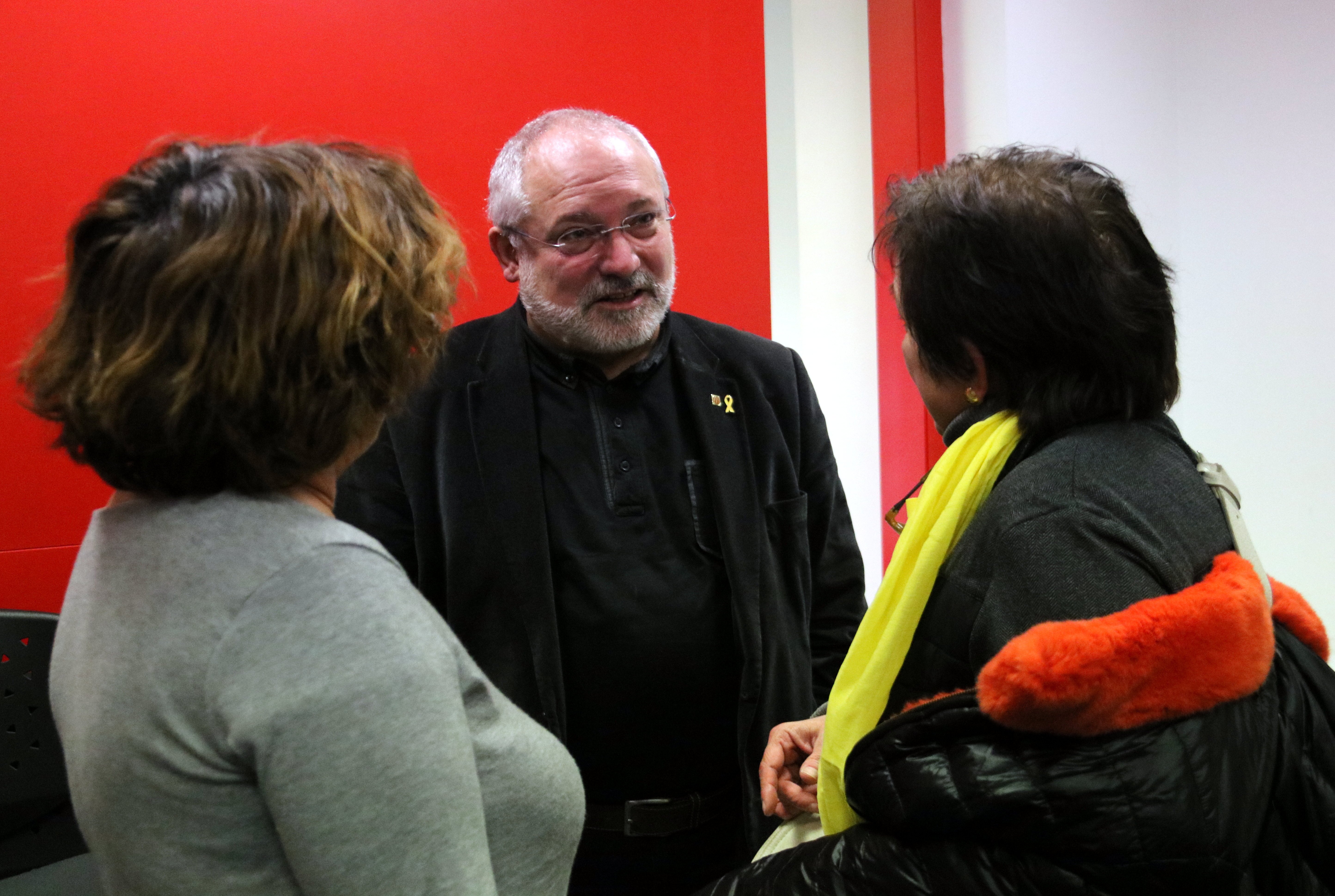 On the possibility of a reaction from France to his visit, Puig said he doesn't know what they might do but noted that they are "free European citizens" who have always appeared before international courts when required to do so. As such, he doesn't expect there to be any issue for him. "France is a democratic republic and has its ways of acting. There is not at this time any claim against us," he noted. Puig added that the exiles are travelling around Europe and the rest of the world "not to be tourists", but to "continue the free and democratic process".
During the event, Puig said that their commitment now is to focus all their efforts on a "strong start to the Council for the Republic". He said, paraphrasing fellow exile Clara Ponsatí, that it's "the only Catalan institution not subject to the claws of the Spanish state" and that they want "everyone to be involved". The plan is to be able to hold its constituent assembly within eleven months and for "everyone to be able to exercise their first right to vote".
The minister admitted that this process "doesn't come with an instruction manual" because "it's never been done" before and that, as such, "nobody knows exactly what needs to be done after every step". Despite that, he said that they want it to be "plural" and that that often involves "a necessary slowness with the aim of rowing and advancing to start this train with enough speed for nobody to be left on the sidelines".
He also took the opportunity to visit the famous Benedictine monastery of Sant Miquel de Cuixà, in the Pyrenees near Perpignan.
El conseller @PuigGordi avui a Sant Miquel de Cuixà. pic.twitter.com/gI6RZJcSMX

— Clara Ponsatí (@ClaraPonsati) 5 de gener de 2019