Amidst white roses and applause. That's how Montserrat Caballé's coffin left the Barcelona funeral home Tanatori de les Corts, the discrete place where she wanted her funeral to be held. The ceremony attracted representatives of Catalan and Spanish politics and the world of opera, as well as numerous members of the public wanting bid the soprano farewell. Among the attendees were the Catalan president, Quim Torra, Spanish prime minister, Pedro Sánchez and queen Sofia.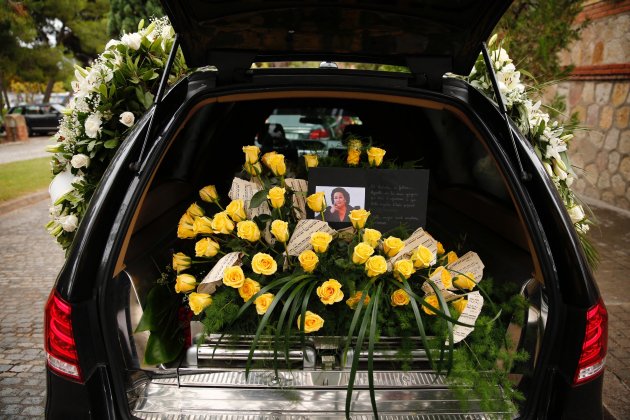 Goodbye, Barcelona
People had been gathering at les Corts for hours. Some 500 people attended the ceremony, which started with a recording of Schubert's Ave Maria, sung by Caballé herself. Many opera fans showed up, but it was closed to the press in accordance with the family's wishes. The funeral home saw a solemn mass with a front row of politicians, the queen, the singer's brother, Carles Caballé, and her niece and assistant, also Montserrat Caballé. The world of classical music came out in force: tenors Josep Carreras and Jaume Aragall, baritone Joan Pons, soprano Ainhoa Arteta, conductor and viol player Jordi Savall and conductor Antoni Ros-Marbà. Also in attendance were figures from the world of media like fathers Ángel and Apeles.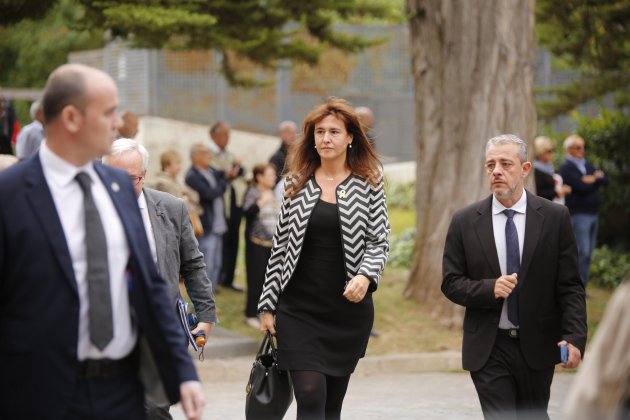 Politics at the head
The representatives of Catalan and Spanish politics were numerous. Besides Quim Torra, on behalf of the Catalan government was culture minister Laura Borràs. Spanish prime minister, Pedro Sánchez, was accompanied by his culture minister, José Guirao, and his government's delegate to Catalonia, Teresa Cunillera. From the other parties, PP was represented by Pablo Casado as well as Xavier García Albiol, Dolors Montserrat and Jorge Fernández and Ciudadanos by Inés Arrimadas and Carlos Girauta.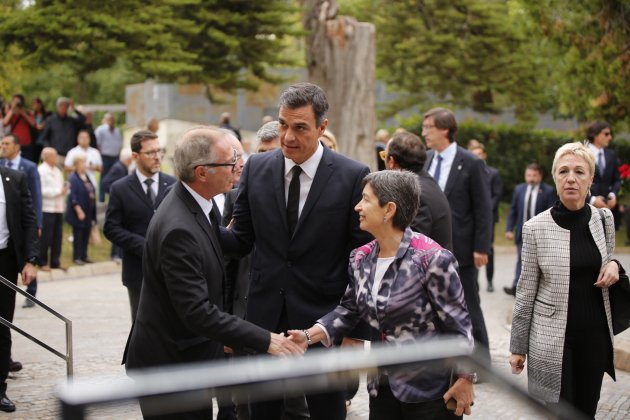 Torra

and Sánchez

The tension between Torra and Sánchez was clear during the ceremony: the prime minister spent the before the mass started deep in conversation with queen Sofia, with his back to the Catalan president. Nor were they seen to speak on the way out. There was no sign of things calming down.