The Catalan president-in-exile, Carles Puigdemont, has rented a house in Waterloo, Belgium, where he could go to live, Belgian newspaper L'Echo reports. According to the reports, the contract was signed yesterday by a friend of Puigdemont with him in Belgium, the businessman Josep Maria Matamala.
The house is in a residential area on the outskirts of Waterloo. It's 550m², with 6 bedrooms, 3 bathrooms, a kitchen, a garage for 4 cars and a 100m² garage. According to L'Echo the rent is 4,400 euros per month (£3,860, $5,500). The house's address is on the same street as his lawyer's.
According to Belgian media, the ministers in exile will live near Puigdemont.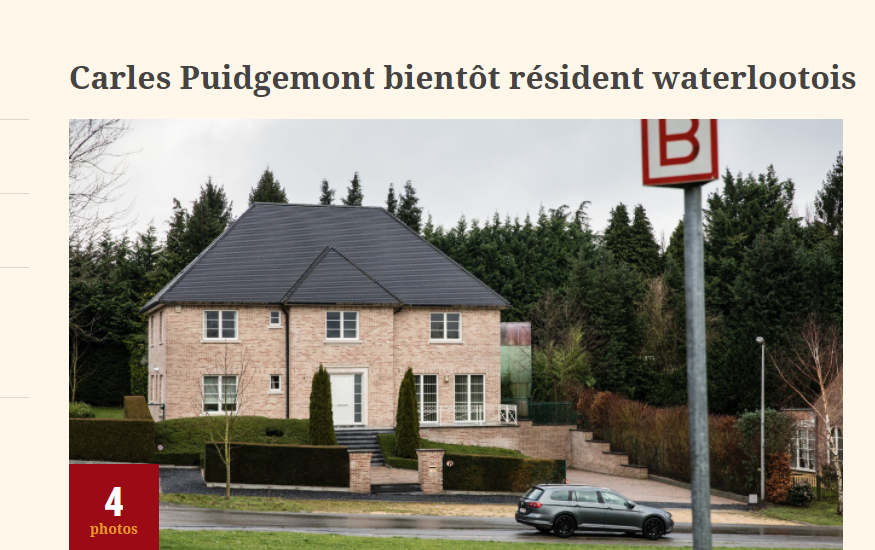 Puigdemont lived for some time in a house in Antwerp, lent to him by a Flemish pro-independence friend. He's also spent time in a Brussels hotel. Renting the property coincides with the three-month mark of Puigdemont's stay in Belgium, which fell on the 30th January. That's the maximum time he can stay in the country without needing to apply for residence. He will now have to go through this procedure to avoid the risk of being expelled from the country.
Among the requirements for obtaining residency is proof of a fixed address.
Waterloo is a town of some 30,000 near Brussels. It's famous for the 1815 battle which saw the defeat of Napoleon by combined British and Prussian forces.