Hundreds of protesters have blocked key roads around Barcelona this afternoon as protests continue over yesterday's verdicts in the Catalan independence trial.
First, a group blocked avinguda Paral·lel. As it grew, the rally headed first up to plaça d'Espanya.
Then, around half past five, they decided to head towards the city centre along Gran Via, blocking the whole road. When they reached plaça Universitat, they sat down around the square.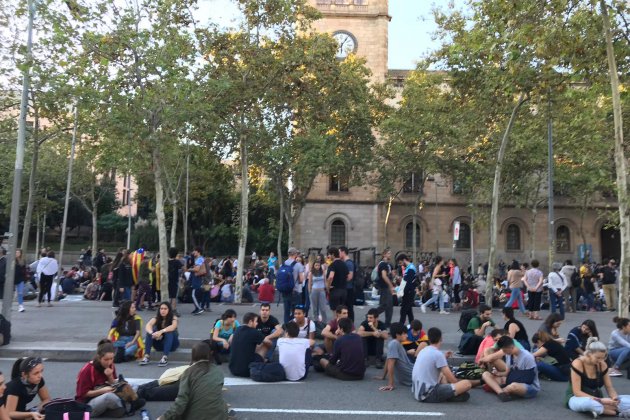 The demonstration was monitored by a large deployment of Mossos Catalan police officers and a helicopter, although they used no active tactics today.