The Catalan government has today announced a series of tougher new measures aimed at halting the serious upsurge in coronavirus cases detected in recent days. The restrictions will affect many areas of activity, but, in general, they will not be complete but partial: limits on opening times and on occupancy of spaces. All measures will last for two weeks - that is, until the end of October. According to the government, these strong measures are the only way to avoid a return to lockdown.
Sport
All planned sports competitions for the next two weeks have been postponed by government decree. The exceptions are  competitions that are Spain-wide, international or professional.

Training sessions are still possible and sports facilities can remain open. However, sports facilities or centres that do not have access controls to monitor occupancy levels will have to close.

Those wanting to use gyms and sports facilities will have to make prior appointments. A maximum occupancy of 30% of normal capacity has been stipulated. Verification systems for entry to sports facilities will be necessary.
Restaurants and bars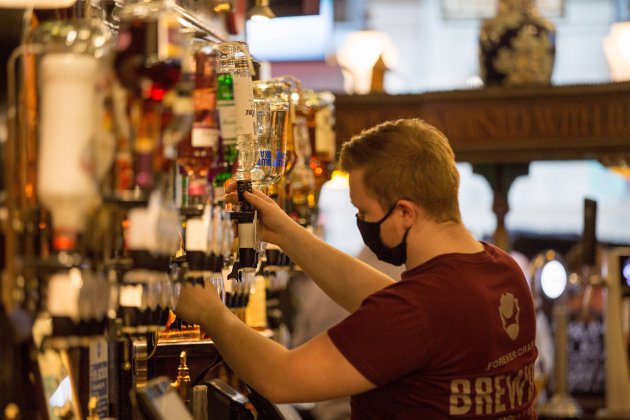 Bars and restaurants throughout Catalonia will only be able to serve takeaway food for the next two weeks.

They will be able to offer customers pick-up at the door or home delivery service, with hotel restaurants restricted to guests only.
Shops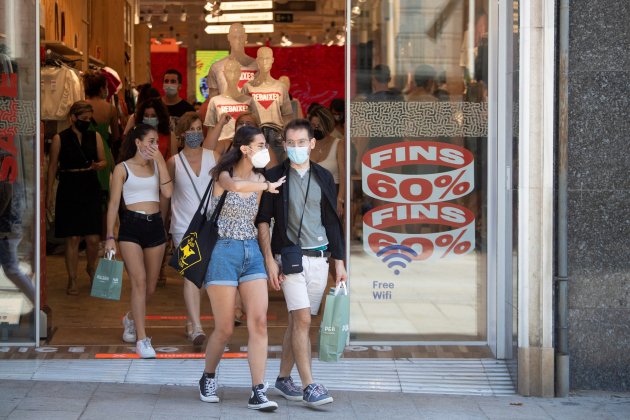 Shops will have to limits their occupancy to 30% of normal capacity.

It is recommended that they use a system of prior appointments.

In shopping centres and premises larger than 400 square metres, specific access controls will be required and common areas in shopping centers will be closed. Customers will always have to maintain a distance of 1.5 metres from other people and, when this is not possible due to the special needs of the trade, only one person will be allowed to enter for each purchase.
Leisure and entertainment
Amusement parks and fairs must remain closed, as well as temporary recreational structures such as marquees, or inflatable play structures for children.

Occupancy is reduced to 50% of normal maximums in cultural facilities, and they are required to close no later than 11pm.

Parks and gardens will have to close at 8pm.
Other measures
Recommendation to maximize distance working in all companies. In addition, prevention and hygiene measures must be stepped up in the workplace and staggered entrances must be promoted to avoid crowding.
Virtual classes in universities will be maintained at least until the end of October.
Religious events and ceremonies are require to limit occupancy to 50% of normal maximums.
The public is urged to limit all movements outside their municipality and limit social contacts.
The current ban on gatherings of more than six people will remain in force. This applies to both the public and private spheres. In addition, outside the home, these groups of six will not be able to eat or drink. The limits on gathering size do not include work activities, religious events, funerals, or the use of public transport.