The Museu Nacional d'Art de Catalunya (National Art Museum of Catalonia) has announced it will be shut this Thursday, 27th June, for "security reasons" ahead of a visit from Spanish king Felipe VI. The press statement says this follows an order from the Spanish government's delegation to Catalonia to remain closed all day. The king will be attending a dinner at the gallery in the evening. The decision to close the museum for the whole day was apparently taken in a meeting to coordinate security for the royal visit, following risk analysis conducted by the police.
The gallery would have expected to welcome some 3000 visitors on such a Thursday, and has had to cancel 11 booked guided tours for groups. It's not unusual for the building to hire out space to private events, but this will rarely lead to the rest of its facilities being closed to the public. Tomorrow's event is the gala dinner for SIL Barcelona, a logistics, transport and supply chain trade fair. The room was booked months ago and the king's presence was confirmed a fortnight ago, but the closure was only ordered lunchtime yesterday, Tuesday.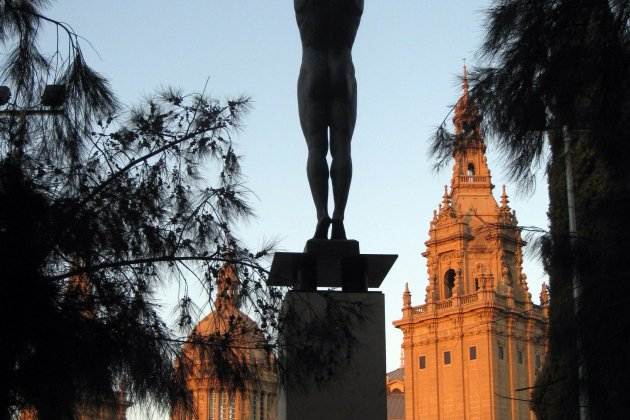 The museum has already closed its doors for the king once this year already, in February, when he attended the dinner for the Mobile World Congress. On the other hand, when he opened an exhibition dedicated to Velázquez, Rembrandt and Vermeer at the Museo del Prado in Madrid on Monday, the rest of the gallery was open and full of members of the public.