Frankfurter Allgemeine Zeitung, one of the main German broadsheet newspapers, has published an opinion piece from its international politics correspondent, Klaus-Dieter Frankenberger, arguing that the results of Spain's general election mean there is "even less leeway for dialogue and a reasonable attempted solution" in Catalonia. This is "perhaps the main headline from this election", he writes.
Frankenberger adds that, instead of moving towards a solution, "irreconcilability is growing". He says that whilst some independence supporters are "obviously radicalised", in Spain, "nationalist voters who are vehemently against the independence of Catalonia and for a strong centralised state strengthened the conservative or clearly right-nationalist parties."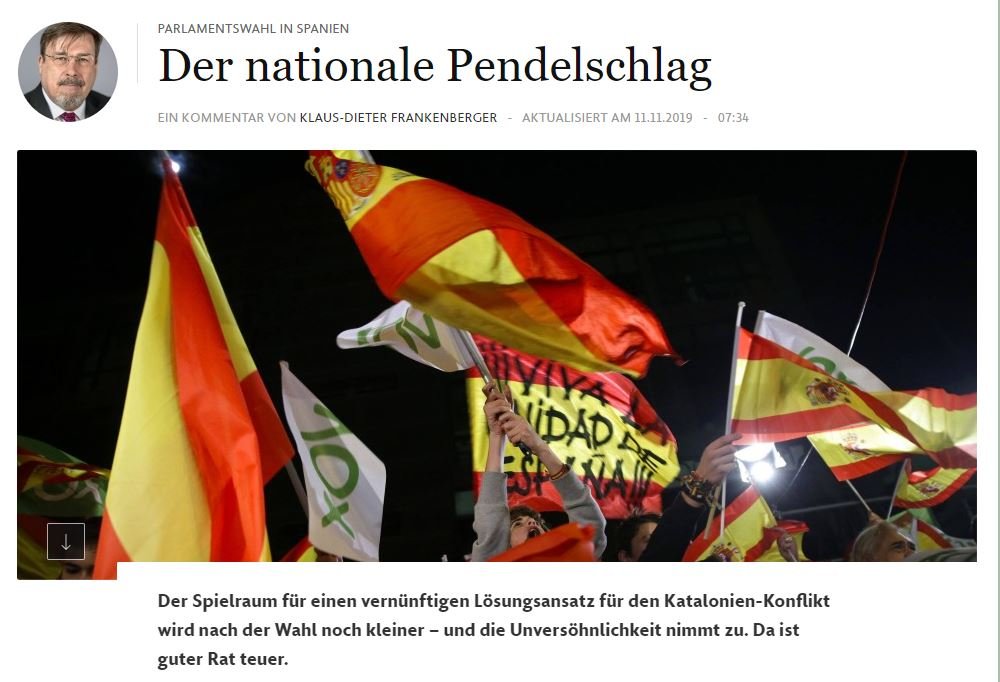 Besides making it more difficult to find a solution to the issue of Catalonia, he also notes the election has made it more difficult for Sánchez to find the votes to form a government. And the prime minister will "have neither the strength nor the support for great initiatives." This situation "to do, above all, with the great problem of Catalonia".