A total of 155 passengers were injured in a collision between two Barcelona suburban trains this Wednesday morning. This crash occurred at 7:50 am, at the station of Montcada i Reixac-Manresa, on the northern transport corridor out of Barcelona city, in Vallès Occidental county. The rail operator Renfe immediately activated the protocol for this type of incident in collaboration with civil protection and medical emergency services. Train services were interrupted for over two hours on three lines serving metropolitan Barcelona - the R4, R7 and R12 - in both directions.
According to emergency services, a total of 150 people suffered minor injuries, but five others suffered injuries classified as moderate. Most of the injuries were bruised noses and broken ankles as people were thrown forward in the carriages by the sudden stop. In addition, 39 of those injured were transferred to different health centres. The mayor of Montcada i Reixac, Laura Campos, told ElNacional.cat that the news was a massive scare, but luckily there were no fatalities or serious casualties. "I would like to thank the emergency services and the police forces for their quick coordination in chaotic moments. The situation was complicated, but it was acted upon immediately." However, Ferrer noted that the causes have still to be investigated and, therefore did not want to speculate; however, she acknowledged that "it is serious and surprising" that something like this could happen.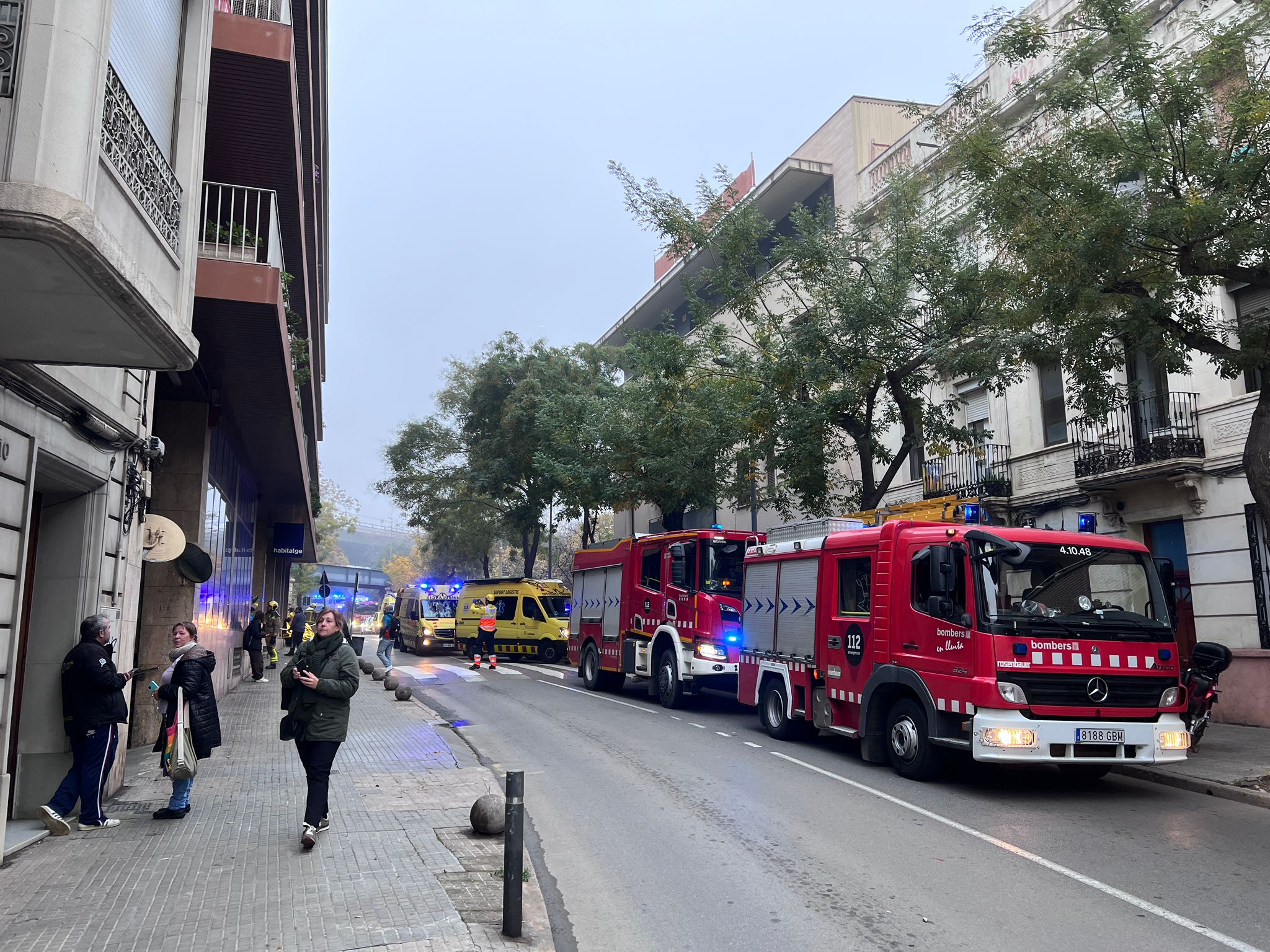 According to a passenger travelling on one of the trains involved, which was stationary at the Montcada i Reixac-Manresa station at the time of the crash, a woman in her carriage fell and suffered a gash in the head. However, the man also detailed in statements to Catalunya Ràdio that the professionals attended to this injured woman very quickly. In his own case, he was not hurt. The man also reported that he did not know the situation of the passengers travelling on the other train, which was moving, albeit at a very slow speed. Another of the passengers interviewed by Catalan public television explained the sequence of events. In his case, he needed stitches in his head. "The train was not as full as on a normal day", this man explained, since this Wednesday, a working day with Spanish public holidays either side of it, many workers had a holiday. He said that passengers noticed a very strong jolt, especially people who were standing in the carriages. 
🚑 Segons han informat els bombers, el tren ja ha estat totalment evacuat i 7 dotacions continuen als llocs dels fets mentre els professionals ajuden a traslladar les persones ferides fins a les ambulàncies

✍️ @NuraPortella
📹 @juliacorbinos_m

➡️ https://t.co/qnt4uTD5ZG pic.twitter.com/BCNUfuPDdj

— ElNacional.cat (@elnacionalcat) December 7, 2022