Google Maps has done it again. For a long time this Tuesday, it showed the Catalan Parliament as "permanently closed" and, what's more, rechristened it a "monument to the unity of Spain", the label appearing next to the site's normal symbol for a museum. At the time of writing, the first has been corrected, the second not.
Users looking for the Catalan chamber on the search engine's free map service saw it labelled "permanently closed" whilst inside activity continues and, next week, a new legislature will be opened.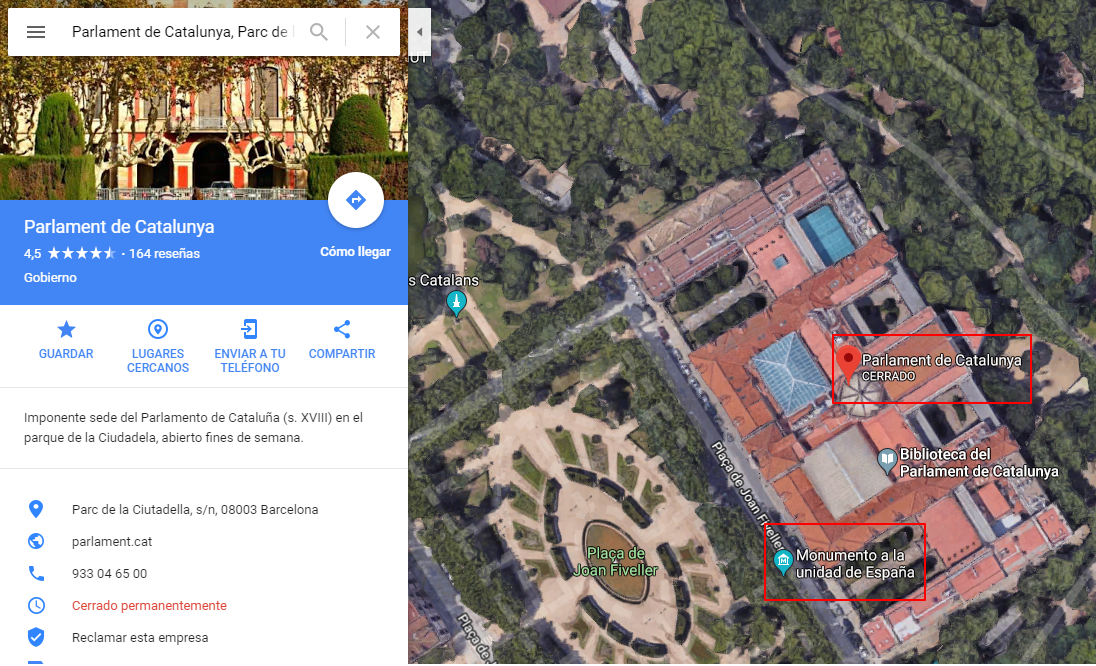 Clicking on the "monument to the unity of Spain", however, it claimed that this is open "24 hours".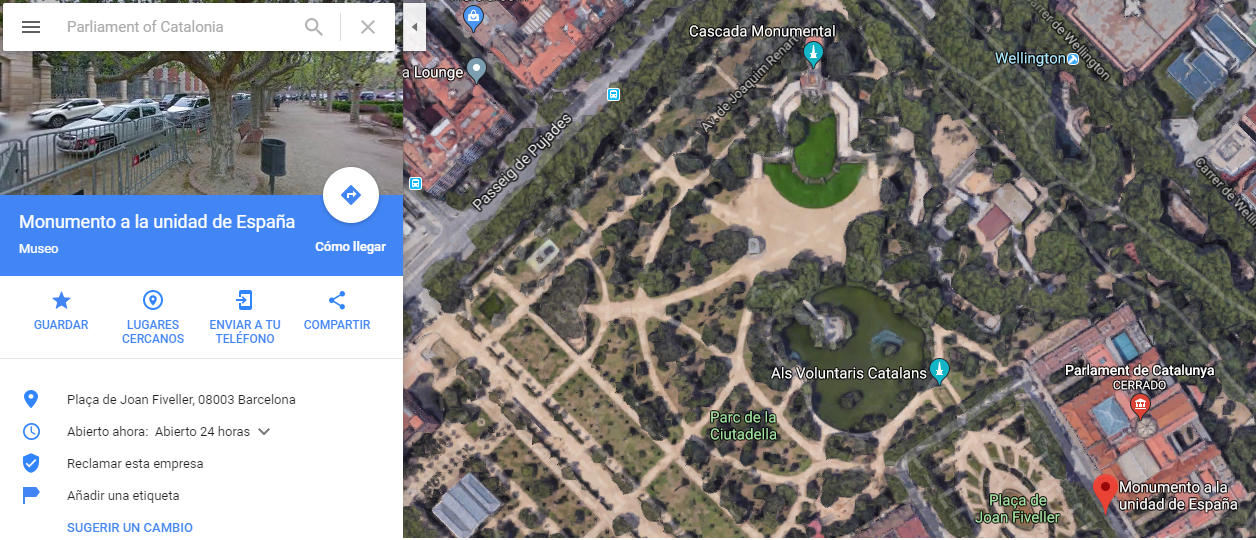 It didn't end there though. Zooming in further, the application labels the palace's door as a "Comedy club" with the logo for a theatre.
The Parliament, however, isn't the only victim of the suspected hackers. The nearby Plaça Sant Jaume, with both the Catalan government palace and Barcelona's city hall has also been renamed as a "monument for the unity of Spaniards".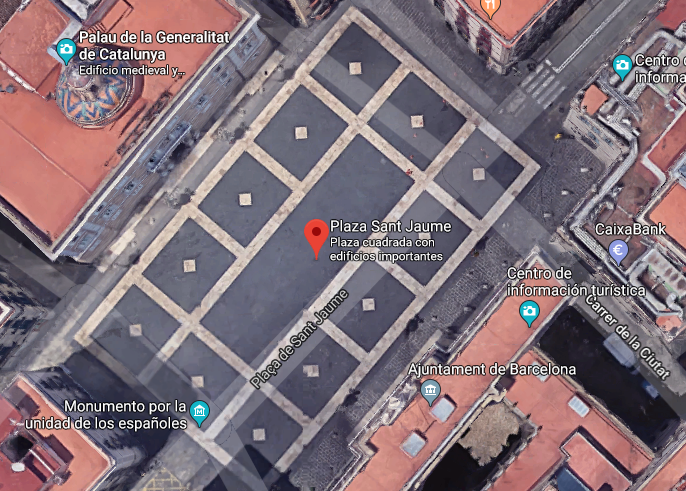 This isn't the first time something similar has happened. In October, shortly after the independence referendum, Google maps renamed Barcelona's plaça Espanya as "plaça 1st October".
In fact, it's very easy for any user to add new places to the map by clicking on the point in question, or searching for a specific address, writing the new place's name, address and category and saving. Once sent, the user is thanked for "helping improve Google Maps" and they are told that they will receive an email once the suggestion has been reviewed. Although, apparently, either the filter isn't very accurate, or suggestions appear before being checked.
Several users reported the mistakes to the website calling on them to rectify it as soon as possible.
Hola @googlemaps: ni el #Parlament està tancat permanentment ni és el Monumento a la unidad de Espaňa.
Esperem rectificacions pic.twitter.com/NOz7GVauZh

— Neus Pinart  (@npini) 9 de gener de 2018
Translation: Hello Google Maps: neither is the Catalan Parliament permanently closed, nor is it a monument to the unity of Spain. We expect rectifications.