Tagesschau, the main news programme on Germany's first public TV channel, has warned that "even if [the Catalan independence movement] has become rather quiet in recent months - in a few weeks, that could change again suddenly" with the verdicts from Spain's Supreme Court. "The Catalan separatists consider a referendum in their region to be a basic democratic rights," the report adds, even if acting prime minister Pedro Sánchez is completely opposed to the idea.
In the report, entitled "the great disarray", the journalist interviews political scientist Lluís Orriols, who expresses his belief the sentences from the court will mobilise supporters of independence. He suggests they "could bring them together, at least temporarily", although he says "more profound changes need to follow for the movement to find again the strength it had a couple of years ago".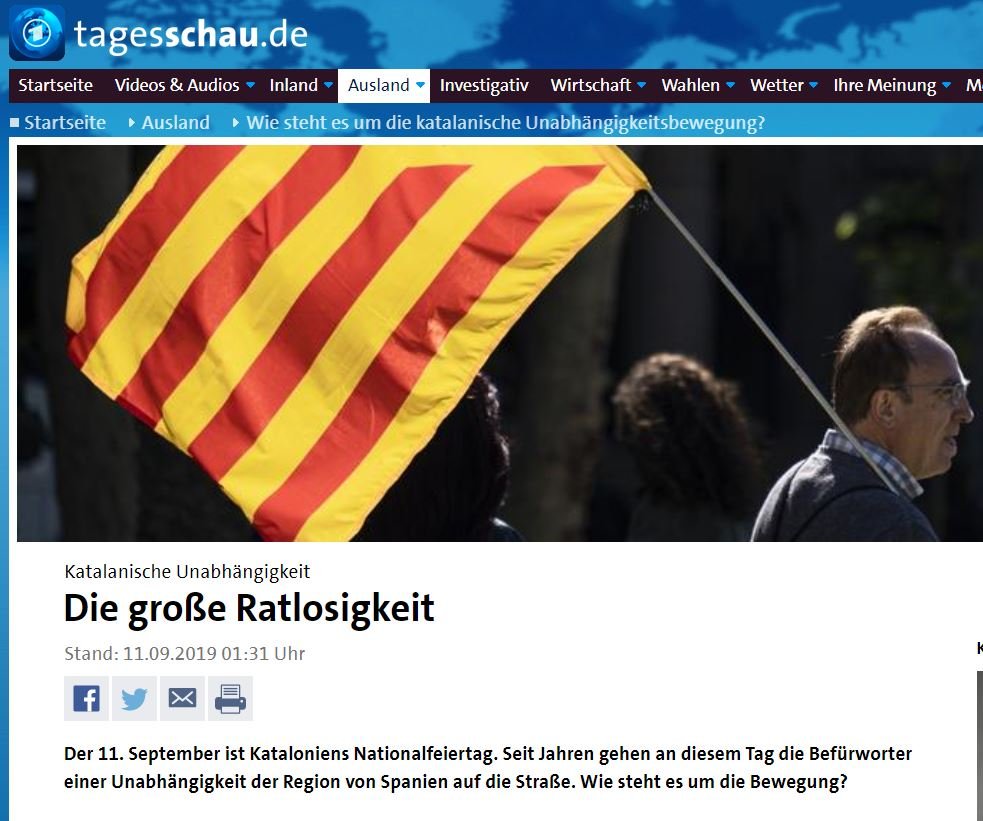 The journalist also notes president Quim Torra's visit to Madrid last week, and his warning: "If the verdicts against our friends are not acquittals, it will ring in a new phase. We will then take the initiative again, to definitively trace the path to culminate independence."
The article looks at the broader political situation, remarking that ERC "is acting less radically", whilst JxCat "is standing by its maximum demand", namely for "a quick independence referendum that the Spanish state has to accept"; it "will never come to that", says acting prime minister Pedro Sánchez.