This week's attacks in Barcelona and Cambrils suddenly cut short the lives of fifteen people who, through unfortunate twists of fate, found themselves in the paths of the terrorists. The majority, thirteen of them, were caught up in the hit-and-run on la Rambla in Barcelona. During their escape, the terrorists apparently stabbed a man who lived in Vilafranca, a small town near Barcelona. He was found in the car that had run through the police checkpoint on Diagonal. The fifteenth victim is the woman who died in the night's attack in Cambrils. As far as is currently known the dead and wounded are of 34 nationalities. Bit by bit we are finding out the faces and stories behind the numbers.
Bruno Gulotta, 35 years old, Italian, father of two
Bruno Gulotta, 35 years old and a resident of Legnano, in north-west Italy, was announced as among the dead by the Italian newspaper La Repubblica. Their information came from Andrea Ferrario, the director of the company where Gulotta worked, Tom's Hardware.
"We knew that Bruno was in Barcelona on holiday with his partner and their two small children. After finding out about the attack, we attempted to contact him immediately but his mobile was switched off. Some hours later his partner, Martina, answered saying that Bruno had passed away," said Ferrario.
Ferrario explained that the family was walking along the Rambla when the van burst onto the street, running over dozens of people. At that moment, Gulotta was holding his five-year-old son's hand and his partner was carrying their seven-month-old daughter in a baby sling.
According to Ferrario, the rest of the family is fine, "at least physically". Some relatives have already travelled to Barcelona. "We are looking into how we can be helpful", he added, meaning the computer company where Gulotta worked in marketing and sales.
On their Facebook profile, the company, Tom's Hardware, has written a farewell message which describes Bruno as "one of the pillars" of the company, "a reference point for everyone".
Italy's Foreign ministry has not confirmed the information. However, Legnano's mayor, Gianbattista Fratus, has said it is correct. "I believe that it's true. Legnano is in mourning," he told the local paper.
Two members of a family from Rubí
Francisco López Rodríguez, about 60-years-old and a resident of Rubí, a small town a short distance inland from Barcelona, is also among the dead. Francisco was walking along the Rambla with his wife, who was seriously injured, her niece and her niece's young son, who also died.
According to the mayor of Lanteira, López Rodríguez' hometown in the south of Spain, he maintained a bond with the village, which has about 700 inhabitants, where he spent Easter this year. The Town Council will hold an extraordinary plenary assembly this Friday in which they are expected to declare three days of official mourning on top of the nationwide period.
Town sources have explained that López Rodríguez emigrated to Catalonia with his family in the sixties, with the decline of the mining industry in the county where he lived in the province of Granada, and made his life in his new home. He was currently living in Rubí, where he will be buried.
Luca Russo, 25 years old, Italian
Luca Russo, 25 years old, is the second Italian victim. The president of the Veneto region, where Russo was from, Luca Zaia, has shared his sadness on his Facebook profile for the young man's death. According to the local press, he was on holiday in Barcelona with his girlfriend who was also injured, although not seriously.
In his message on Facebook, Zaia noted that Veneto had already suffered the loss of another young resident, Valeria Solesin, in the attack at the Bataclan in Paris in November 2015.
Pepita Codina, 75 years old, resident of Sant Hipòlit de Voltregà
Pepita Codina, 75 years old, has also been identified as a victim of the attack on la Rambla.
Following the tragedy, Xavier Vilamala, mayor of Sant Hipòlit de Voltregà, a village north of Barcelona, has offered his sympathy through social networks. 
Jared Tucker, 42 years old, Californian
Jared Tucker, 42 years old, was on holiday in Barcelona celebrating his wedding anniversary with his wife, Heidi Nunes. The couple separated for a moment while she was buying souvenirs and he looked for a toilet, at the moment the van crossed la Rambla. Stunned, in the middle of the chaos, she couldn't find her husband until he was finally confirmed as being among the victims.
The image Jared Tucker's family used to try and find him had been taken just an hour before the attack.
Elke Vanbockrijck, 44 years old, Belgian
Elke Vanbockrijck, 44 years old, was in Barcelona on holiday with her husband and their two children, who are 10 and 14 years old. She was one of the first confirmed victims.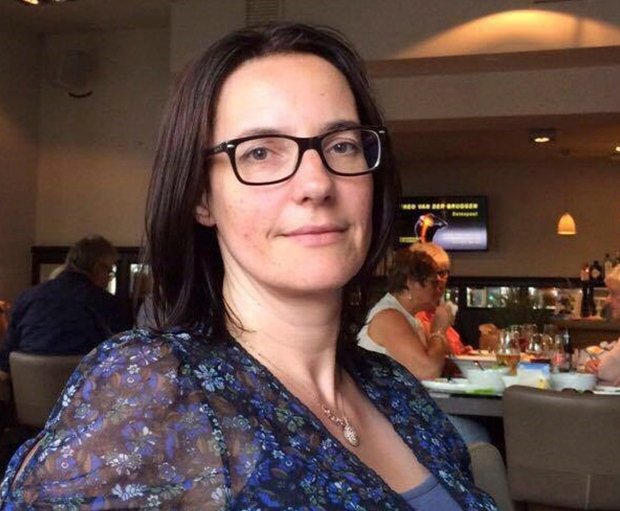 Portuguese grandmother and her granddaughter
The attack on la Rambla also took away the lives of a grandmother and her granddaughter, both Portuguese, who were walking along the street during their holiday.
The death of the grandmother, 74 years old, was one of the first to be confirmed, while the granddaughter, 20 years old, was listed as missing. Sadly, she was also confirmed to have died a short time later.
Julian Cadman, 7 years old, Australian
Julian Cadman was walking along the Rambla with his mother when the attack happened. Amidst the chaos, he became separated from her and was reported as missing until this Sunday, when his death was confirmed. Mother and son were in Barcelona to attend a wedding and took the opportunity to visit the city.
After his disappearance, his family took to social media and thousands of people shared his picture to try and find him. Despite this, the story did not have a happy ending. His parents received the sad news this Sunday in a Barcelona hospital where his mother, seriously injured, is being treated. His father had travelled urgently from Sidney to look for his son.
Carmen Leopardo
Carmen Leopardo was 80 years old and was in Barcelona as a tourist. She was born in Italy and had lived in Argentina for 50 years.
Silvina Alejandra Pereyra
Silvina Alejandra Pereyra was born in Argentina but had lived in Barcelona for the last ten years. Her family has travelled from Bolivia to identify her body.
Ian Moore Wilson
Ian Moore Wilson was a Canadian tourist on holiday in Barcelona with his wife. She escaped with less serious injuries.
Ana María Suárez
Ana María Suárez was the victim of the attack in Cambrils. She was spending a few days in the Costa Daurada town with her husband and sister. She was 61 years old and died in hospital after being run over by the terrorists. Her husband was also hit by the car and is in a serious condition according to sources from Aragon.
Pau Pérez
Hours after the attack on the Rambla, a Ford Focus appeared parked in Sant Just with a body in the back seat. This was Pau Pérez, a resident of Vilafrance del Penedés where he was born. He worked in Barcelona and had participated with charities in countries like Haiti.
He is believed to have been murdered by Younes Abouyaaqoub, who then fled, running through a Catalan police checkpoint on Diagonal where he ran over a Mosso police agent.
Several nationalities
For the time being, it has also been confirmed that three of the dead are German, according to the media in that country.
The Catalan Department of Health has announced that people of 34 nationalities were injured or killed in the attacks.
Les víctimes mortals i ferits atemptats #Cambrils i #Barcelona són (balanç provisional) de 34 nacionalitats diferents pic.twitter.com/IZCYMg1zJQ — EmergènciesCatalunya (@emergenciescat) 18 of agosto of 2017
"The dead and injured victims of the attacks in Cambrils and Barcelona are (provisionally) of 34 different nationalities: German, Algerian, Argentinian, Australian, Austrian, Belgian, Moroccan, Canadian, Chinese, Colombian, Romanian, Venezuelan, Cuban, Ecuadorian, Egyptian, Spanish, US, Filipino, French, British, Greek, Dutch, Taiwanese, Honduran, Hungarian, Irish, Italian, Kuwaiti, Macedonian, Mauritian, Pakistani, Peruvian, Dominican, Turkish."