There are three options to bring an early end to a Catalan Parliament. One is up to the opposition, namely presenting a motion of no-confidence. The other is exclusively up to the president: calling an early election. There's also a middle route, less drastic, which is also in the president's hands: a confidence question.
Under a confidence question, Torra would submit to another investiture debate to see if he still has the support of a majority of the chamber. This is the mechanism Carles Puigdemont used in 2016 when CUP blocked his budget. This Thursday, the opposition has united to call on Torra to immediately pick one route or the other: an election or a question of confidence.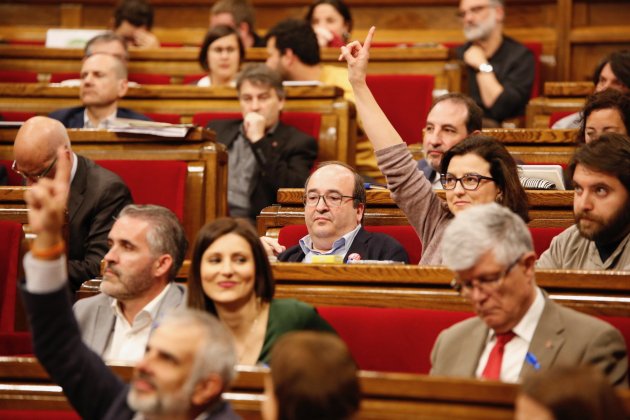 The proposal was passed with 62 votes in favour (PSC, Cs, En Comú and PP) to 61 against (JxCat and ERC). CUP abstained. The motion was an initiative of PSC, who have been paving the way for this for weeks, criticising left and right that "this government doesn't govern", especially after it was confirmed that Torra's cabinet won't present a budget because it can't find a majority. For this reason, PSC presented one of the shortest motions in the history of the Parliament. In six lines, they denounce the ineffectiveness they see in the government and call on the president "to immediately submit to a question of confidence or call an election".
No support from CUP
Junts per Catalunya and Esquerra Republicana lost their majority in October when exiles Puigdemont and Comín and prisoners Sànchez, Turull and Rull decided to not delegate their votes as ordered to by the Supreme Court. Today they have 61 deputies in the chamber, in comparison to the 64 of PSC, En Comú, PP and Cs. As such, left-wing, pro-independence party CUP's four deputies again became key. They described the motion as a joke, but didn't want to come to Torra's rescue. They called on the president to "be responsible or set a date for an election in Catalonia".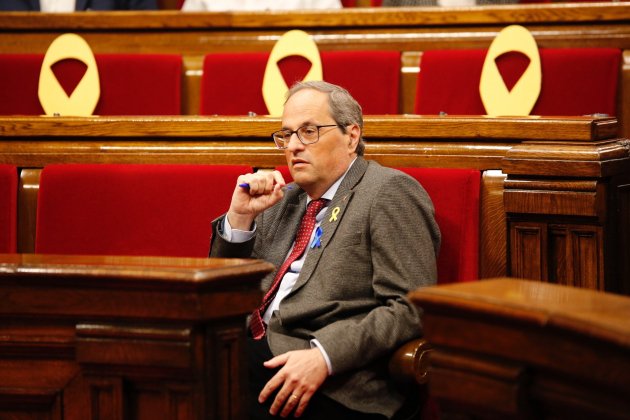 No early election
Torra was absent from the chamber during the debate, only returning for the vote. During yesterday's sessió de control (literally "monitoring session", akin to Prime Minister's Questions in the UK), the president made it clear that he has no intention to call an early election, something he said would be "very seriously irresponsible". He challenged the opposition parties to come together between themselves to present a motion of no-confidence. Government sources have, however, told El Nacional that they will study the request for a confidence motion. Their final decision will depend closely on the results of the elections already to come in the next two months: the Spanish general election, municipal elections around Catalonia and the European Parliament election.
Junts per Catalunya said that the government would still have its parliamentary majority if it wasn't for the "legal usurpation" of the rights of the prisoners and exiles.