Catalan ministers Josep Rull, Jordi Turull, Raül Romeva and Carles Mundó have this afternoon left Estremera prison near Madrid after a judge from Spain's Supreme Court, Pablo Llarena, decided to release them from preventive detention on bail. Earlier this afternoon, ministers Dolors Bassa and Meritxell Borràs left their prison following the same decision. To remain in custody are vice-president Oriol Junqueras, minister Joaquim Forn and the presidents of two pro-independence organisations, Jordi Sànchez and Jordi Cuixart.
The four ministers have left prison a month and a day after first entering, by car, accompanied by family members and party colleagues. Their wives and other family members, like Romeva's parents, had earlier entered the prison to meet them.
Before driving out the gates, however, they met the members of their parties who had gone to the prison to show their support. They were all able to embrace outside the buildings at some distance from the cameras.
From ERC (Catalan Republican Left), a large group had travelled to the prison by coach from Barcelona including Economy department secretary Pere Aragonés, former deputy Gerard Gómez and long-distance runner and election candidate Núria Picas. Also present were Congress deputies Gabriel Rufián and Joan Tardà,.
PDeCAT (Catalan European Democratic Party) was represented by their general coordinator, Marta Pascal, David Bonvehí and Congress deputy Sergi Miquel.
Hours waiting
The ministers left the prison around 6:30pm after hours of waiting, the order for their release having been given around 2pm. Their colleagues held in Alcalá Meco women's prison, Dolors Bassa and Meritxell Borràs, had been allowed to leave around 4pm.
ERC sources have told El Nacional that the ministers are strong, but moved that vice-president Junqueras, minister Forn and the two Jordis have not been released with them. The sources say, however, that they are happy to have been able to hug their families again.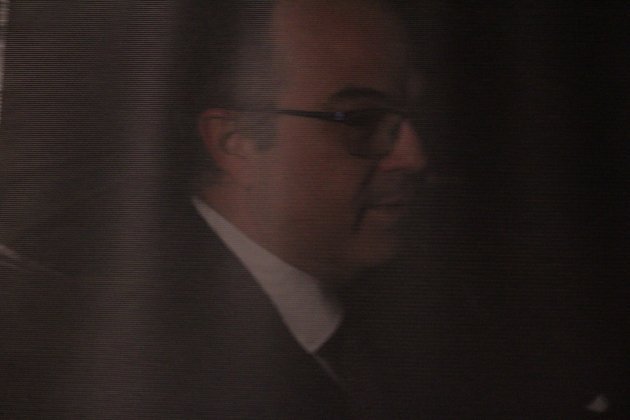 The wait and the cold at Estremera once the sun had set didn't shrink the crowd of independence supporters awaiting the ministers. Indeed, once the four had been released, the supporters stayed holding their banners and shouting "the prisoners are missing" and "you're not alone", referring to those remaining in custody. The trip had proved both happy and sad for the independence supporters who hadn't been able to greet all their colleagues.
The ministers left the prison by car accompanied by their families, to head straight to campaign events in Catalonia. The formal start of campaigning for the 21st December Catalan election is at midnight this evening. The campaign is expected to be quite unusual with three of the candidates (Junqueras, Forn and Sànchez) in prison, especially as Junqueras is first on ERC's electoral list.