Today has seen the start of the seventh week of the Catalan independence trial and the first public appearance by the specially-formed group International Trial Watch. The body has brought together some thirty observers from around the world to ensure someone is present at each and every hearing in the Supreme Court. A month and a half into the process, "there is unanimity in saying that it's a political trial (which favours the prosecution more than the defences) and which pursues the freedom to demonstrate in a worrying manner". The body's spokespeople believe the "essence is to criminalise the exercising of civil a political rights: self-determination, ideological freedom, freedom of expression, of assembly and demonstration, of association and of political participation".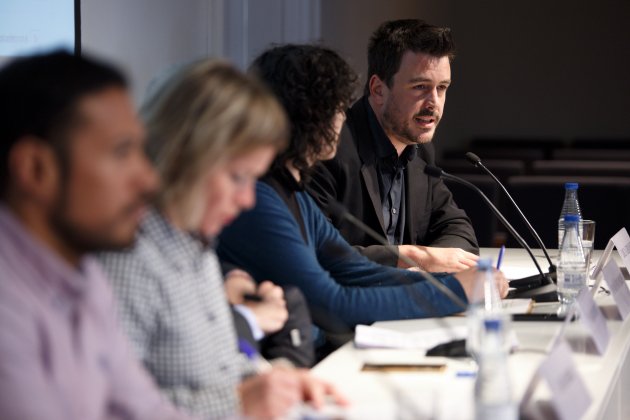 The observers, who work as volunteers, without compensation and who finance their travel and accommodation through individual and private contributions, continue to criticise the obstacles the Supreme Court is presenting to their work. They don't, for example, have reserved seating in the court, having to queue for space with other members of the public.
Report for the UN
So far, the observers have been releasing predominantly critical weekly statements on the trial (for example: 18th March, 11th March, 25th February). Today, they've announced their work will culminate in a final three reports. Most notable among these will be one they plan to present to the UN's Universal Periodic Review, a "review of the human rights records of all UN Member States", which Spain will face in January and February 2020. They will also send copies of this report to rapporteurs and experts at both the UN and the Council of Europe.