A number of Spanish police agents are carrying out checks this Friday lunchtime at Pertús, on the Franco-Catalan border south of Perpignan. The checks form part of the reinforcements against the possible return of Carles Puigdemont for the presidential investiture debate in the Catalan Parliament next Tuesday, 30th January.
A number of police vans have established a checkpoint at the old border crossing and stopped and inspected a variety of vehicles. The officers have searched the occupants and boots of some cars. Also this morning, National Police and Civil Guard units have been patrolling the area.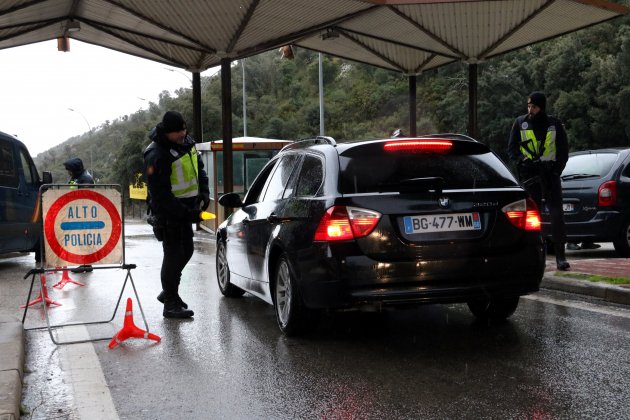 Spain's Interior minister, Juan Ignacio Zoido, announced on Tuesday that the borders would be reinforced and extra resources deployed to avoiding Puigdemont being able to enter the country and reach the Parliament, even inside "a car boot" (link in Catalan).