German newspaper Bild, which has the largest circulation of any European paper, has accused Spanish journalist  Federico Jiménez Losantos of promoting terrorism against Germans. "Because of Puigdemont's release, a Spanish journalist calls for terror against Germans!" is the tabloid's blunt title for their story on Losantos's comments.
"Many Spaniards are angry that a German court has released Catalan separatist leader Carles Puigdemont. And an extremist invokes violent terrorist acts against Germans!" the article starts (bold ours).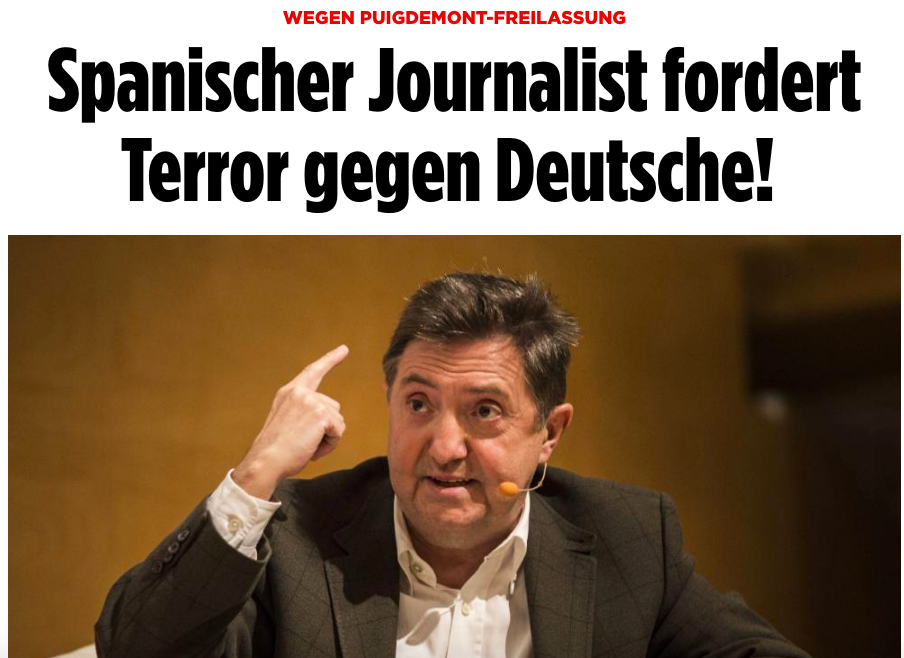 The newspaper reports that Losantos said, on his radio program last Friday after Puigdemont's release, that "breweries in Bavaria can start blowing up". "But what are you proposing, an action?" he asked himself rhetorically, "naturally, naturally", he answered. He also suggested that there were "200,000 Germans" on the Balearic Islands who could be hostages.
Bild notes that Munich Police have been informed of Losantos's threats.
The German paper also mentions right-wing pro-union Spanish newspaper Alerta Digital, who on Saturday reported on the fatal attack in Münster with a title starting "Karma exists!", referring to Puigdemont's release on bail the day before.