This Friday, 18th October, Catalonia will see a general strike. If you're here already or planning to travel, here is everything you need to know about how you could be affected.
Why are people striking?
The strike was announced weeks ago, originally scheduled for 11th October, by the union Intersindical-CSC. It's since been joined by IAC, among others. The official position is that it's to make a series of claims ahead of Spain's repeat general election on 10th November: to call for the repealing of employment and social security legislative reforms, a minimum wage of 1,200€ a month (£1,000; $1,300) and an Inspectorate of Work with sufficient resources; to support gender equality in the workplace and an end to the wage gap; to promote a recovery and guarantee of the purchasing power of wages and pensions.
That said, it also comes at the end of a week of protests around Catalonia in opposition to the sentences announced on Monday by the Supreme Court in Madrid, sending Catalan pro-independence leaders to prison for up to 13 years on charges including sedition. The strike will thus coincide, for example, with the third day of a school and university walkout called by students unions, and the arrival in Barcelona of six marches of protesters after two and a half days walking to the city from around Catalonia, blocking main roads.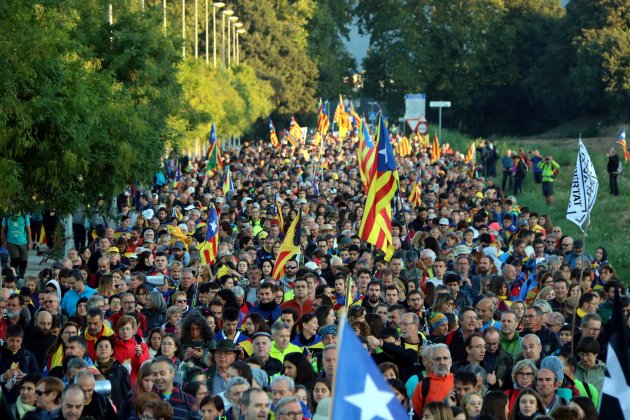 This will also have knock-on effects on other aspects of Catalan life. For example, although car manufacturer SEAT isn't joining the strike, it will close its factory this Friday and tell all its shifts, some 8,000 workers, to stay home. They argue that it's because they "have to be able to guarantee that our workers and materials can arrive to the plant." Airline Vueling, meanwhile, have said they have had to cancel at least 36 flights, 18 arrivals and 18 departures from Barcelona-El Prat airport.
How could it affect me?
Shops, restaurants and tourist attractions could all shut, although many will make that decision on an individual basis. Activists plan to block major roads; the Catalan Transport Service provides a live map (key in Catalan) with the latest information they have as to the state of the road network. Protests around Catalonia over the last few years have also occasionally blocked train stations or the tracks themselves.
In critical areas, the Catalan government has decreed minimum services. Depending on adherence to the strike, the actual provision of services could be higher than outlined below. In some cases, for example transport, protests could possibly lead to additional issues.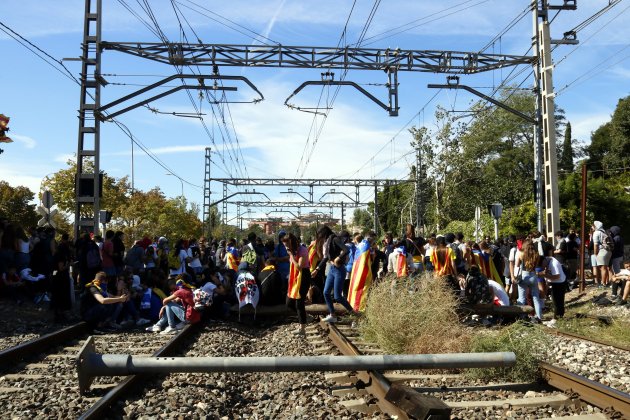 Renfe Rodalies trains within Catalonia will be running at 33% service all day. FGC trains and Barcelona's metro, trams and buses will run at 50% of normal at peak times (6:30-9:30am and 5-8pm) and 25% the rest of the day. Other transport within and between towns, including the Aerobus service linking Barcelona city centre with El Prat airport, will run at 50% of normal service, and providers must guarantee at least one complete service in each direction on every route.
Essential health services are guaranteed, including urgent or vital radiotherapy and chemotherapy, dialysis and any surgery that cannot be postponed. Similarly, both private and public hospitals will have to maintain normal service in departments like accidents and emergency, intensive care and neonatal and births. Cleaning of hospitals, ambulances and food for in-patients must also be covered.
Non-hospital care centres will guarantee emergency assistance during their normal hours with 25% staff. 24-hour pharmacies will remain open. The emergency phone line 112 will be staffed to at least 85% of normal levels to attend to all calls that cannot wait. Firefighters will be available at the same levels as on normal holidays. Electricity, gas and water companies will be required to conduct all repairs that cannot be delayed.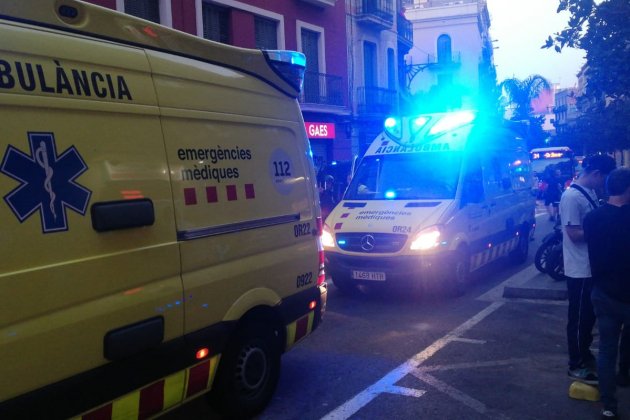 Education, however, will be notably affected. For infants and primary schools (3 to 12 years) there will be one teacher to every 6 classrooms; for special education schools (3 to 16 years), it will be 1 to every 4. Kindergartens and nurseries will be open with a third of their normal staff. There will also be a third of normal staff present for lunchtime and extracurricular activities. Catering will be guaranteed.
Other minimum services decreed include 50% of habitual news programming by the public media, beyond necessary information in the case of emergencies and high levels of cover for various areas of security, up to full service, and holiday timetables for prison staff.
The strike has also led to the cancellation of a variety of concerts, plays and other performances. Barcelona's Liceu theatre, for example, has announced Friday's performance of Turandot will be cancelled for "reasons of force majeure". Tickets will be valid for a special performance on Monday 21st at 8pm, if they cannot make that, ticket holders are advised to contact the box office.
(1/2) Anunciamos que la función prevista para el 18 de octubre a las 20h de 'Turandot' queda cancelada por motivos de fuerza mayor. Las entradas adquiridas para esta fecha serán válidas para la nueva representación programada el lunes 21 de octubre a las 20h.

— Gran Teatre Liceu (@Liceu_cat) October 17, 2019