The Spanish royal family is missing. Not missing in action, but on holiday. The monarchs have to rebuild their strength after working so hard during an intense year and so, as always, have made their getaway and headed far from public opinion after their more official vacation in Palma, Mallorca. A holiday after their holiday.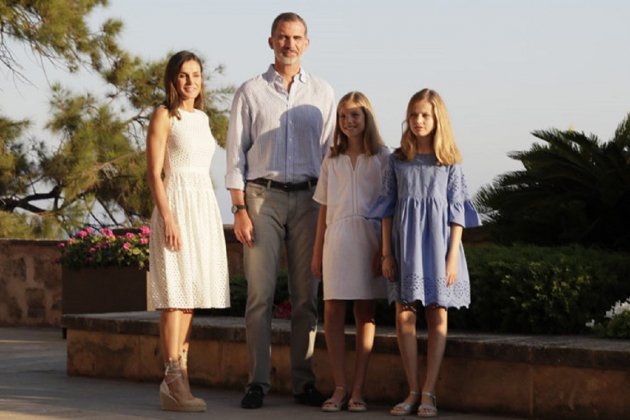 Where are they? It's a greater mystery than Juan Carlos I's ability to hide his lovers. The destination chosen by Felipe, Letizia and their daughters is always shrouded in the tightest secrecy. In previous years, they've been spotted in Greece, Croatia and Italy. This year, who knows? Juan Carlos is going to bullfights and from feast to feast (link in Catalan) and queen Sofia is all on her lonesome (apart from her sister) at the Marivent palace, their traditional summer destination. As for the central four, they've vanished in a puff of contrail, something hated by for example, the journalist Jaime Peñafiel: "their vacations are under ridiculous secrecy because the royal family has no private life, only intimate. The Spanish people have the right to know where they're going and where the are".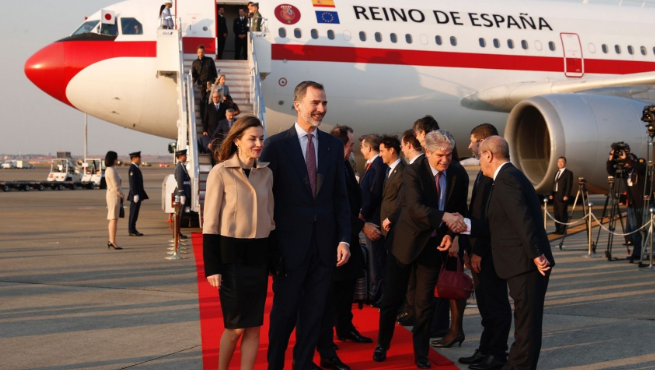 What we do know is that, wherever they've headed off to, they've done so in style in the most luxurious plane. Sorry, two planes, "let's not forget that daddy and his heir shouldn't travel together in the same plane to guarantee the succession. As such, it's necessary for them to use two planes, two crews, six or eight bodyguards... Who pays for that?", continues Peñafiel.
The planes in questions are Airbus A-310 from the Spanish Air Force's 45th Group. The royal Air Force Ones used to carry the king and his family have notably greater comforts than a normal aircraft: 62 first-class places, wide aisles, meeting rooms, wood panelling, a kitchen, various showers and two bedrooms. Maybe, in the not too distant future, all these scandals are going to push the monarchs to take off. For the moment, however, they're happy enough travelling in their luxury planes.