Every new appearance by Spain's queen Letizia brings comments about what she's wearing, and now even her daughter Leonor is attracting attention for her clothes (link in Catalan). But the reappearance of king Felipe VI's wife after the holidays has raised gazes upwards to the royal cheeks and lips. Apparently the Three Kings brought her a new face. The photograph at the top of this article has sparked much comment. Has the queen been injected with Botox to put a good face on the new year? Whether it's a forced smile, the cold or plastic surgery, the appearance of a slightly swollen face is evident. The photo was taken at the doors of the meeting of the BBVA foundation where she took part in her first official event by herself this year. She was dressed in rigorous black, which some interpreted as a wink to the Golden Globes and the stand many actors took there against sexual assault and harassment in Hollywood. What's certain is that the queen's clothing didn't cause much debate and it was her cheeks that stood out more: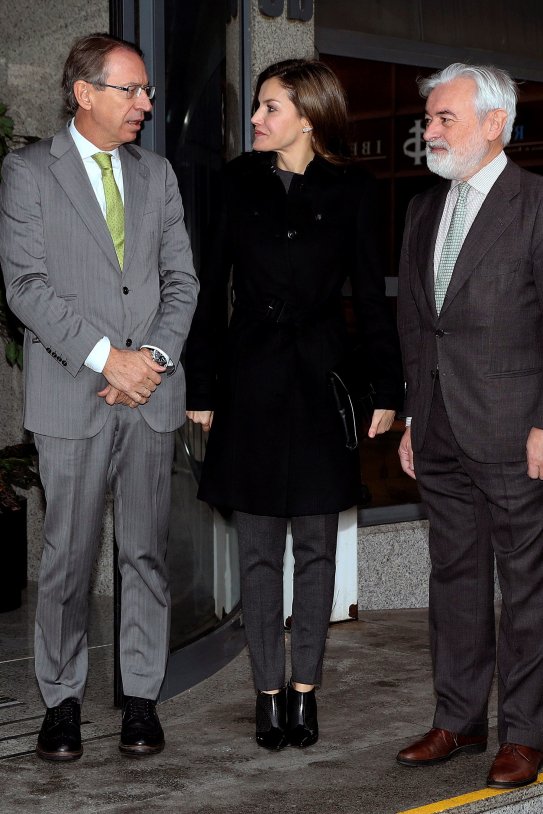 In the BBVA Foundation meeting, surrounded by linguists, journalists and academics to discuss good usage of the Spanish language in the media, she continued showing off Hugo Boss's dark grey, very elegant for a work meeting, but too strong a contrast with the "Christmas red" jumper on the journalist Montserrat Domínguez. The contrast between the two journalists wasn't just in their clothing. Their faces showed that the age difference (Letizia is 45, Domínguez, 54) wasn't as important as the unnatural hint of the royal smile.
Some media outlets have turned to plastic surgeons to comment on the queen's new look who confirm that it could be the result of Botox and hyaluronic acid injections in her face against wrinkles. This would have caused an effect typical in such cases: pulling the outsides of her eyebrows upwards. If you compare Letizia and Domínguez's eyebrows you'll see the difference. The facial padding causes, moreover, the cheeks, jaw and chin to become more marked. Letizia is a victim of her past. When she first entered Spaniards' homes as a newsreader, her face, with which she won the heart of then prince Felipe, was much more natural: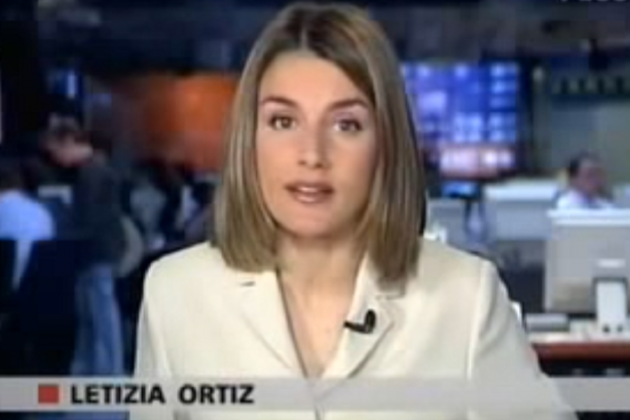 2008 was the only time that the Zarzuela palace confirmed that the queen had undergone anything similar: a rhinoplasty for "respiratory problems". In plain English: she got a new nose. Euphemisms are the order of the day in statements from the royal family, from the "temporary cease in cohabitation" of infanta Elena and Marichalar, meaning they were divorcing, to king Juan Carlos's "special friend", meaning lover. To our Zarzuela-English dictionary, now we'll have to add "face swollen due to the cold" for "Botox injection as a Christmas present".