The Obamas, Barack and Michelle, are in Catalonia to attend the wedding of North American philanthropist Kimbal Musk, brother of Elon Musk, multimillionaire owner of the Tesla electrical vehicles and new energy company. The visit of the former US president to Madrid had already been announced for 6th July, where he will attend an economic forum, but he has already begun vacations in Catalonia's coastal Empordà. In the small Mediterranean village of Sant Martí d'Empúries, local residents have found their access to the town's historic centre blocked off with barriers, as everything is now in place for the great bridal ceremony on Saturday which will also be attended by at least one other A-list celebrity, the actor Will Smith.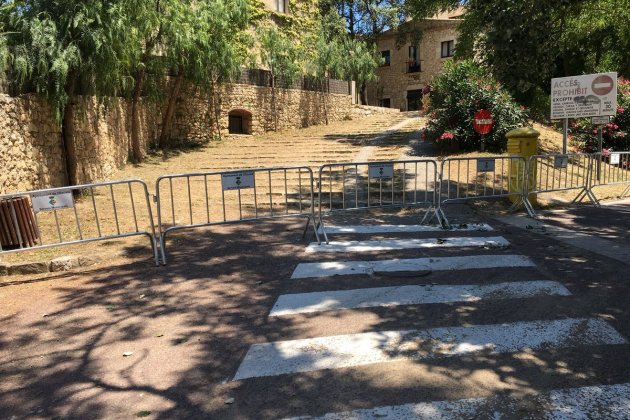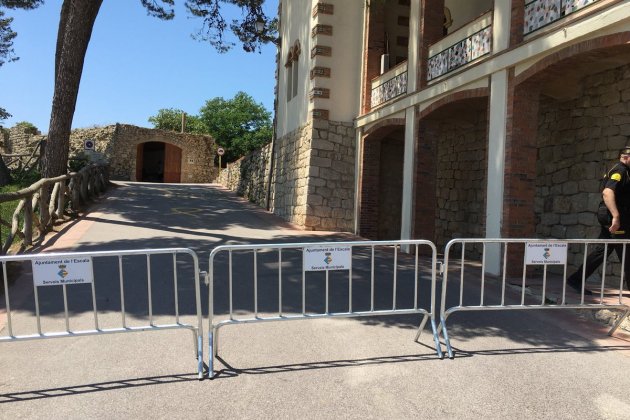 The story was broken by Girona journalist Laura Marín of Catalunya Ràdio, resident of the village where the wedding is to be held, who has taken the first images of waiters making final preparations for Saturday's big day.
Sant Martí, now... the square|post @Catmigdia pic.twitter.com/iPGPicvNGM

— Laura Marin Arnau (@lauramarinarnau) 29 of June 2018
Translation: Sant Martí, now... the village square. — Laura Marin
Some residents were less interested in the event and were not happy about handing over a prime tourist spot to a multimillionaire. A debate has been primed, with locals who are in favour while others are against:
So that it had happened to you for the none to visit the Greco-roman ruins of Empúries this weekend, perhaps it|he|she is not a good idea... A wedding with personalities like Elon Musk, Barack Obama, Will Smith, etc provocará restrictions https://t.co/gaD6jGSFHT

— Mercè Navas (@mercenavas) 29 of June 2018
Will it represent public income to maintain a heritage|patrimony that with our taxes there is not enough? Then oidà! Ahead!
The troubles will be compensated.

— Raimon Pavia S. (@RdPPS) 29 of June 2018
If you had the idea of visiting the Greco-Roman ruins at Empúries this weekend, perhaps it isn't such a good idea... A wedding with celebrities like Elon Musk, Barack Obama, Will Smith, etc, will cause mobility restrictions — Mercè Navas
Will this provide income to public coffers to help maintain a heritage site when we don't have enough to do so with our own taxes? Then go ahead! The inconveniences will be worth it. — Raimon Pavia S.
It even brings to mind the wedding of a wealthy Indian couple held a few years ago at Barcelona's MNAC museum, which was closed to the public in exchange for a payment of 200,000 euros. That controversy tarnished the then-mayor of Barcelona, Xavier Trias.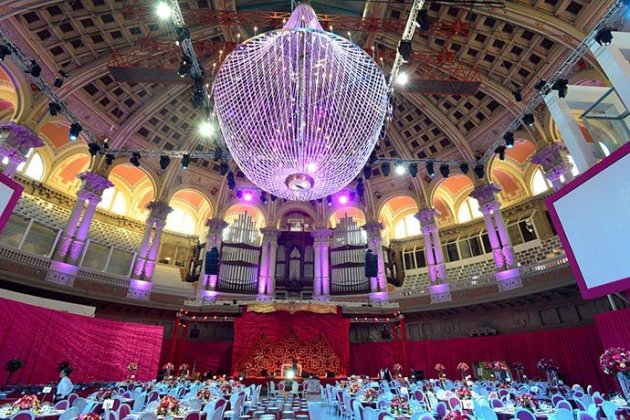 Catalonia's culture ministry has confirmed that a wedding will take place at the Empúries archaelogical site and that, due to "security reasons" linked to "a complex set-up of marquees" it has been decided to bring forward the closure of the area. Barack Obama first came to Catalonia way back in 1988. He visited Barcelona without money in his pocket and with a backpack on his shoulders. Thirty years later he comes back to the country, enclosed in tight security and with all the luxuries of a celebrity wedding at the best Roman ruins in Catalonia.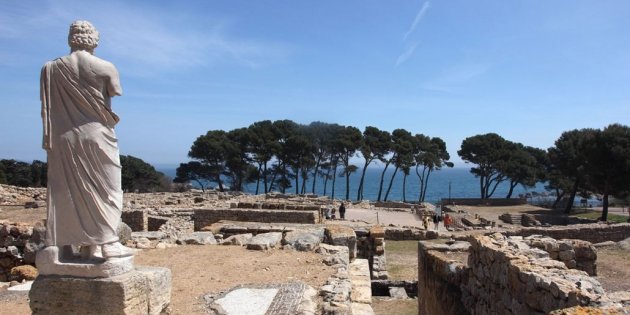 The image of Michelle and Barack Obama beside that ancient sculpted figure looking out towards the Mediterranean at Empúries might just be the best possible publicity campaign to bring more and classier tourists to a place that is special both in Catalonia and in the world.